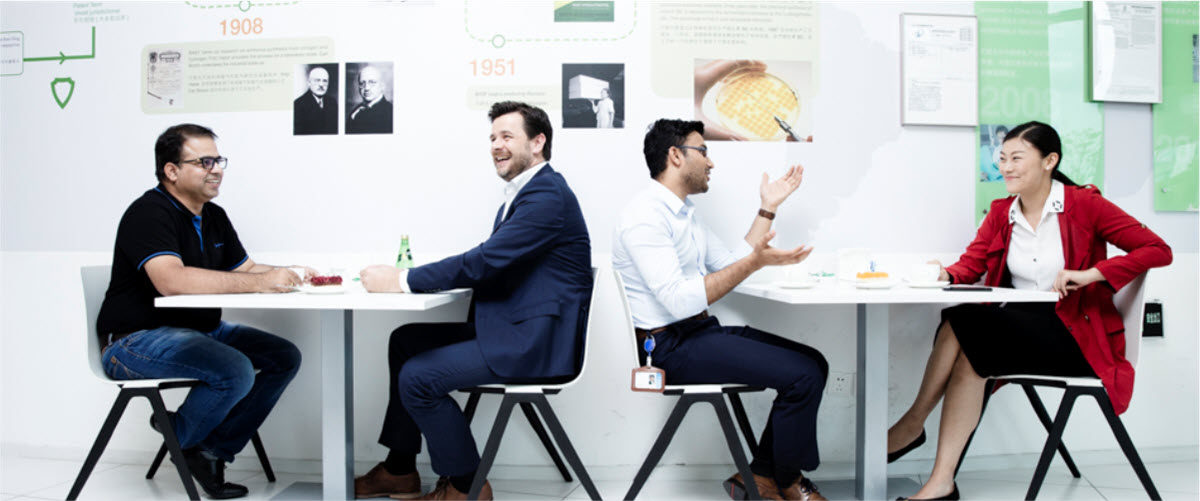 Assistant Manager, TPU Sales & Business Development, Performance Materials Japan
Objectives of the Position         
Maintain and expand existing business (volume & profit) management at TPU customers

(focus in

Japan & Other country in Asia) to maximize business result & create sustainable business relationship.

Drive TPU business development following team strategy to achieve annual target numbers.

Make broad connection with target accounts& propose potential solutions with other teams to create business  in Japan & other Japanese accounts in Asia

Create & drive business development strategy for selected target accounts  to clarify action plan of sustainable business growth
Main Areas of Responsibilities and Key Activities
As TPU sales & Business development
Implement to achieve annual budget (Volume, Net sales, cCM1) for own  accounts.

Develop new business opportunities(short/Mid) by making strategic pricing & account strategy for own  accounts to achieve target.

Steers potential new customer projects/new applications and manages projects till commercialization.

Elaborate strategy for selected key accounts who are regional customers to clarify action plan of sustainable business growth

Drive relationship management with key account to develop higher level of contact (all functions)

Drive domestic sales activity & initiate JTT business following key account strategy.

Identifies &develop business opportunities based on a market & product understanding.

Distributor management to maximize sales efficiency

Cascades Japan TPU business strategy and focuses on thereof resulting target customer & applications.

Effective Non-Conformance Management (NCM) by adequate resolution and closure of all NCM's

Coordinates with local country Technical Team and resources to conduct customers evaluation, trials, and troubleshooting.

Identifies new product development needs according to customer requirements and communicate effectively to the related counter partner in the organization.

Actively participate and contribute on the activities related to targeted markets together with the Global, regional, and local team

Develop and manages opportunity pipeline.

Supports technical projects/activities and ensure good progress of these projects, by assigning appropriate expertise and using effective project management approach.
Others
Establish best practices across regions

Plan and implement the career development plan following CHOICE

Whenever necessary, provides input towards related strategy and/or roadmap from an industry perspective and material perspective. Provides information like market size, business potential (volume, price), product performance, potential customers, customer needs, application examples etc.

Traveling

a

broad

to support necessary new account development and business development.
Minimum Education & qualifications
Education

Masters or Bachelor of chemical engineering, chemistry, Polymers, or related fields/Business administration

     

Working Experience

Minimum 5 Years' Experience of thermoplastic elastomer for sales position or business development position in

Japanese TPE market

Proven track record of developing and executing successful segment strategies and plans throughout an organization. In-depth knowledge of competitive dynamics and how to integrate segment marketing into the overall business strategy

Effective Business Reporting / Communication in English

Handling and customer management (claims, issues, specific requests, etc.)

Technical & Professional Knowledge

Strong knowledge polymers (product properties, product development etc..) and/or applications (tech development, design, evaluation, requirements)

Effective business reporting, communication & presentation in English & Japanese

Handing & manage claims, issues, specific request etc. from customers

Preferable Deep understanding & experience in Thermoplastics Elastomer Industry.
A unique total offer: you@BASF
At BASF you get more than just compensation. Our total offer includes a wide range of elements you need to be your best in every stage of your life. That's what we call you@BASF. Click here to learn more.
A unique total offer: you@BASF
At BASF you get more than just compensation. Our total offer includes a wide range of elements you need to be your best in every stage of your life. That's what we call you@BASF. Click here to learn more.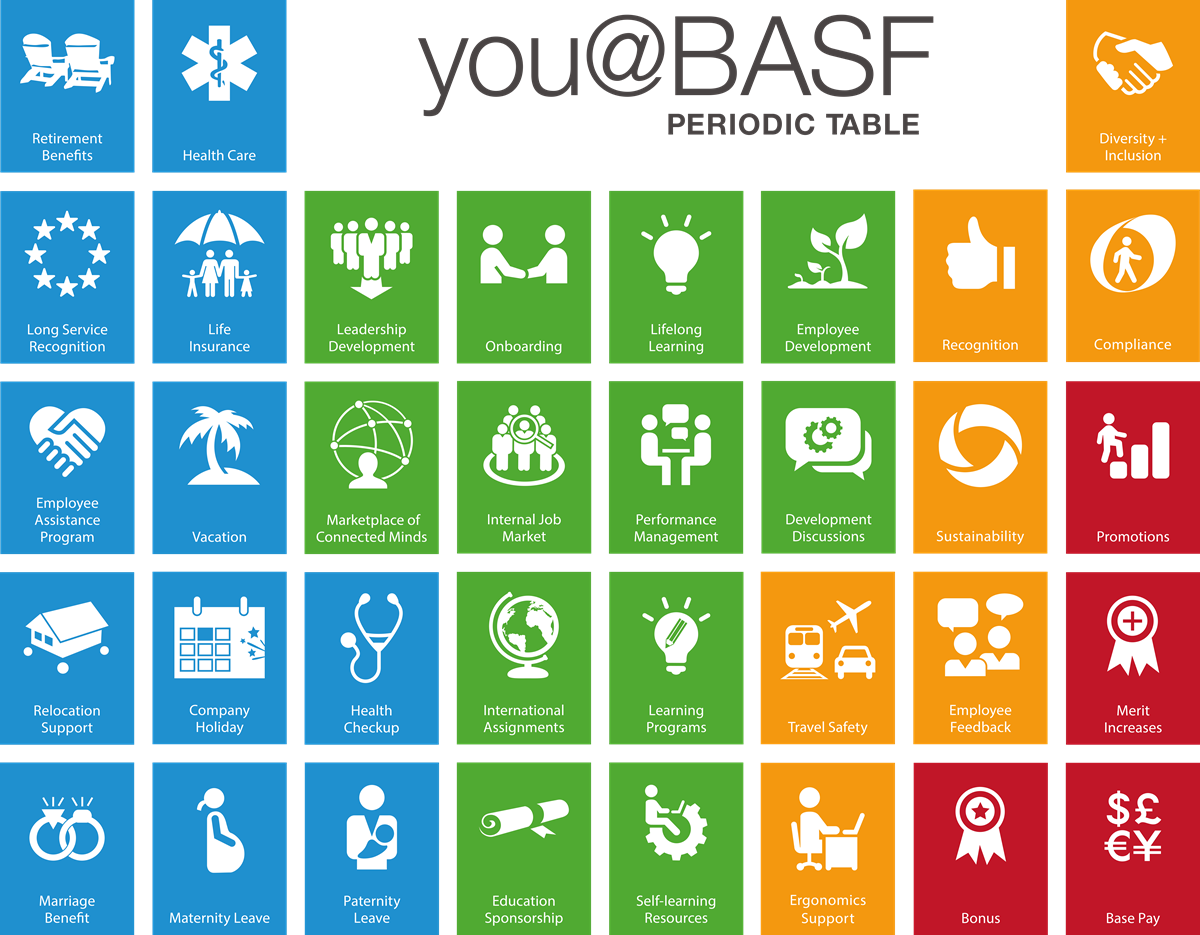 Working at BASF: We connect to create chemistry
We are proud of strong history of innovation, which has helped make us who we are today – the world's leading chemical company. Every day, our global team of over 120,000 individuals work together to turn visions for sustainable solutions into reality by connecting with one another and sharing our knowledge.
The right people are crucial for our sustainable success. We aim to form the best team by bringing together people with unique backgrounds, experiences and points of view. Our differences make us stronger and more vibrant. And an open, creative and supportive work environment inspires us to achieve exceptional results.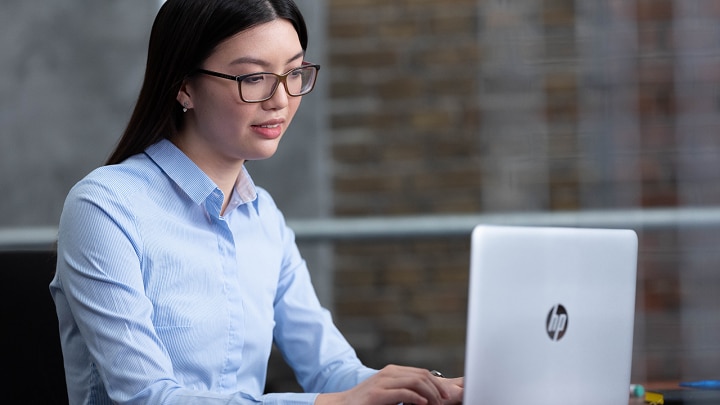 Your application
Here you find anything you need to know about your application and the application process.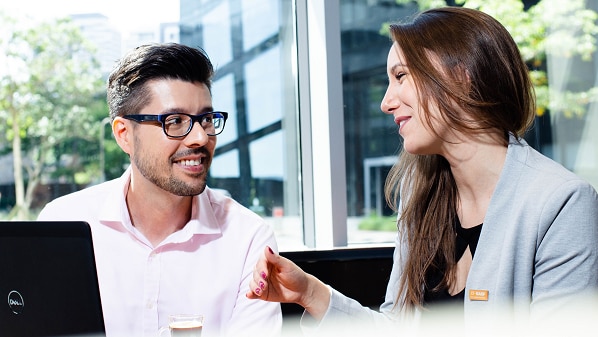 Contact us
You have questions about your application or on how to apply in Europe? The BASF Talent Acquisition Europe team is glad to assist you.
Please note that we do not return paper applications including folders. Please submit copies only and no original documents.