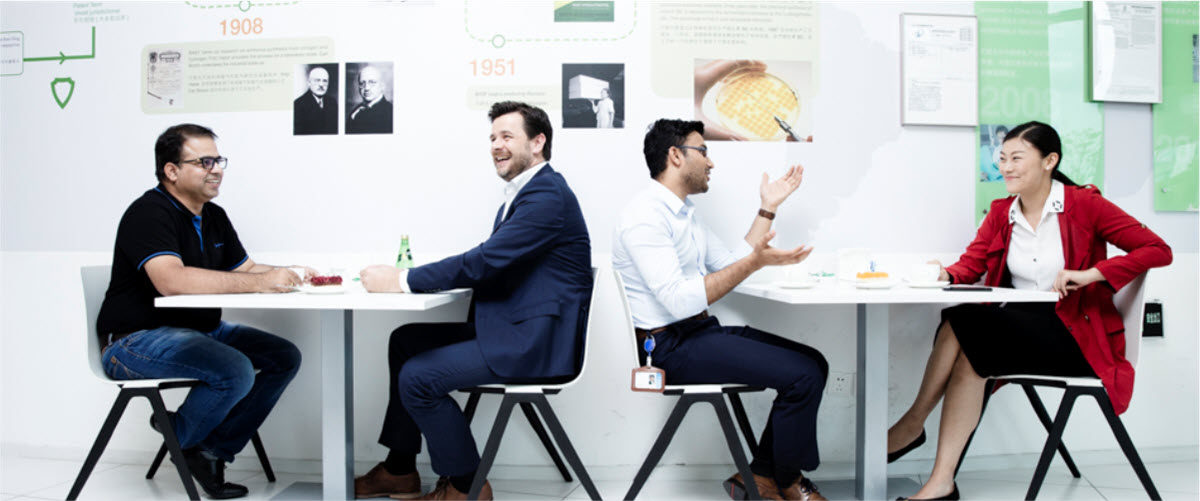 Global Strategic Pricing Manager HDD
We are a leading chemical company, with the best teams developing intelligent solutions for our customers and for a sustainable future. Our success as a company relies on the engagement of our employees. We encourage our employees to develop their strengths, and we recognize their achievements. For you, this means a wide variety of job roles, and exciting opportunities for learning and career development.
Description
BASF has been a committed partner to Greater China since 1885. With larger production sites in Shanghai, Nanjing and Chongqing, BASF is a major foreign investor in the country's chemical industry, and operates the Innovation Campus Shanghai, a global and regional research and development hub. BASF posted sales of over €7.3 billion in 2018 to customers in Greater China and employed 9,317 people as of the end of that year. For further information, please visit www.basf.com/cn/en
Objectives:
Responsible for establishing the global pricing strategy, infrastructure and best practices in support of commercial pricing activities for the Heavy Duty Segment. The Global Strategic Pricing Manager will ensure continuous improvement and enhancement in pricing, thereby improving margins and creating a more sustainable business model across the Heavy Duty Segment in all regions and a diverse set of customers. The role will need to influence and collaborate with key stakeholders globally.
Main Tasks:
Develops, implements, and monitors pricing governance guidelines for the assigned segment
Establishes global segment pricing strategy: to achieve profit and volume targets
Develops global infrastructure (IT tools) & best practices to coordinate pricing with Platform Managers
Establish pricing approach by segment, pricing guidance / corridors and governance ensuring regional pricing approaches
Develops pricing concepts, accuracy, processes and tools to increase transparency and support pricing decisions; ensuring pricing compliance
Develops and maintains best practices in standardized T&Cs & supply agreements
Develops & monitors business rules (all relevant negotiable customer topics (e.g. claims, technical change)
Share external and BASF group internal best practices and give recommendations to achieve leading practice capabilities in pricing.
Develop and implement training materials for the defined new practices in pricing
Pricing and Margin Transparency and Analysis
Develops and maintains a global tool that brings pricing, cost, and margin transparency for each customer / product combination
Partners with Marketing, Platform Managers, and Product Managers to capitalize on market and competitive market intel to enhance our pricing actions and margin steering
Develops global analysis (e.g. price/volume generators, etc.) supporting the price strategies and develops insights to drive profitability
Develop metrics to measure success of pricing actions and derive new pricing guidelines to ensure maximum absolute EBIT for CCE
Global Quote Repository and Global Pricing Compliance
Own and manage the central database collecting pricing approvals and quoted terms
Lead point of contact for pricing audits
Requirements:
Bachelor's degree in economics, marketing or related field.
MBA preferred.
Minimum of 8 years of wide-ranging experience in pricing, finance, product management, sales operations, commercial strategy or other relevant experience.
Strong strategic thinking and analytical skills
Experience deploying strategic pricing systems in a global business
Demonstrated ability to analyze and translate complex information into a strategy, as well as determine appropriate strategy to select from
Strong understanding of pricing concepts and frameworks
Excellent ability to extrapolate data, interpret, and create course of action.
Ability to create financial models for ad-hoc reporting and work with large volumes of data.
Strong experience working with analytical tools and translating information such as Excel and SAP
Demonstrated strength in communicating, interacting and influencing effectively with all levels of personnel, management and customers including oral and written presentations
Ability to build organizational alignment globally
A unique total offer: you@BASF
At BASF you get more than just compensation. Our total offer includes a wide range of elements you need to be your best in every stage of your life. That's what we call you@BASF. Click here to learn more.
A unique total offer: you@BASF
At BASF you get more than just compensation. Our total offer includes a wide range of elements you need to be your best in every stage of your life. That's what we call you@BASF. Click here to learn more.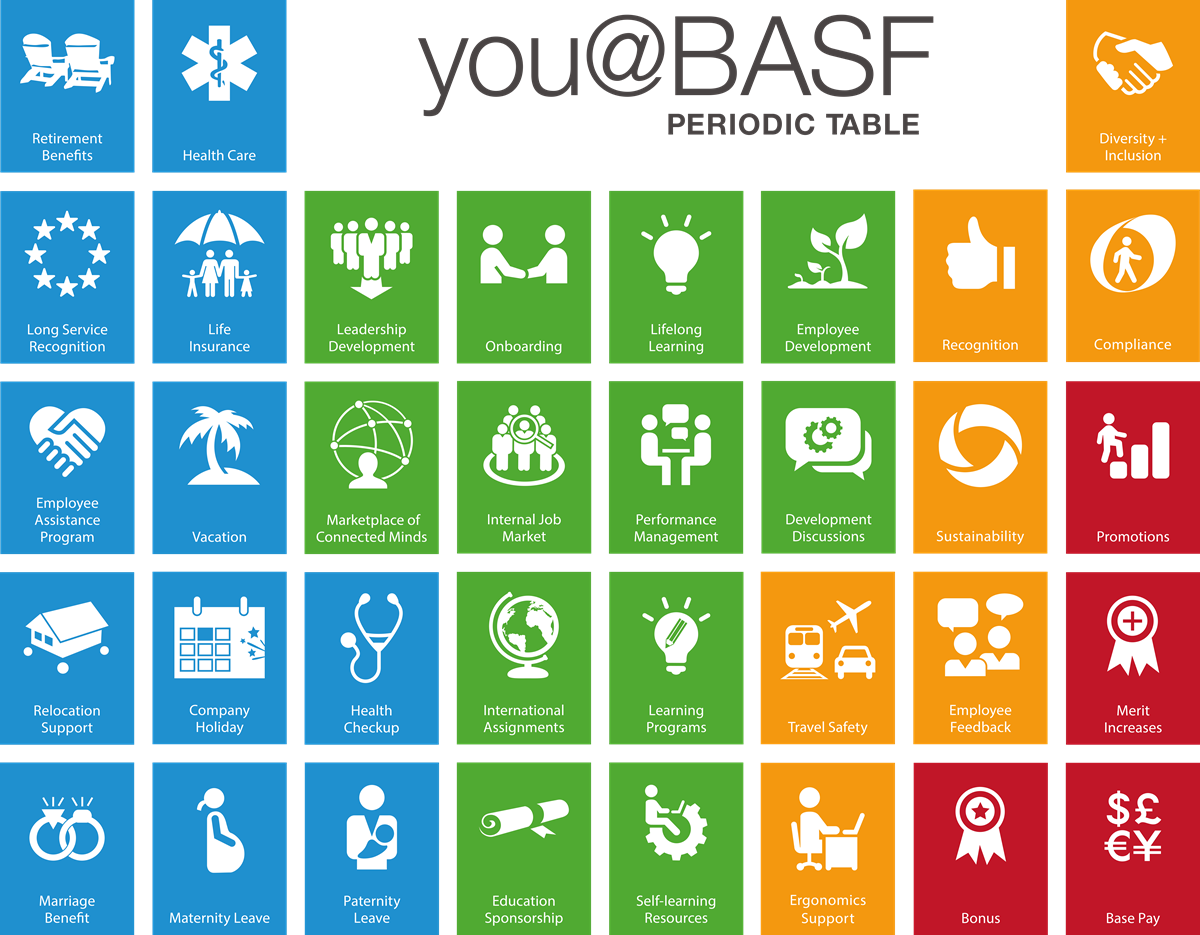 Working at BASF: We connect to create chemistry
We are proud of strong history of innovation, which has helped make us who we are today – the world's leading chemical company. Every day, our global team of over 120,000 individuals work together to turn visions for sustainable solutions into reality by connecting with one another and sharing our knowledge.
The right people are crucial for our sustainable success. We aim to form the best team by bringing together people with unique backgrounds, experiences and points of view. Our differences make us stronger and more vibrant. And an open, creative and supportive work environment inspires us to achieve exceptional results.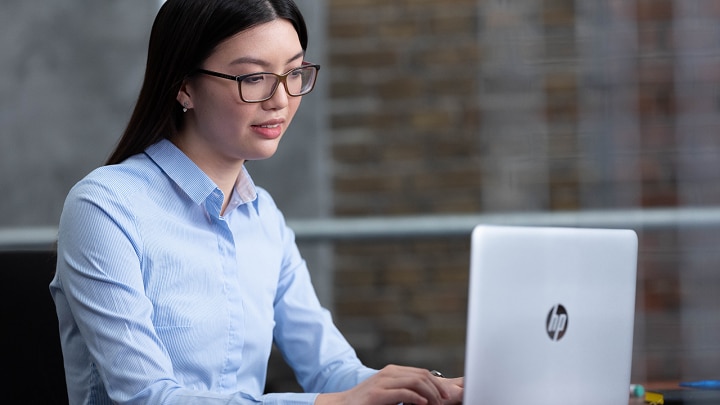 Your application
Here you find anything you need to know about your application and the application process.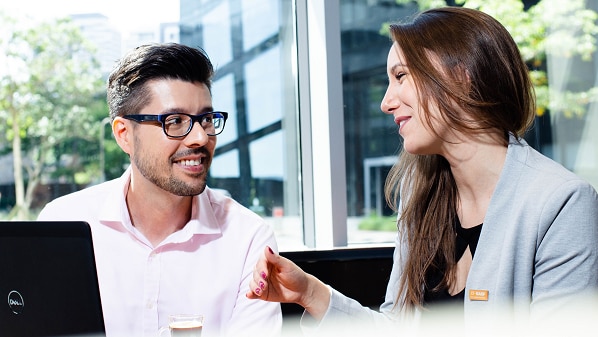 Contact us
You have questions about your application or on how to apply in Europe? The BASF Talent Acquisition Europe team is glad to assist you.
Please note that we do not return paper applications including folders. Please submit copies only and no original documents.