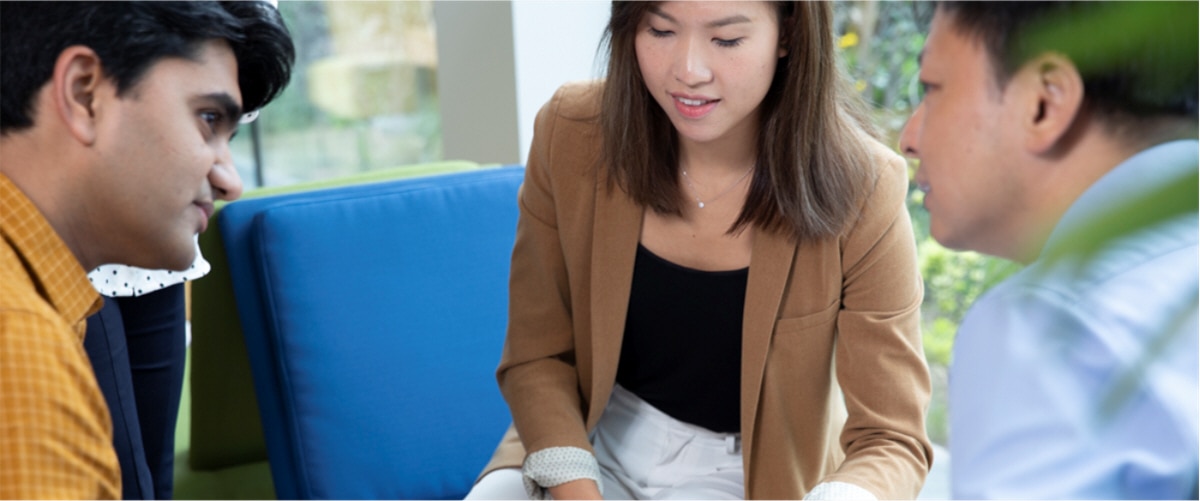 Manager, Learning & Development
We are a leading chemical company, with the best teams developing intelligent solutions for our customers and for a sustainable future. Our success as a company relies on the engagement of our employees. We encourage our employees to develop their strengths, and we recognize their achievements. For you, this means a wide variety of job roles, and exciting opportunities for learning and career development.
Description
BASF has been a committed partner to Greater China since 1885. With large production sites in Shanghai, Nanjing and Chongqing, BASF is a major foreign investor in the country's chemical industry, and operates the Innovation Campus Shanghai, a global and regional research and development hub. BASF posted sales of more than €7.3 billion in 2019 to customers in Greater China and employed 9,230 people as of the end of the year. For further information, please visit www.basf.com/cn/en.
BASF is currently building a new Verbund site in Zhanjiang, Guangdong province. Announced in July 2018 and officially commenced in November 2019, BASF Guangdong Verbund site project would be BASF's largest investment with up to US$10 billion upon completion and would be operated under the sole responsibility of BASF. The site would ultimately be the third-largest BASF site worldwide, and will be built into a role model for smart manufacturing and sustainable production by utilizing the latest digital technologies and applying the highest safety standards.
Objectives:
Work with Head of HR to develop Learning and Talent Development strategy for BASF Zhanjiang
Manage the whole portfolio of Talent Development to ensure healthy talent pipeline for BASF Zhanjiang's sustainable development
Manage the holistic Learning Framework in BASF Zhanjiang
Design, develop, implement and evaluate talent development and learning solutions in BASF Zhanjiang based on the business needs and alignment with BASF company's development direction
Oversee and manage the effectiveness and efficiency of Learning & Talent Development system, process and resources to meet the business development needs in BASF Zhanjiang
Contribute to Key initiatives and projects in BASF HR Zhanjiang

Main Task:
Align and implement BASF Global, Regional and Greater China Learning & Development initiatives/programs in Zhanjiang, e.g. CORE, LEADx, Technical Leadership Talent Development programs and etc.
Act as program manager to design and implement BASF Zhanjiang specific talent programs to accelerate talent development, e.g. leadership program, mentoring, coaching, rotation and etc.
Assess the team/individual performance effectiveness and efficiency, provide customized or tailor-made learning or talent development solutions based on business needs
Design and develop programs for targeted talent through different learning and talent development methodology, e.g Action Learning, coaching and etc.
Support the talent development for specific unit by providing consultancy on the L&D solutions when applicable
Drive the continuous implementation of Succession Planning in BASF Zhanjiang
Support to review all critical positions identified and successors nominated
Collect and well maintain the Critical Position Profile
Define clear & effective steps, process & tools for Learning & Talent Development activities for effective implementation, e.g. talent pool nomination, Learning programs nomination, communications with HRBP & managers and etc.
Optimize the overall talent development process to improve the effectiveness and efficiency of related talent activities
Oversee planning of annual offerings of learning programs based on the learning needs of the Verbund Site in BASF Zhanjiang
Conceptualize, localize and adapt programs in close collaboration with subject matter experts & learning partners (both external and internal trainers).
Plan and organize learning programs in daily operation to ensure a smooth implementation as scheduled.
Invite, collect, and analyze stakeholder feedback to continuously improve the quality of the learning programs.
Be the internal trainer for specific training programs.
Review the programs content regularly and redesign/optimize programs at needs.
Deploy appropriate tools, resources and training that align with the competencies assigned to each level of the leadership pipeline.
Stays ahead of emerging learning technologies and identifies those which can be used within BASF Zhanjiang.
Provide employees with professional L&D support, guidance, and solutions
Design an effective overall concept of onboarding for the site and collaborates with unit heads in executing functional onboarding activities when necessary together with L&D team in GC headquarter.
Search and select vendors and consultants, conduct annual review upon different dimensions (professionalism, service mindset, market reputation…)
Analyze and report the effectiveness of learning programs
Other tasks assigned by manager.
Requirements:
Bachelor's Degree or above in education, Human Resources or Psychology.
Has a can-do attitude, self-driven and take high level of ownership in daily work.
At least 10 years' experience in learning and/or development.
Understand diverse cultures and could adapt into different communication styles. Strong influencing, communication skills and relationship-building skills with stakeholders.
Experience of project management is a plus.
Fluent in oral and written English.
A unique total offer: you@BASF
At BASF you get more than just compensation. Our total offer includes a wide range of elements you need to be your best in every stage of your life. That's what we call you@BASF. Click here to learn more.
A unique total offer: you@BASF
At BASF you get more than just compensation. Our total offer includes a wide range of elements you need to be your best in every stage of your life. That's what we call you@BASF. Click here to learn more.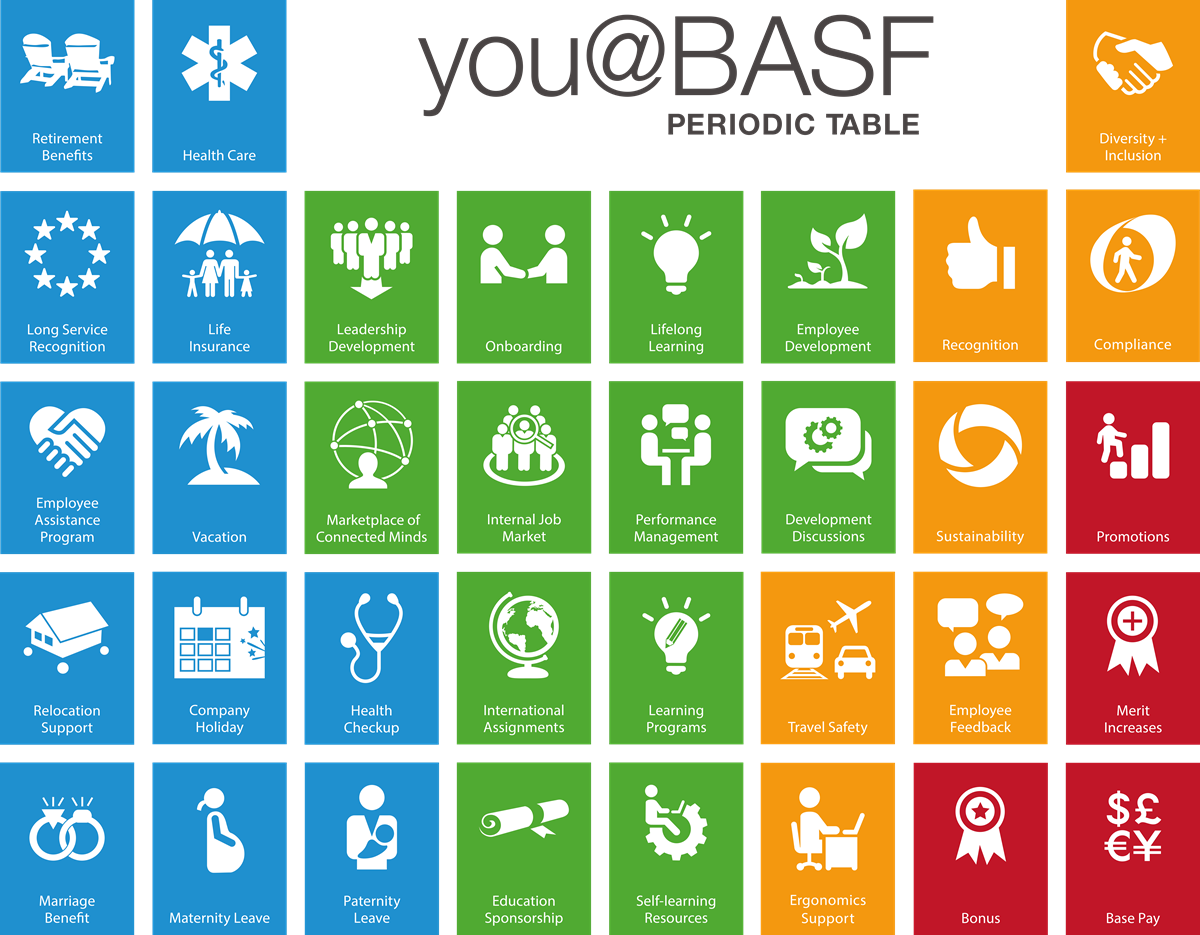 Working at BASF: We connect to create chemistry
We are proud of strong history of innovation, which has helped make us who we are today – the world's leading chemical company. Every day, our global team of over 120,000 individuals work together to turn visions for sustainable solutions into reality by connecting with one another and sharing our knowledge.
The right people are crucial for our sustainable success. We aim to form the best team by bringing together people with unique backgrounds, experiences and points of view. Our differences make us stronger and more vibrant. And an open, creative and supportive work environment inspires us to achieve exceptional results.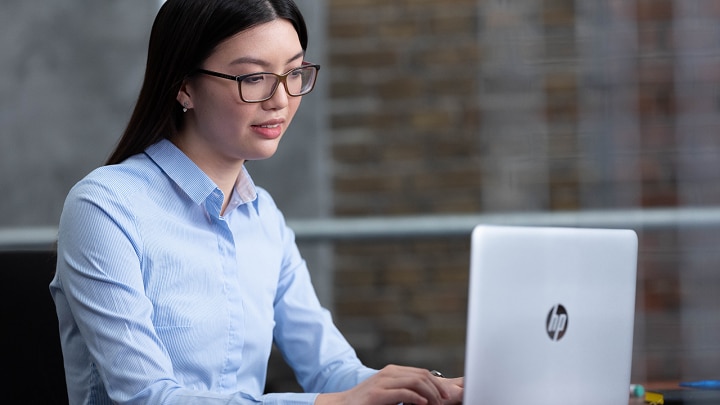 Your application
Here you find anything you need to know about your application and the application process.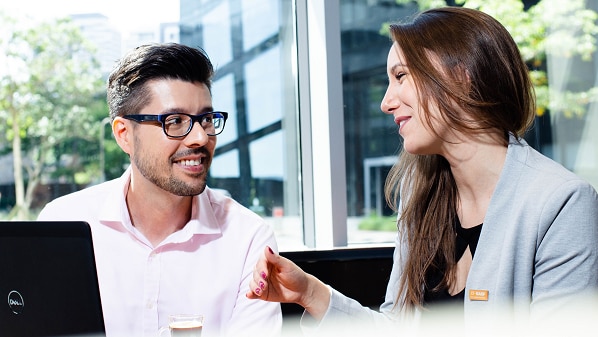 Contact us
You have questions about your application or on how to apply in Europe? The BASF Talent Acquisition Europe team is glad to assist you.
Please note that we do not return paper applications including folders. Please submit copies only and no original documents.