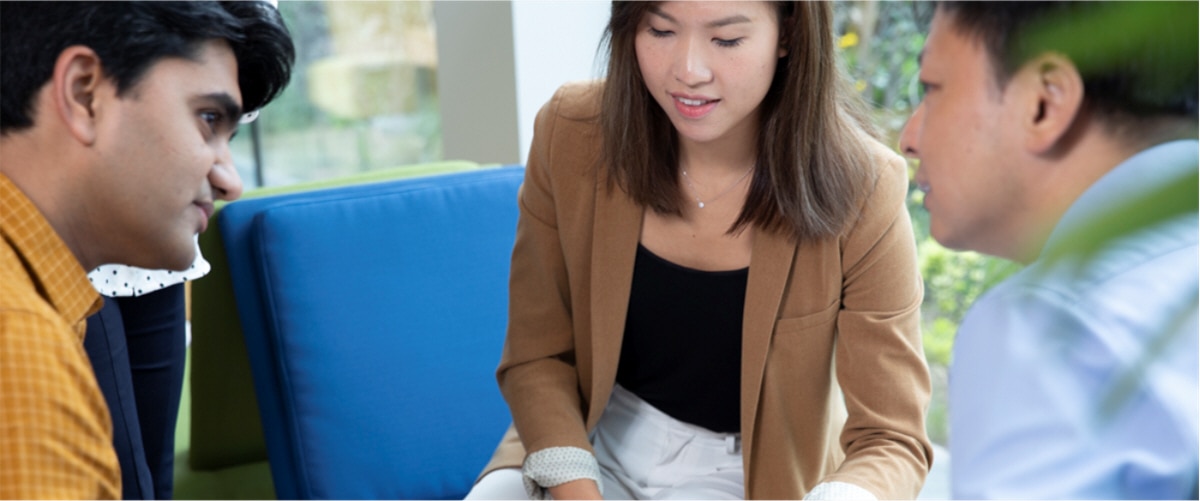 Manager, Human Resoruces(Senior HR Generalist)
We are a leading chemical company, with the best teams developing intelligent solutions for our customers and for a sustainable future. Our success as a company relies on the engagement of our employees. We encourage our employees to develop their strengths, and we recognize their achievements. For you, this means a wide variety of job roles, and exciting opportunities for learning and career development.
Description
BASF has been a committed partner to Greater China since 1885. With large production sites in Shanghai, Nanjing and Chongqing, BASF is a major foreign investor in the country's chemical industry, and operates the Innovation Campus Shanghai, a global and regional research and development hub. BASF posted sales of more than €7.3 billion in 2019 to customers in Greater China and employed 9,230 people as of the end of the year. For further information, please visit www.basf.com/cn/en.
BASF is currently building a new Verbund site in Zhanjiang, Guangdong province. Announced in July 2018 and officially commenced in November 2019, BASF Guangdong Verbund site project would be BASF's largest investment with up to US$10 billion upon completion and would be operated under the sole responsibility of BASF. The site would ultimately be the third-largest BASF site worldwide, and will be built into a role model for smart manufacturing and sustainable production by utilizing the latest digital technologies and applying the highest safety standards.
Objectives:
Work closely with designated cluster/unit leaders translating business priorities and organizational needs into HR solutions in close collaboration with other HR units. Build and maintain a strong relationship as trusted HR partner for the designated unit's leadership team.
Main Task:
Consult respective cluster/unit leadership team on all HR related matters as HR key account manager.
Understand the designated unit's business and organizational development path deriving a HR action plan especially on hiring, learning & development and transfer related topics in close collaboration with HR specialist.
Ensure high performance culture by supporting the cluster/unit leadership team on performance management discussion/calibration and annual salary review.
Foster employee engagement/motivation by promoting recognition in the cluster/unit and monitor its effectiveness
Identify learning & development needs and, if applicable, demand for customized solutions.
Conduct HR interview for the short-listed candidates and provide professional HR feedback to hiring managers.
Be responsible for new employee onboarding for respective cluster/unit to integrate new joiners to the team and the company.
Provide data driven insights for business decisions. Be in charge of HR reporting to respective cluster/unit leadership team.
Have solid knowledge of local/national labor laws and regulations and responsible for employee relationship in respective cluster/unit.
Proactively identify issues in all HR related matters, highlight implications and derive actions if needed.
Guide junior HR officer and strive for HR operational excellence.
Other HR projects and tasks assigned by supervisor.
Requirements:
Bachelor's degree or above in Business Administration, Human Resources Management or a related discipline.
5-8 years as HR generalist in manufacturing industry.
Good interpersonal communication skills, organizational and cultural awareness.
Strong business affinity and acumen, experience in working with management and ability to operate and influence with impact in a matrix environment.
Entrepreneurial mindset with 'can-do attitude' and team spirit.
Proficient in oral and written English.
A unique total offer: you@BASF
At BASF you get more than just compensation. Our total offer includes a wide range of elements you need to be your best in every stage of your life. That's what we call you@BASF. Click here to learn more.
A unique total offer: you@BASF
At BASF you get more than just compensation. Our total offer includes a wide range of elements you need to be your best in every stage of your life. That's what we call you@BASF. Click here to learn more.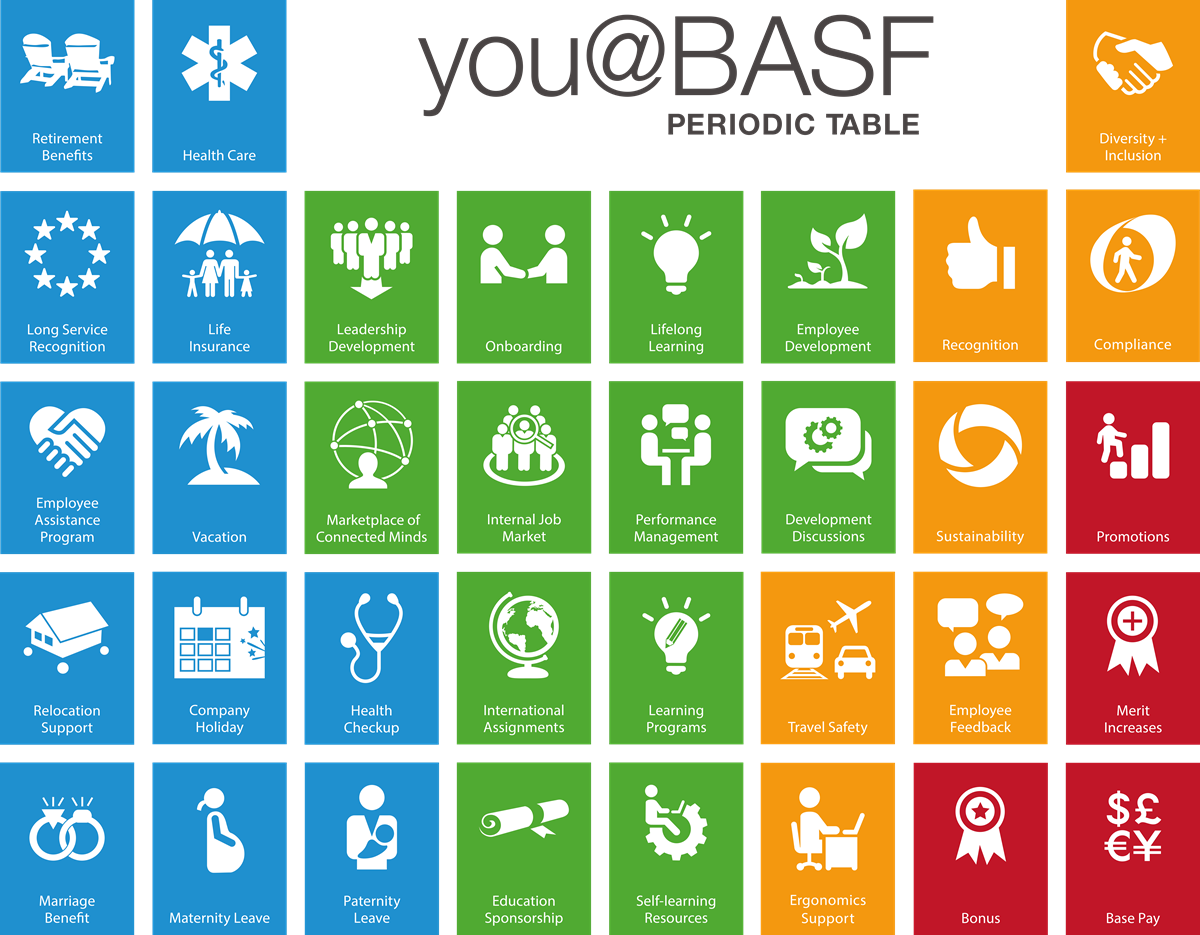 Working at BASF: We connect to create chemistry
We are proud of strong history of innovation, which has helped make us who we are today – the world's leading chemical company. Every day, our global team of over 120,000 individuals work together to turn visions for sustainable solutions into reality by connecting with one another and sharing our knowledge.
The right people are crucial for our sustainable success. We aim to form the best team by bringing together people with unique backgrounds, experiences and points of view. Our differences make us stronger and more vibrant. And an open, creative and supportive work environment inspires us to achieve exceptional results.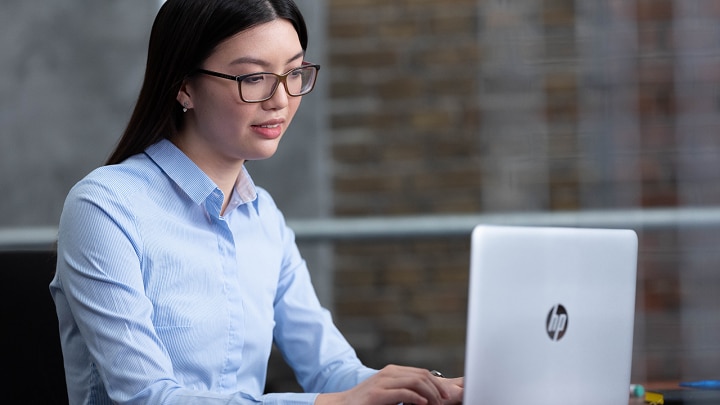 Your application
Here you find anything you need to know about your application and the application process.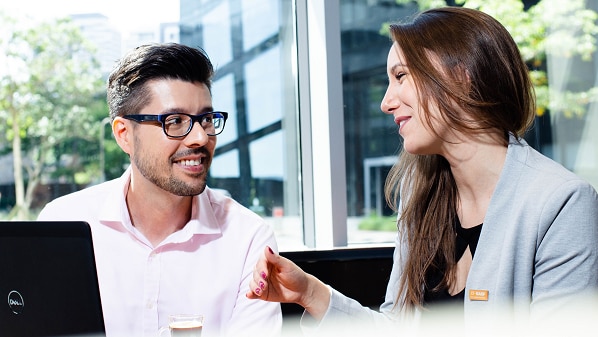 Contact us
You have questions about your application or on how to apply in Europe? The BASF Talent Acquisition Europe team is glad to assist you.
Please note that we do not return paper applications including folders. Please submit copies only and no original documents.