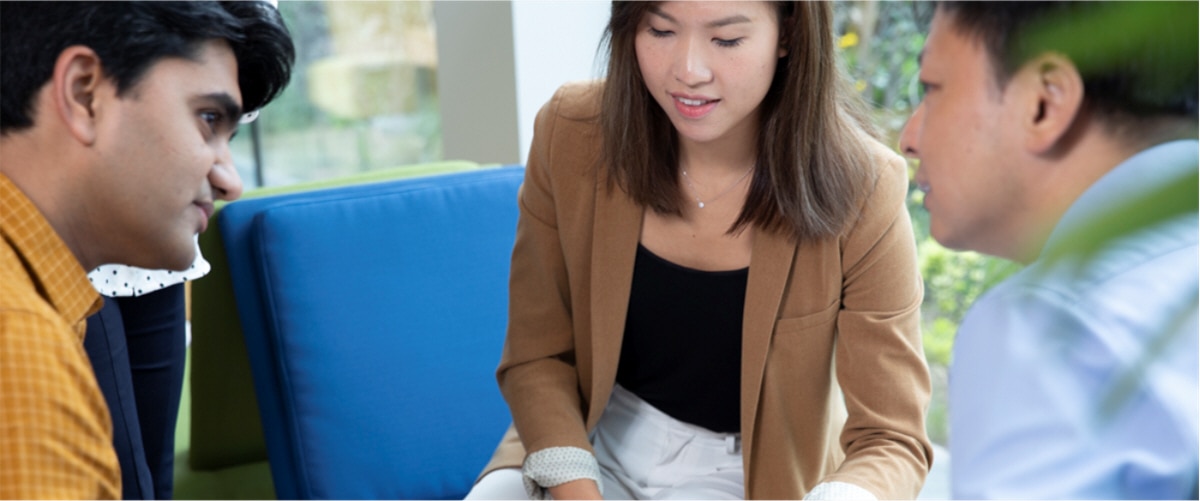 Country HR Business Partner
We are a leading chemical company, with the best teams developing intelligent solutions for our customers and for a sustainable future. Our success as a company relies on the engagement of our employees. We encourage our employees to develop their strengths, and we recognize their achievements. For you, this means a wide variety of job roles, and exciting opportunities for learning and career development.
Description
BASF has been a committed partner to Greater China since 1885. With large production sites in Shanghai, Nanjing and Chongqing, as well as a global and regional research and development hub in Shanghai, BASF is a major foreign investor in the country's chemical industry. BASF posted sales of approximately €8.5 billion in 2020 to customers in Greater China and employed 8,948 people as of the end of the year. For further information, please visit www.basf.com/cn/en.
Objectives:
Work closely with management of service units/corporate units in China, advise and support them to translate business priorities and organization needs into people and HR initiatives by collaborating within HR community.
Main Tasks:
Act as HR advisor to consult, share insights, coach and challenge management of service units/corporate units on critical HR topics. Build and maintain a relationship as trusted strategic HR partner with key stakeholders in the unit.
Collaborate with HR community to implement specific unit HR initiatives/strategies; Proactively identify organization needs and provide appropriate HR solutions. Work closely with HR community to implement solutions from the regional /country HR framework and, if applicable, develop customized HR solutions for the unit. Ensure implementation and review effectiveness.
Provide advice on organization design, restructuring and cultural change. Steer HR project management and execute specific measures, support related communication.
Facilitate talent development in service units/corporate units in China based on business and operational needs, including related discussions (e.g. succession planning, talent review), support unit's candidate management. Discuss with unit leaders to identify learning & development needs and, if applicable, demand for customized solutions.
Support in annual manpower planning of service units/corporate units in China. Proactively track and monitor unit manpower.
Involve in external hiring for positions critical to the unit. Source internal candidates.
Ensure high performing culture by supporting the unit's leadership team on performance management discussion/calibration and annual salary review. Foster employee engagement/motivation by promoting recognition in the unit (based on regional / country framework or, if applicable, unit specific), monitor effectiveness.
Perform effective HR analytics by analyzing relevant parameters (e.g. Recruiting KPIs/staffing situation, demographics, attrition, …) and proactively identify issues, highlight implications and derive actions if needed. Provide data driven insights for business decisions.
Requirements:
Education: Bachelor's degree or above in Business Administration, Human Resources Management or a related discipline.
Working Experience: At least 8 years in Human Resources management in MNCs. Experiences as an HRBP is preferred.
Good interpersonal communication skills, organizational and cultural awareness.
Strong business affinity and acumen, experience working with management and ability to operate and influence with impact in a matrix environment.
Entrepreneurial and customer focus with strong drive to successfully steer HR solutions at country level.
Good skill of oral & written English and Chinese
A unique total offer: you@BASF
At BASF you get more than just compensation. Our total offer includes a wide range of elements you need to be your best in every stage of your life. That's what we call you@BASF. Click here to learn more.
A unique total offer: you@BASF
At BASF you get more than just compensation. Our total offer includes a wide range of elements you need to be your best in every stage of your life. That's what we call you@BASF. Click here to learn more.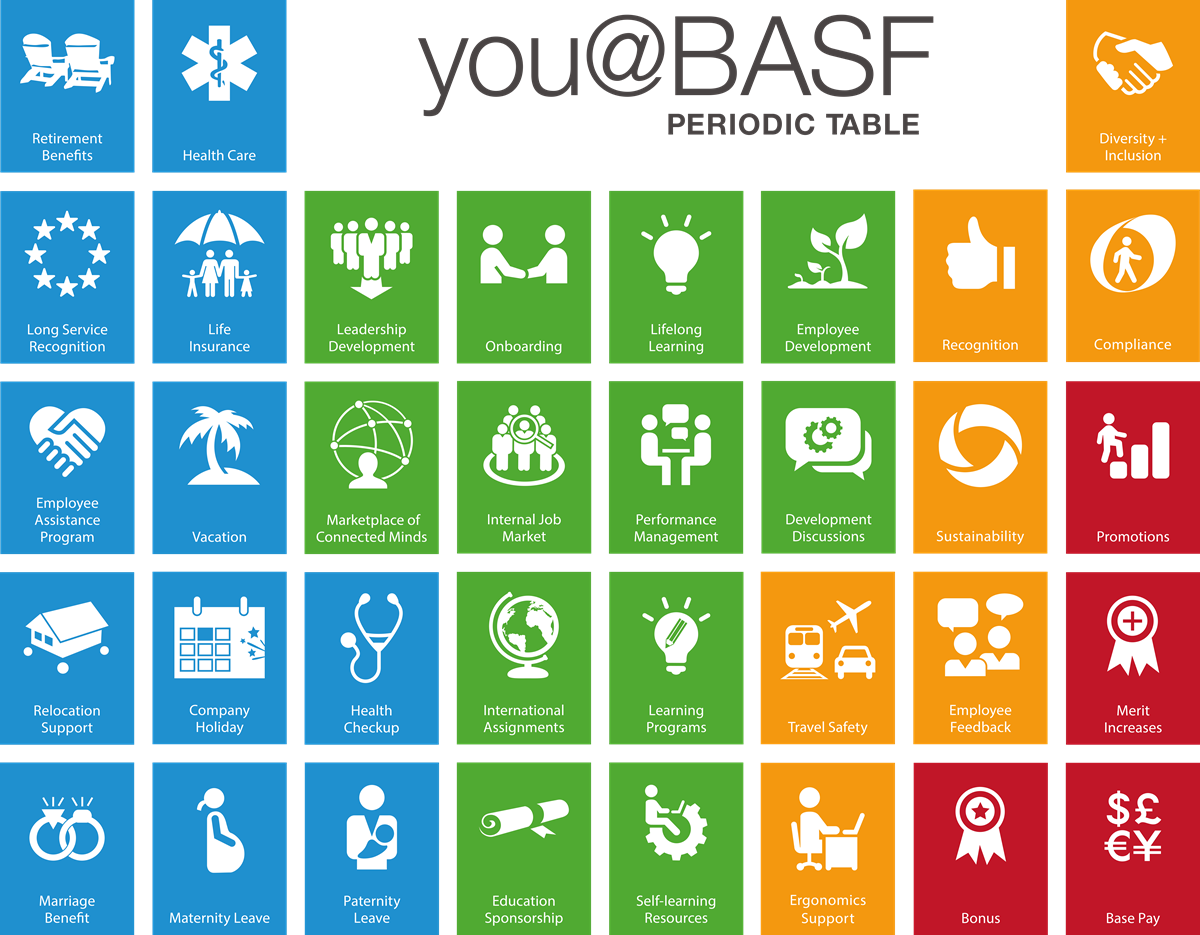 Working at BASF: We connect to create chemistry
We are proud of strong history of innovation, which has helped make us who we are today – the world's leading chemical company. Every day, our global team of over 120,000 individuals work together to turn visions for sustainable solutions into reality by connecting with one another and sharing our knowledge.
The right people are crucial for our sustainable success. We aim to form the best team by bringing together people with unique backgrounds, experiences and points of view. Our differences make us stronger and more vibrant. And an open, creative and supportive work environment inspires us to achieve exceptional results.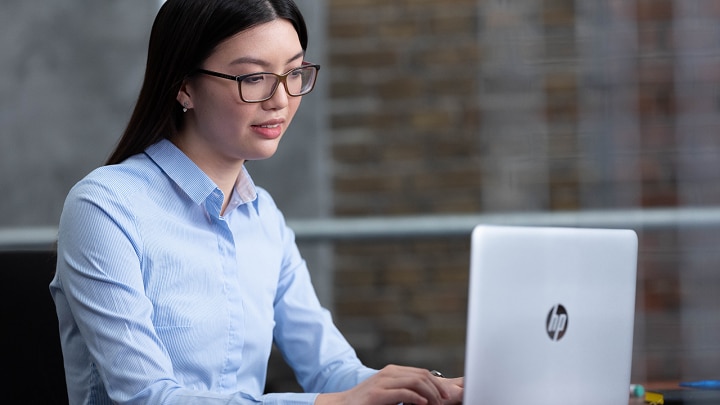 Your application
Here you find anything you need to know about your application and the application process.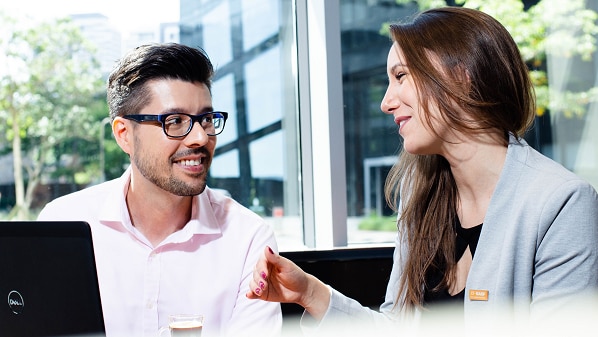 Contact us
You have questions about your application or on how to apply in Europe? The BASF Talent Acquisition Europe team is glad to assist you.
Please note that we do not return paper applications including folders. Please submit copies only and no original documents.