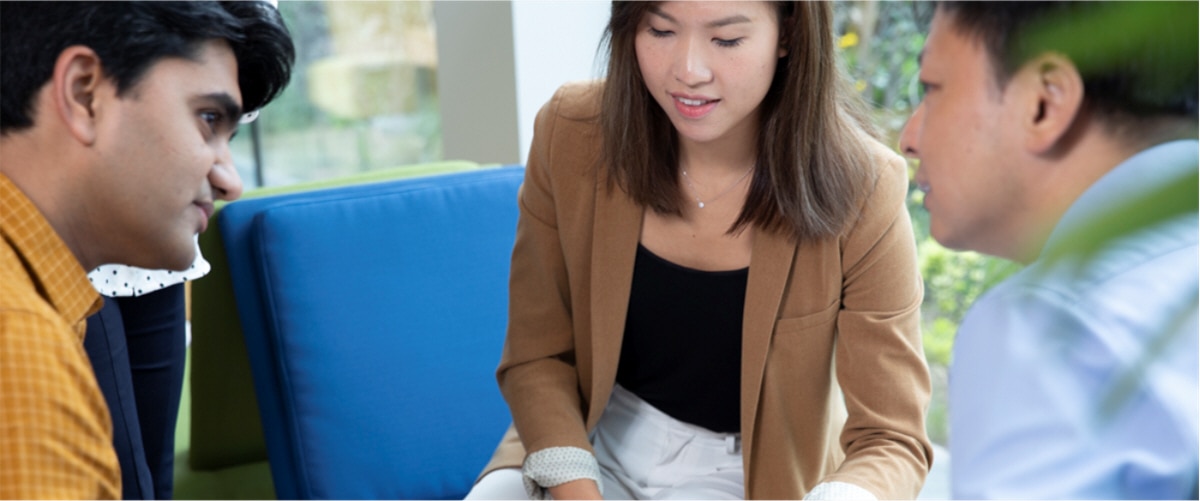 Specialist HR Core (C&B/Payroll) (China)
We are a leading chemical company, with the best teams developing intelligent solutions for our customers and for a sustainable future. Our success as a company relies on the engagement of our employees. We encourage our employees to develop their strengths, and we recognize their achievements. For you, this means a wide variety of job roles, and exciting opportunities for learning and career development.
Description
Do you want to work with passionate teams, providing excellent business and digital services to the Asia Pacific region?
Do you want an open, supportive, and caring working environment?
Do you view your development needs seriously as we do?
If YES, then take your career to the #NextLevel with BASF !
Objectives of the Position
Understand business needs and provide best suited solutions on Payroll, Compensation & Benefits or Labor Relations & Law.
Offer expert advice and proposal to service recipient through development of deep expertise and staying abreast of current and emerging market insights and legal legislations.
Drive process improvements, automation, and digitalization measures to offer best service delivery experience
Main Tasks
Operational Excellence
Ensure data quality and data integrity for Payroll, Compensation & Benefits and Labor Relations & Law processes.
Manage full payroll portfolio (either in-house or via vendors) accurately, timely and in compliance with statutory requirements. Manage the time and attendance processes for office and production workers.
Design and deliver of compensation and benefits frameworks and programs for the service recipients. Perform competitive analysis of compensation & benefits and assist to develop compensation & benefits program and policies
Manage full cycle of salary review management
Understand relevant legislation relating to relevant staff consultation and labor laws and manage employment related templates and policies.
Develop expertise in International labour and social standards and support relevant internal/external audit analysis and reporting
Responsible for vendor management for Payroll, Compensation & Benefits and Labor Relations & Law processes
Service Engagement
Provide advisory such as manual payment calculation, pay slip simulation, gross up computations for payment, national service claims, global mobility packages, compensation and benefits practices and guidelines, labour laws etc.
Provide support to projects on merger, acquisitions, divestitures, and labor management partnerships
Monitor and track external developments and changes in market practices and legislation
Analyze, clarify, and resolve operation issues and enquiries with close collaboration with relevant counterparts to ensure quality services are delivered from the hub.
Process Improvement and Project Initiatives
Continuously review and maintain knowledge documents in areas of expertise to develop the formation of competence hub.
Identify opportunities, prepare business case and participate in digitalization and process optimization.
Drive initiatives which contribute to the improvement of service experience
Develop and maintain the blueprints of multiple system processors in Payroll, Compensation & Benefits and Labor Relations & Law processes to ensure the capturing of business requirements
Requirements
Education
Relevant tertiary qualifications
Working Experience
With 3 - 4 years of related HR working experiences in Payroll, C&B OR Labor Relations & Law.
Experience in relevant payroll procedures, practices OR country statutory
Working knowledge of integrated payroll systems preferably on SAP.
Technical & Professional Knowledge
Understanding of HR principals. Knowing China market will be a plus.
Functional knowledge and skills in using Microsoft application
Fluent in spoken and written English and Mandarin
BASF regional service hub has been established since 2005 in Kuala Lumpur. The regional service hub has approximately 700 employees and growing. Focused on being a competency and digitalization driven hub, it also provides quality functional and know-how services in the areas of finance, controlling, human resources, real estate and facilities management, communications, environmental, health and safety, procurement, import-export order management, and information services to BASF companies and affiliates in the Asia Pacific region. BASF also has two other regional hubs located in Berlin, Germany, and Montevideo, Uruguay that cover the Europe and Americas regions.
At BASF, we create chemistry for a sustainable future. We combine economic success with environmental protection and social responsibility. More than 110,000 employees in the BASF Group contribute to the success of our customers in nearly all sectors and almost every country in the world. Our portfolio is organized into six segments: Chemicals, Materials, Industrial Solutions, Surface Technologies, Nutrition & Care and Agricultural Solutions. BASF generated sales of €59 billion in 2020. Further information at www.basf.com.
A unique total offer: you@BASF
At BASF you get more than just compensation. Our total offer includes a wide range of elements you need to be your best in every stage of your life. That's what we call you@BASF. Click here to learn more.
A unique total offer: you@BASF
At BASF you get more than just compensation. Our total offer includes a wide range of elements you need to be your best in every stage of your life. That's what we call you@BASF. Click here to learn more.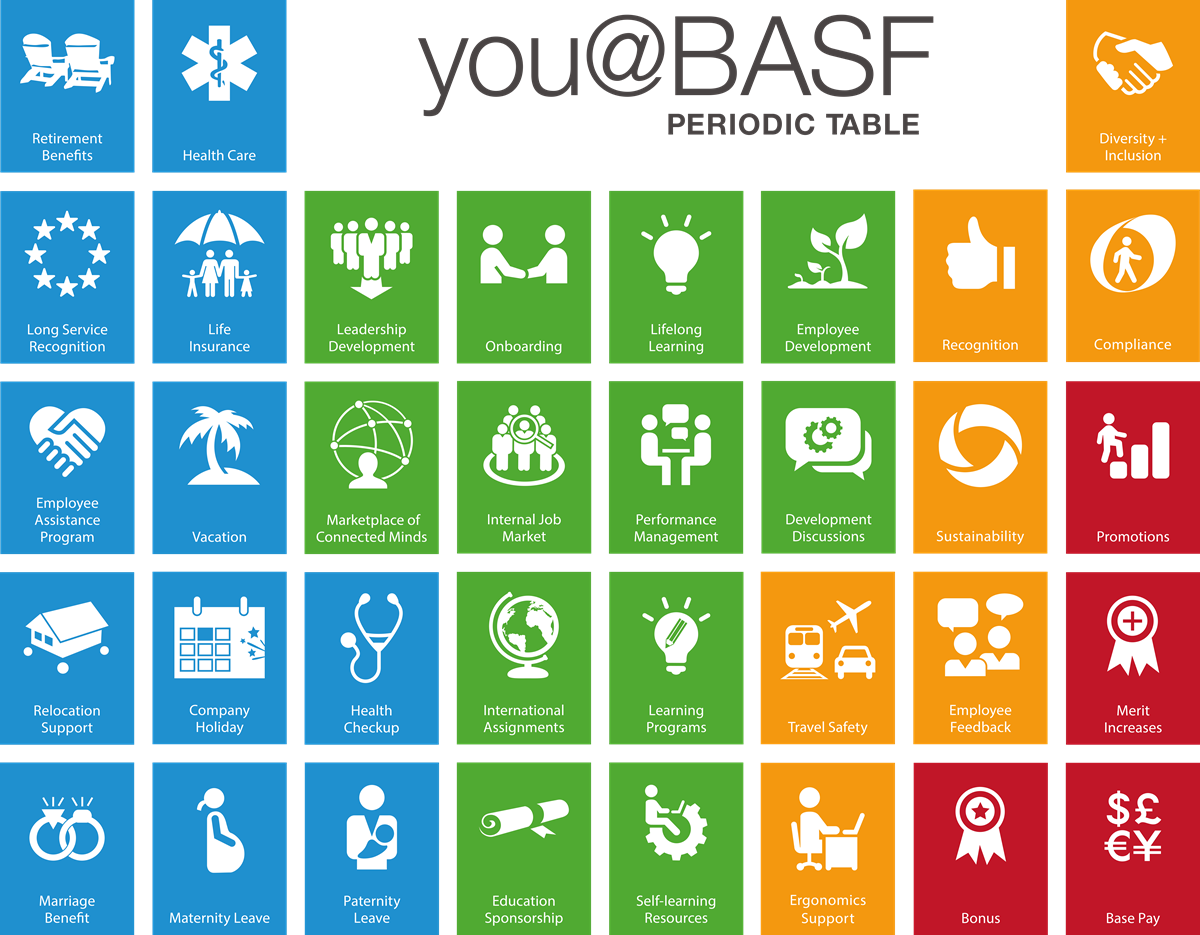 Working at BASF: We connect to create chemistry
We are proud of strong history of innovation, which has helped make us who we are today – the world's leading chemical company. Every day, our global team of over 120,000 individuals work together to turn visions for sustainable solutions into reality by connecting with one another and sharing our knowledge.
The right people are crucial for our sustainable success. We aim to form the best team by bringing together people with unique backgrounds, experiences and points of view. Our differences make us stronger and more vibrant. And an open, creative and supportive work environment inspires us to achieve exceptional results.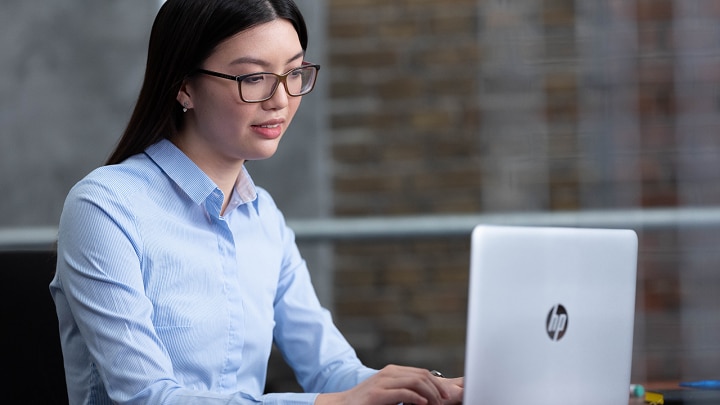 Your application
Here you find anything you need to know about your application and the application process.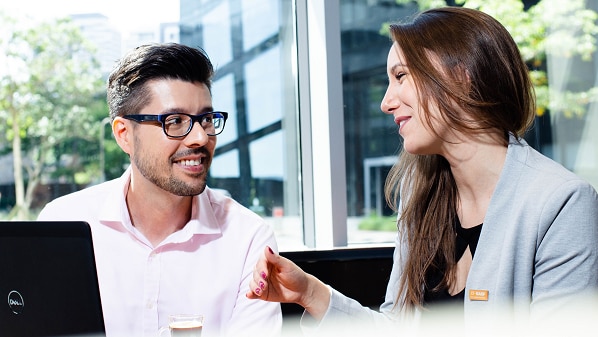 Contact us
You have questions about your application or on how to apply in Europe? The BASF Talent Acquisition Europe team is glad to assist you.
Please note that we do not return paper applications including folders. Please submit copies only and no original documents.