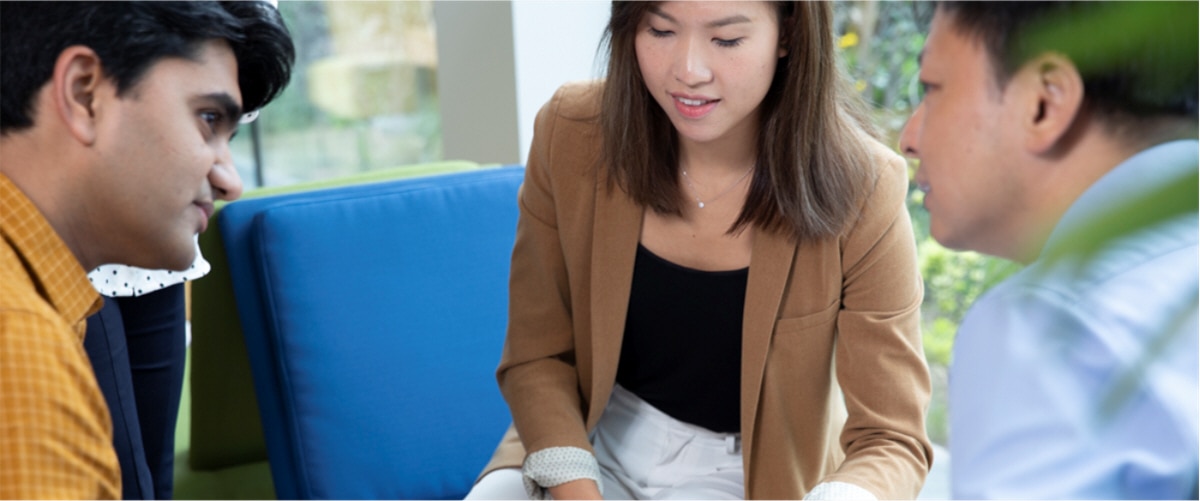 Country/Location HR Services Manager (China)
We are a leading chemical company, with the best teams developing intelligent solutions for our customers and for a sustainable future. Our success as a company relies on the engagement of our employees. We encourage our employees to develop their strengths, and we recognize their achievements. For you, this means a wide variety of job roles, and exciting opportunities for learning and career development.
Description
The BASF Shared Services Center Kuala Lumpur was established in 2005. Located in Kuala Lumpur, it has approximately 700 employees and provides functional services in the areas of Finance, Controlling, Information Services, Human Resources, Environment, Health & Safety, Procurement, and Import-Export Order Management to BASF companies and affiliates in 17 markets across Asia Pacific. BASF also has three other Shared Service Centers that cover Europe and the Americas, located in Berlin and Ludwigshafen, Germany, and Montevideo, Uruguay.
Objectives of the Position
Responsible for end-to-end service delivery of Employee Master Data, Time Management, Payroll for countries in scope.
Main Tasks
Employer of Choice
Manage Team Leads and team of Analysts (size of 10 to 20 members) for delivering quality HR Master Data and Payroll services.

Manage workload of team by smartly Optimizing Resource Allocations.

Consistently manage team performance and contribute to a Performance Culture by providing guidance, coaching and regular performance feedback contributing to Best Team Strategy.
Encourage open and trustful communication for positive Staff Morale amongst team member.
Regularly create awareness on importance of Employee Development.

Monitor, coach and improve the quality and productivity of each team lead and team members based on timeliness and accuracy.
Operational Excellence and Cost Efficiency
Continually seek improvements in service efficiency and quality while driving Country Process Harmonization for maximum Cost Competitiveness.
Effective Issue Management where Crisis managed timely and cross-functionally, Stakeholders consulted, Risks contained, and Sustainable Solutions made in place for Business Continuity.
Continually innovate HR Solutions to better meet best practice requirements of countries.
Continually streamline operation process to break down complexity and create synergies in teams.
Apply BASF Asia Pacific Shared Services Centre standards of Quality Management Framework (Lean Six Sigma) and Knowledge Management Requirements.
Provide timely reporting to the countries for accounts reconciliation, consolidation, and decision-making.
Standardization & Convergence
Ensure compliance of service delivery with respective Country Legislation and Policy Requirements by implementing necessary controls and performing regular checks on adherence.
Ensure alignment with Global Shared Services Expert Team in Service Delivery and applying the required global guidelines from Regional and Global HR Center of Expertise in HR process execution.
Ensure service delivery in accordance to Environmental Health and Safety Requirements and Audit Compliance.
Service Organization
Provide HR Competency and Expertise to Countries in Service Scope, beyond transactional service.
Country Stakeholder Management to ensure that valued added service is rendered.
Ensure services delivered are in accordance with established Service Level Agreements and internal KPIs.
Strong Partnership with Country HR Organization to ensure end to end customer service experience.
Participate and provide operational expertise to Merger & Acquisition and HR Projects.
Requirements
Education
Tertiary education, preferably graduate in Human Resource Management
Working Experience
Minimum 8 years of HR Administration experience with 2 years supervisory experience.
Demonstrated success in leading and managing a complex work group of about 10-20 people.
Experience and familiar working with a world-class HR system (SAP, Oracle, PeopleSoft).
Experience in the initial setting up and managing operations of a shared service centre/ outsourcing.
With good analytical skills & project implementation experience.
Technical & Professional Knowledge
Good general Human Resources skills and knowledge in similar function.
Excellent communication and people management/ development skills.
Some knowledge of Human Resources and Employment Laws in the Asia Pacific region.
Functional knowledge and skills in using Microsoft applications, i.e. Words, Excel, PowerPoint.
Fluent in speaking and written English. Knowledge of any other Asian languages is advantageous.
A unique total offer: you@BASF
At BASF you get more than just compensation. Our total offer includes a wide range of elements you need to be your best in every stage of your life. That's what we call you@BASF. Click here to learn more.
A unique total offer: you@BASF
At BASF you get more than just compensation. Our total offer includes a wide range of elements you need to be your best in every stage of your life. That's what we call you@BASF. Click here to learn more.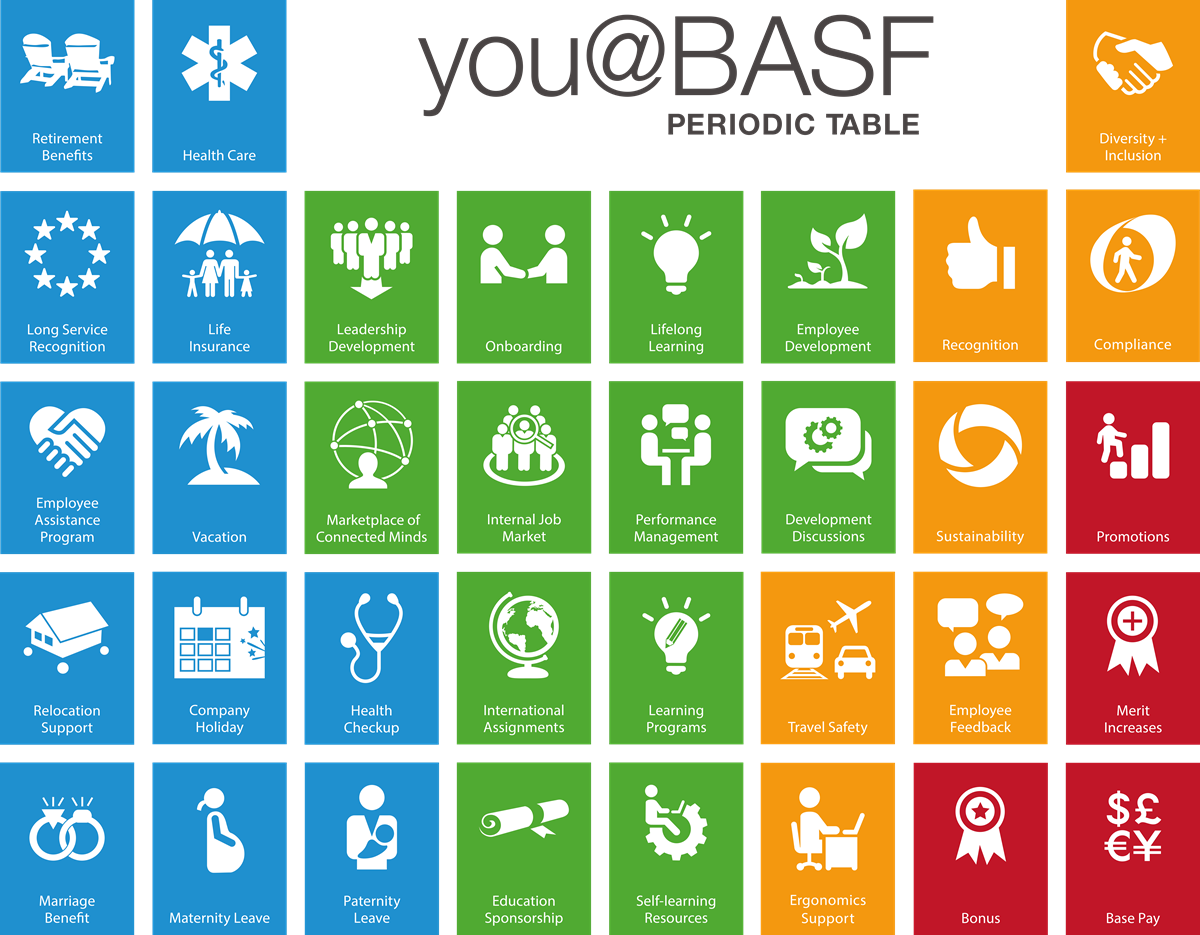 Working at BASF: We connect to create chemistry
We are proud of strong history of innovation, which has helped make us who we are today – the world's leading chemical company. Every day, our global team of over 120,000 individuals work together to turn visions for sustainable solutions into reality by connecting with one another and sharing our knowledge.
The right people are crucial for our sustainable success. We aim to form the best team by bringing together people with unique backgrounds, experiences and points of view. Our differences make us stronger and more vibrant. And an open, creative and supportive work environment inspires us to achieve exceptional results.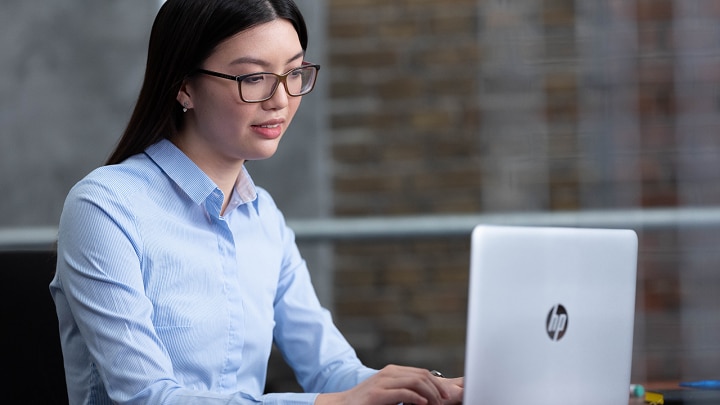 Your application
Here you find anything you need to know about your application and the application process.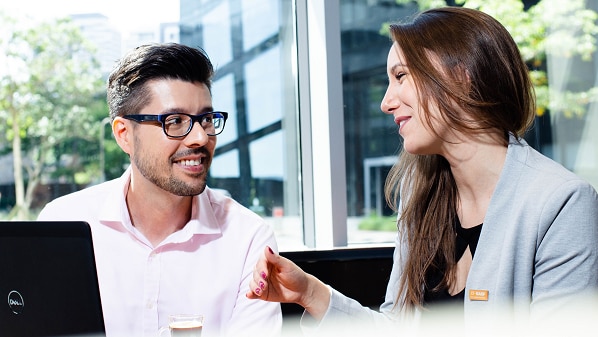 Contact us
You have questions about your application or on how to apply in Europe? The BASF Talent Acquisition Europe team is glad to assist you.
Please note that we do not return paper applications including folders. Please submit copies only and no original documents.