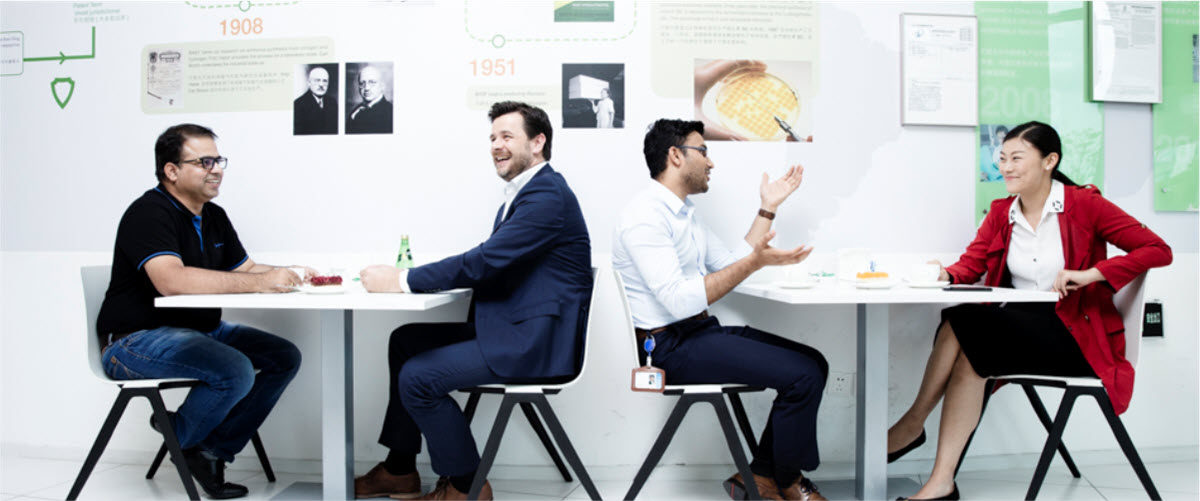 DevOps Engineer (Operations)
Digital Hub Kuala Lumpur attracts, grows, and develops passionate people who will meaningfully impact the digital future of BASF. Come join us and be a part of our digitalization journey. 
Objectives of the Position
Our product, Operational Environment, Health & Safety, implements operational environmental, health and safety standards to ensure the "License to Operate". We create a global digital solution portfolio for operational environmental, health and safety solutions. Our focus is on production safety incorporating all environmental, health and safety aspects related to manufacturing.
Our key deliverables are:
Digital EHS Strategy

Safe Systems of Work

On-site Positioning Services

Human Health (Assessment, Control & Response)
In this role, you will:
Collaborate with a global team focused on development, implementation and support of software solutions related to the environment, health and safety (EHS) of people and production plants at BASF.

Provide ongoing development and maintenance of platform (infrastructure, containerizations, cloud) related to the existing and continuously developing global portfolio of operational EHS digital solutions

Support project work related to implementation of an existing offering or development of a new solution within the operational EHS portfolio.
Main Tasks
Digitization / innovation
Act as a Global / Regional representative of BASF Digital community, supporting BASF Digital roadmap, helping GDS to identify, execute and implement customer-centric digital solutions in an actionable and measurable way.
You will be responsible for the continuous feedback phases of the DevOps cycle for select solution in the Operational EHS product portfolio, including the operate, monitor and plan phases.

Understand technical issues with end users, troubleshoot, and further replicate and resolve any technical issues related to operationalized solutions in the team's product portfolio.

You will be responsible for the testing of enhancements, with a particular view on user expectations, and support the deployment as needed.

You will support the system administration associated with various solutions in the Operational EHS portfolio, including report and visualization development at local levels.

You will coordinate with a global development team in an agile team framework

You will manage the communication feedback cycle with end users and in partnership with digital process owners within the team to coordinate the specific development needs with your colleagues in other global digital hubs.

You will work quickly to resolve any high priority or high impact issues related to solutions in the operational EHS landscape.

You will use your strong interpersonal skills to ensure quality internal customer service, and collaborate effectively with a global development team using agile development methodologies and tools.
Requirements
Education
Degree or significant work experience in Computer Science, informatics, business informatics or in a comparable field
Working Experience
Minimum 1-2 years of experience in a similar role
Technical & Professional Knowledge (Mandatory)
Experiencing Agile way of working or agile implementation approach

Strong Digital mindset to accelerate BASF Digitalization transformation journey

Experience with Java and Spring.

Experience in Angular development.

Preferred experience with Cloud technologies (esp. Azure).

Passion for programming in a team 

Analytical capabilities 

Experiences in working in global / virtual teams/projects

An entrepreneurial spirit and the ability to foster a positive and energized culture

Excellent judgement. Able to weigh several and often conflicting constraints and make rapid, logical decisions in a fast-moving company.
As one of the world's largest chemical companies, BASF is on a mission to create chemistry with a sustainable future. The Digital Hub Kuala Lumpur, alongside four other Digital Hubs across the globe, are part of the Global Digital Services team, which is the technology powerhouse driving our vision. As an integrated hub focused on digital growth and innovative business solutions, you will find many opportunities to create an impact here.  
Whether you want to streamline processes with robotics automation, deep-dive into emerging technologies, or help tell the story of BASF – we have you covered. By investing in best-in-class tools and encouraging cross-functional collaboration, we empower our people to be curious and pursue any area of the business that interests them. The bottom line? We want you to bring your differences and spark positive evolutions in BASF. 
Further Information BASF Digital Hub Kuala Lumpur 
A unique total offer: you@BASF
At BASF you get more than just compensation. Our total offer includes a wide range of elements you need to be your best in every stage of your life. That's what we call you@BASF. Click here to learn more.
A unique total offer: you@BASF
At BASF you get more than just compensation. Our total offer includes a wide range of elements you need to be your best in every stage of your life. That's what we call you@BASF. Click here to learn more.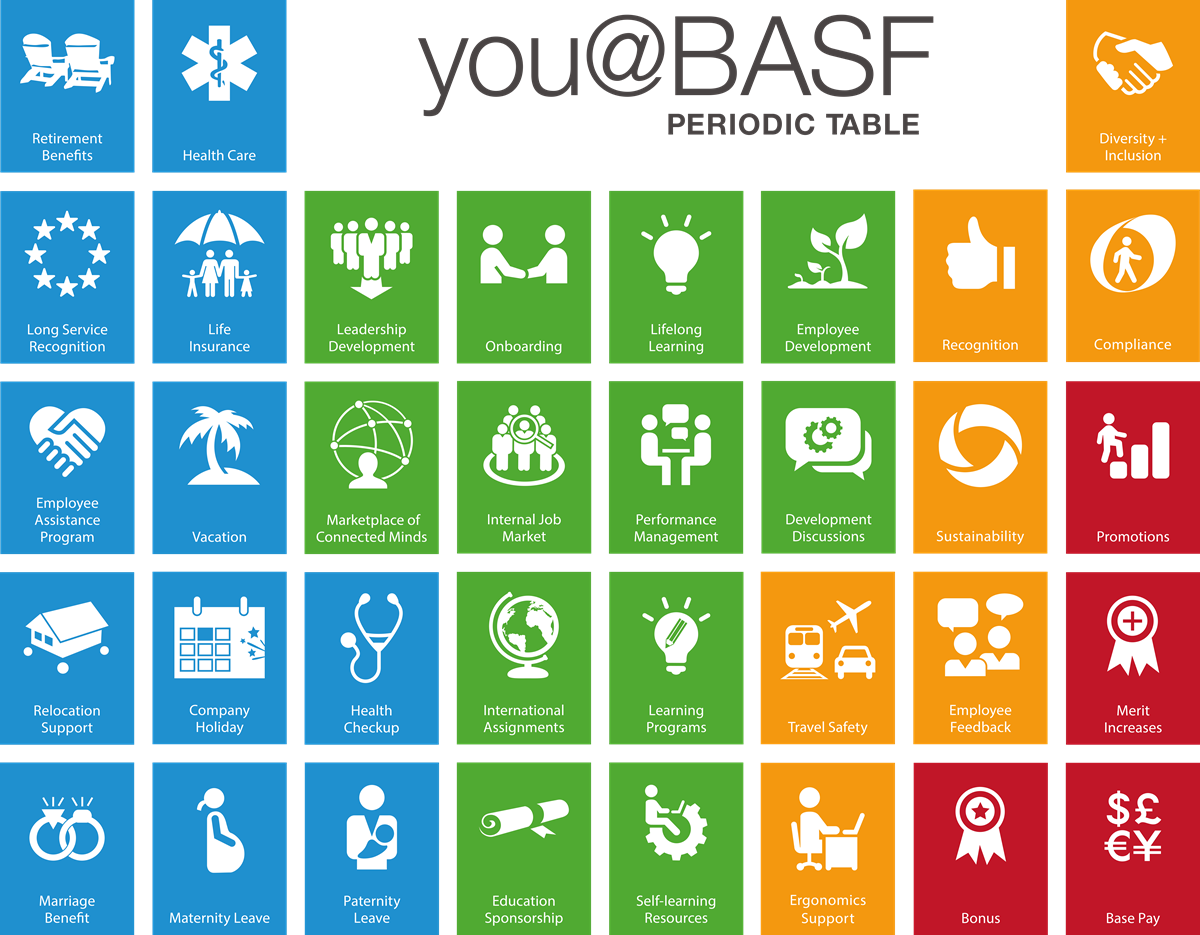 Working at BASF: We connect to create chemistry
We are proud of strong history of innovation, which has helped make us who we are today – the world's leading chemical company. Every day, our global team of over 117,000 individuals work together to turn visions for sustainable solutions into reality by connecting with one another and sharing our knowledge.
The right people are crucial for our sustainable success. We aim to form the best team by bringing together people with unique backgrounds, experiences and points of view. Our differences make us stronger and more vibrant. And an open, creative and supportive work environment inspires us to achieve exceptional results.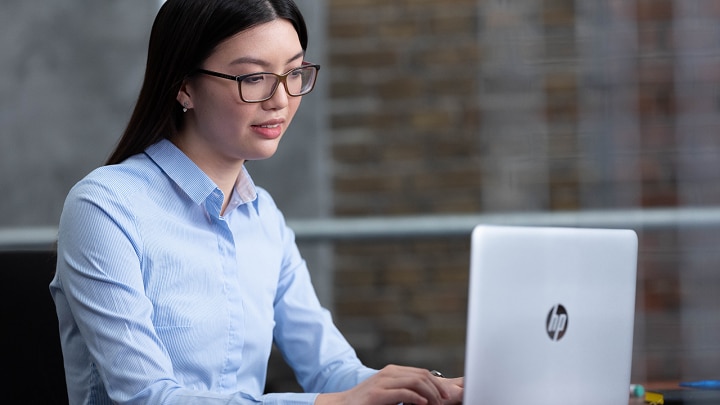 Your application
Here you find anything you need to know about your application and the application process.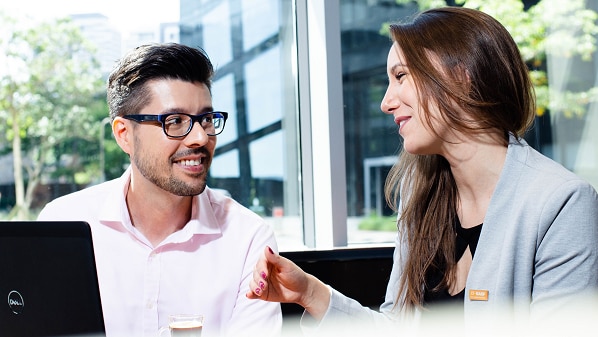 Contact us
You have questions about your application or on how to apply in Europe? The BASF Talent Acquisition Europe team is glad to assist you.
Please note that we do not return paper applications including folders. Please submit copies only and no original documents.
7300-BASF Asia-Pacific Service Centre Sdn. Bhd.
Information Technology & Services