Send me alerts every days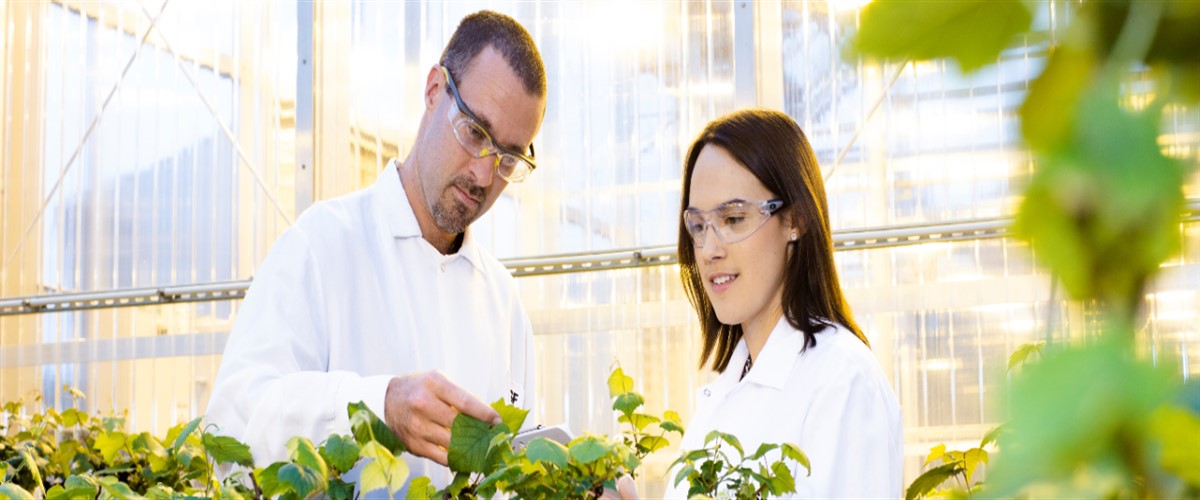 Regional Product Development Specialist
You can be part of an inclusive team of diverse talent and character. In this diversity lies our greatest strength.

Description

Create Your Own Chemistry: What We Offer You At BASF, we create chemistry through the power of connected minds. By balancing economic success with environmental protection and social responsibility, we are building a more sustainable future through chemistry. As the world's leading chemical company, we help our customers in nearly every industry meet the current and future needs of society through science and innovation. We provide a challenging and rewarding work environment with a strong emphasis on process safety, as well as the safety of our employees and the communities we operate in and are always working to form the best team—especially from within, through an emphasis on lifelong learning and development. And we are constantly striving to become an even better place to work. BASF has been recognized as one of Canadas Best 100 Employers in 2019. Come join us on our journey to create solutions for a sustainable future! Regional Product Development Specialist - High Tech Cucumber (2001148)Location: Leamington, Ontario Where the Chemistry Happens…
You will lead the development of new products for inclusion in the Cucumber High Tech regionalportfolios, involving seed varieties, seed forms and new technologies. Working within theProduct Development organization as the bridge between R&D and Sales, advising andsupporting development of new products primarily within the Canada and US, with limitedinvolvement within the remainder the Americas/Australia/New Zealand.
Formula for Success: You Will…

Contributes to crop strategy by understanding well the markets in the region and their evolution (trends).
Ensures the implementation of the Product Development (PD) crop strategy in the region through flawless implementation of the PD processes in cooperation with R&D, Trial team and Sales team.
Drives the successful development of varieties and concepts for the markets in region, making clear and technically solid (data-based) elevation proposals and growing concepts to ensure successful introductions in cooperation with Global Product Development Specialist (GPDS) and Crop Team.
Trial Programs. Design, coordinate and execute regional programs and data analysis. High quality of Implementation (good design of trial plan and flawless implementation). Drive to push the PD agenda of excellence and digitalization for quality and efficiency. Work with Trial team Lead (TL) to lead and train the Trial Specialists in the execution of trial plan, protocols and variety assessment and motivate them towards professionalism and teamwork, making them feel part of PD team.
Manage trial assortment. In coordination with the GPDS present and discuss trial conclusions to Stake Holders. Prepare, coordinate and execute product elevations. (good quality data and analysis). Analyze and process the trial program data.
Drive Innovation. Develop new growing concepts for specific plant types to ensure success of introductions and customers success. Leading/ being involved /up to date regarding technological developments like artificial light, robotizing, autonomous growing. Collaborate with external partners on agronomical projects, e.g. growers, universities, research stations. Translate agronomical insights into financial benefits for growers.
Support Commercialization of new introductions. Provide technical support to Sales and customers by means of advice and training regarding one or more crops. Support Sales regarding technical expertise and complaints.
Align Breeding efforts. Inform breeding team on the needs of the market, to give priorities to the assortment per market segment and type. Collaborate with GPDS and with breeders at local scale to providing clarity to R&D on the objectives. High quality of input for Hybrid Profile (describes breeding priorities) based on excellent knowledge of markets and trends. Identify and be open to opportunities and ideas that could lead to advantages in the market. (involvement from Scr2).
Support overall PD agenda and objectives: Drive towards Excellence and Digitalization, process alignment, naming and Protocol alignment within the crop regions and with other functions (R&D, Operations), and contributing to a higher-level PD by sharing best practices among crops and providing technical support, peer-coaching and advise to other RPDS when needed upon request of the CSM or GPS.
Advise GPDS regarding seed Forecast needs. Prepare and Request Seed forecast (Trial varieties: TR1 and TR2 status intro commercial.) and coordinate the distribution within the region.
Secure Intellectual Property. Initiate and propose variety registration and application for plant breeder rights and naming of promising trial varieties to protect the Nunhems crops interest.

Qualifications
Ingredients for Success: What We Look for in You…
Bachelor or master's degree in agriculture
At least five years' experience within agriculture, combined with experience in the development of varieties (trials).
English language: fluent;
Technical and agronomical skills: Solid understanding of PD process, plant behavior, agronomic technology, genetics.
Professionalism and organization: A desire for excellence in process and ability to organize it.
Analytical skills: To analyze and evaluate data. (understanding of statistical significance and ability to use calculations and spreadsheets).
Influential: versus Trial Specialist and Sales Specialist. Convince and generate trust. Be clear and solid in the technical part of variety elevations.
Versatile communicator and team player: Actively seek to involve others and to engage in positive discussions. Use always the strength of the team.
Owner of PD decisions: Assertive, not afraid to disappoint others and stand his/her ground when it is rational.
Customer oriented: Approach supporting customers on the technical aspects of crop in support of Sales.
Result oriented: Work must lead to action to improve the business. Actively engage in discussing the marketing and commercial strategies seeking to change more than to follow markets to gain market position keeping a tactical (3 to 5 years) PD perspective.
Innovative mind: to be able to see the differentiation opportunities and ideas.
Create Your Own Chemistry: What We Offer You Adding value to our customers begins with adding value to you. You@BASF is the suite of benefits, perks, programs and unique opportunities we offer to support you—the whole you—in all stages of your life and career. With you@BASF, you create your own chemistry. The total rewards that you receive as a BASF employee go way beyond a paycheck. From competitive health and insurance plans, to robust retirement benefits that include company-matching contributions, to making sure you never stop learning, we believe investing in you is investing in our success. Working for a large, global organization, you'll have a chance to grow professionally and personally, expand your network and build a rewarding and dynamic career. BASF provides interesting and challenging learning and development opportunities to help you make the most of your talents and your job.IND1
A unique total offer: you@BASF
At BASF you get more than just compensation. Our total offer includes a wide range of elements you need to be your best in every stage of your life. That's what we call you@BASF. Click here to learn more.
A unique total offer: you@BASF
At BASF you get more than just compensation. Our total offer includes a wide range of elements you need to be your best in every stage of your life. That's what we call you@BASF. Click here to learn more.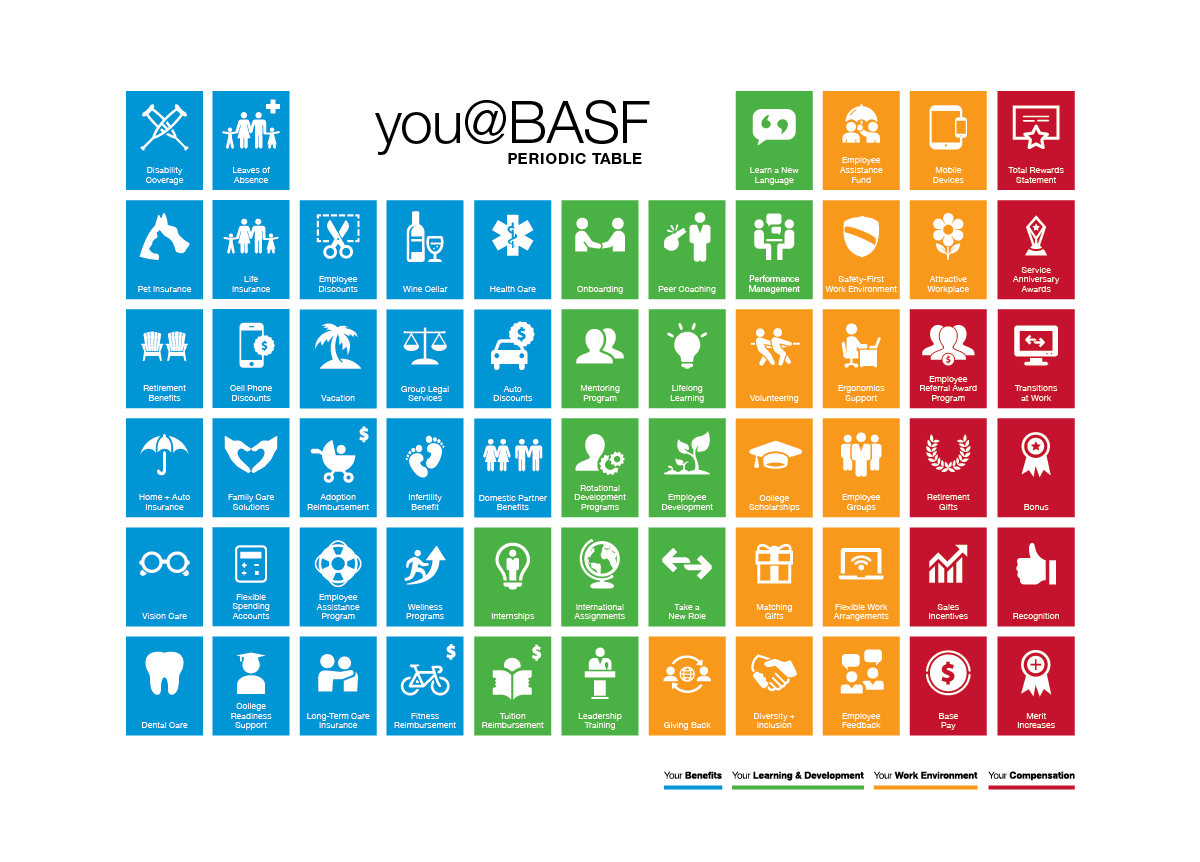 At BASF, we believe that people are the key to our long-term success and that talent is in everyone.
We thrive on giving you the support you need to be your best and fulfil personal ambitions…that's how we create chemistry. #belongatBASF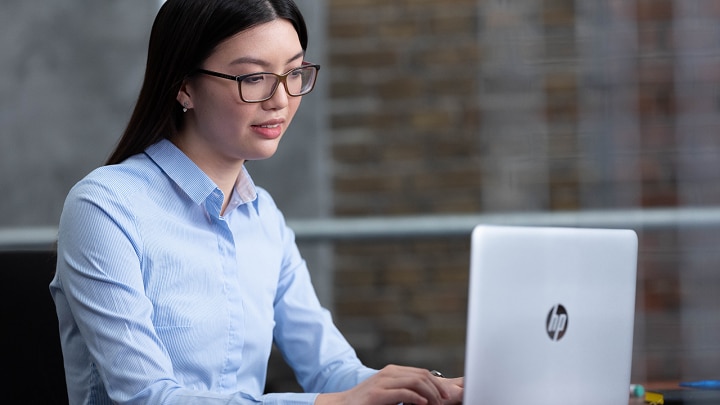 Your application
Here you find anything you need to know about your application and the application process.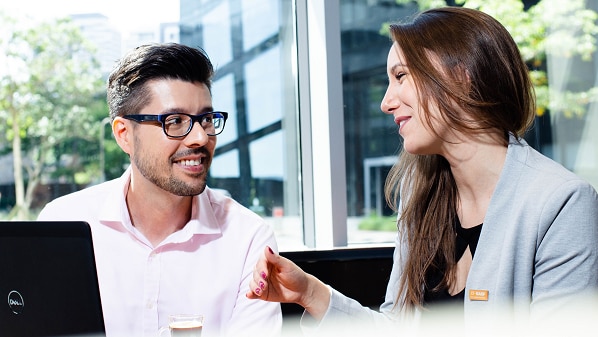 Contact us
You have questions about your application or on how to apply in Europe? The BASF Talent Acquisition Europe team is glad to assist you.
Please note that we do not return paper applications including folders. Please submit copies only and no original documents.
REDE - Research & Development