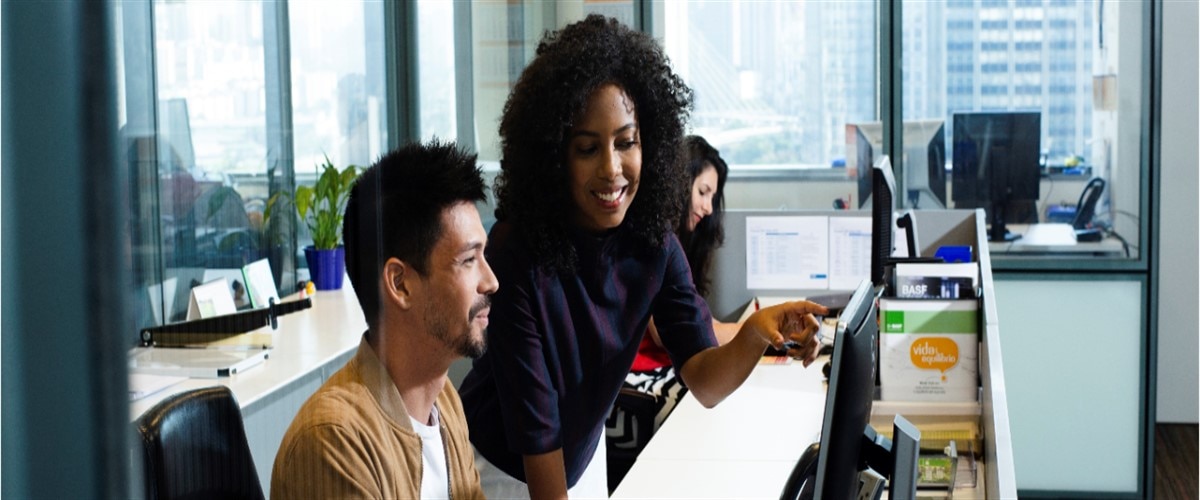 You can be part of an inclusive team of diverse talent and character. In this diversity lies our greatest strength.

Description

At BASF, we create chemistry through the power of connected minds. By balancing economic success with environmental protection and social responsibility, we are building a more sustainable future through chemistry. As the world's leading chemical company, we help our customers in nearly every industry meet the current and future needs of society through science and innovation.

We provide a challenging and rewarding work environment with a strong emphasis on process safety, as well as the safety of our employees and the communities we operate in and are always working to form the best team—especially from within, through an emphasis on lifelong learning and development. And we are constantly striving to become an even better place to work. BASF has been recognized as one of Canadas Best 100 Employers in 2019. Come join us on our journey to create solutions for a sustainable future! Logistics Site Scheduler - Full time (ID: 2101087) Where the Chemistry Happens…
This position is responsible for developing and maintaining production unit specific schedules for both bulk and packaging of production that's in alignment with the Agricultural Products regional master schedule.
This position will develop and maintain scheduling for the plant on a monthly basis, identify and communicate demand/supply imbalances to the Demand/Supply Planning team and the site, as well as coordinate all requests for scheduling changes.
Formula for Success: You Will…
Develop and maintain a quarterly site production schedule for bulk and packaged materials that aligns with the Master Schedule and allows for optimal plant efficiency
Identify and communicate to the Supply Operations team all demand and supply imbalances and coordinate all requests for production schedule changes
Responsible to lead the site production meetings
Responsible to ensure daily production posting of production products into SAP including the inventory reconciliation at the end of a campaign
Serve as a liaison between production, logistics and demand planning
Monitor plant adherences to the schedule and coordinate actions to improve
Coordinate available production gaps to Maintenance for PM's or other work needed.
Drives material requirements via Bill of Materials (BOM) and Material Requirement Planning (MRP)

Qualifications

Ingredients for Success: What We Look for in You…
Degree in a Business-related discipline with 3+ years' experience in Supply Chain or manufacturing. Consideration may be given to those without required education and 5+ years of Supply chain experience.
SCMP(Supply Chain Management Professional) certification or current enrollment pursuing SCMP designation is preferred, but not required.
Solid working knowledge of production scheduling, planning and inventory management
Excellent communication and interpersonal skills which includes conducting production meetings and effectively presenting relevant data for discussion and action in a group setting.
Strong analytical and organizational skills to enable ability to work within a fast-paced team environment.
Proven ability to work within a team to develop strong working relationships at various levels in the organization.
Demonstrated ability to identify, lead and implement change related to plant production efficiency.
Proficient in SAP(COBALT/HANA S4)and MS Office Suite with emphasis on Excel.
Create Your Own Chemistry: What We Offer You Adding value to our customers begins with adding value to you. You@BASF is the suite of benefits, perks, programs and unique opportunities we offer to support you—the whole you—in all stages of your life and career. With you@BASF, you create your own chemistry. The total rewards that you receive as a BASF employee go way beyond a paycheck. From competitive health and insurance plans, to robust retirement benefits that include company-matching contributions, to making sure you never stop learning, we believe investing in you is investing in our success. Working for a large, global organization, you'll have a chance to grow professionally and personally, expand your network and build a rewarding and dynamic career. BASF provides interesting and challenging learning and development opportunities to help you make the most of your talents and your job.
A unique total offer: you@BASF
At BASF you get more than just compensation. Our total offer includes a wide range of elements you need to be your best in every stage of your life. That's what we call you@BASF. Click here to learn more.
A unique total offer: you@BASF
At BASF you get more than just compensation. Our total offer includes a wide range of elements you need to be your best in every stage of your life. That's what we call you@BASF. Click here to learn more.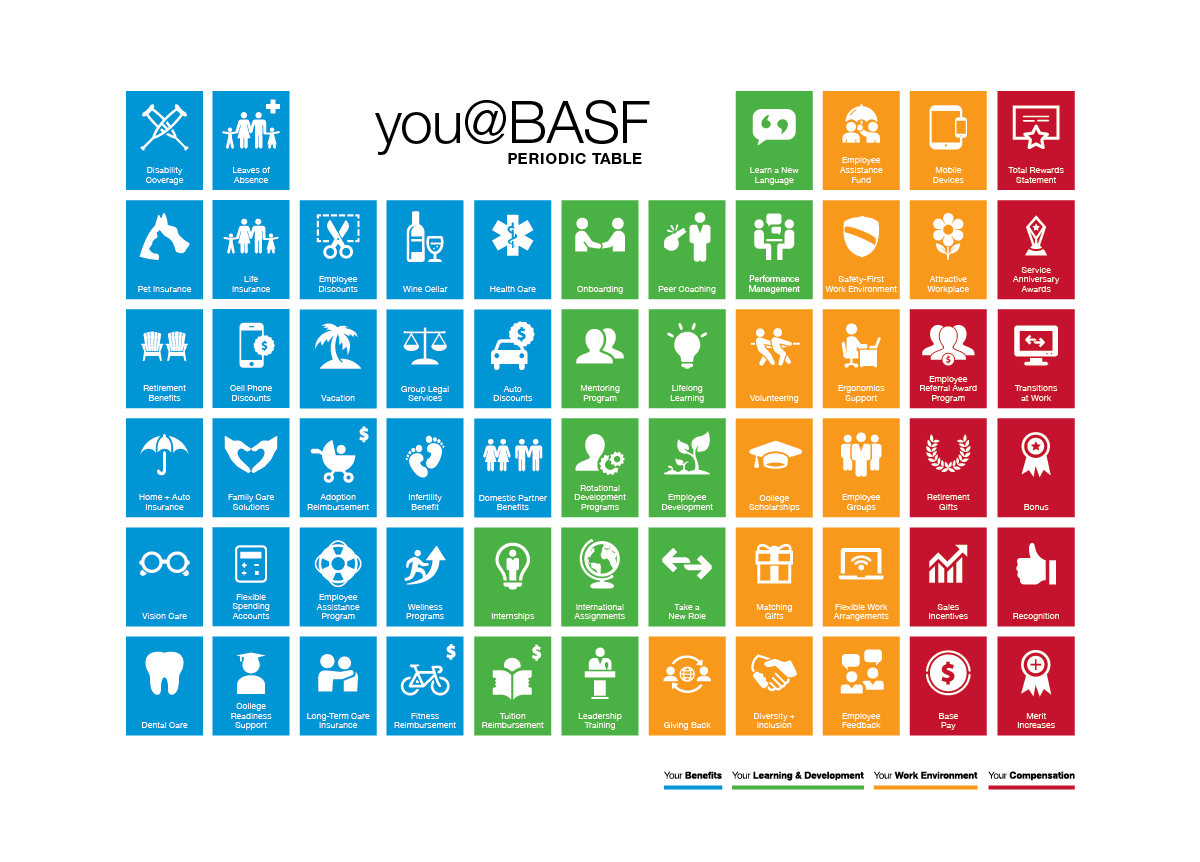 At BASF, we believe that people are the key to our long-term success and that talent is in everyone.
We thrive on giving you the support you need to be your best and fulfil personal ambitions…that's how we create chemistry. #belongatBASF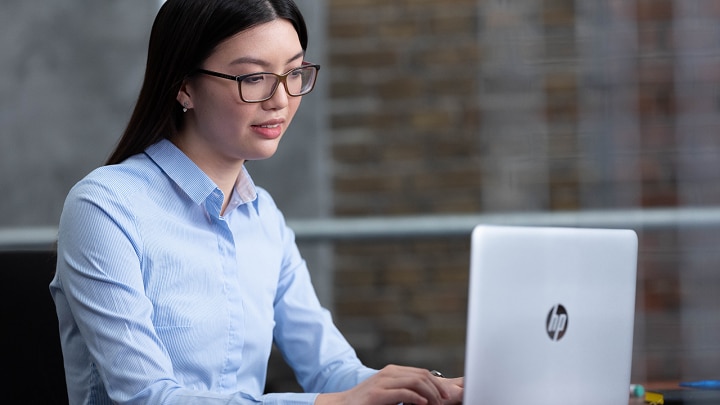 Your application
Here you find anything you need to know about your application and the application process.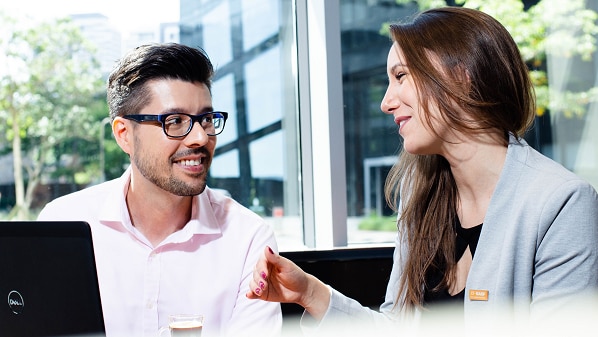 Contact us
You have questions about your application or on how to apply in Europe? The BASF Talent Acquisition Europe team is glad to assist you.
Please note that we do not return paper applications including folders. Please submit copies only and no original documents.
LOSC - Logistics, Supply Chain & Customer Service