Send me alerts every days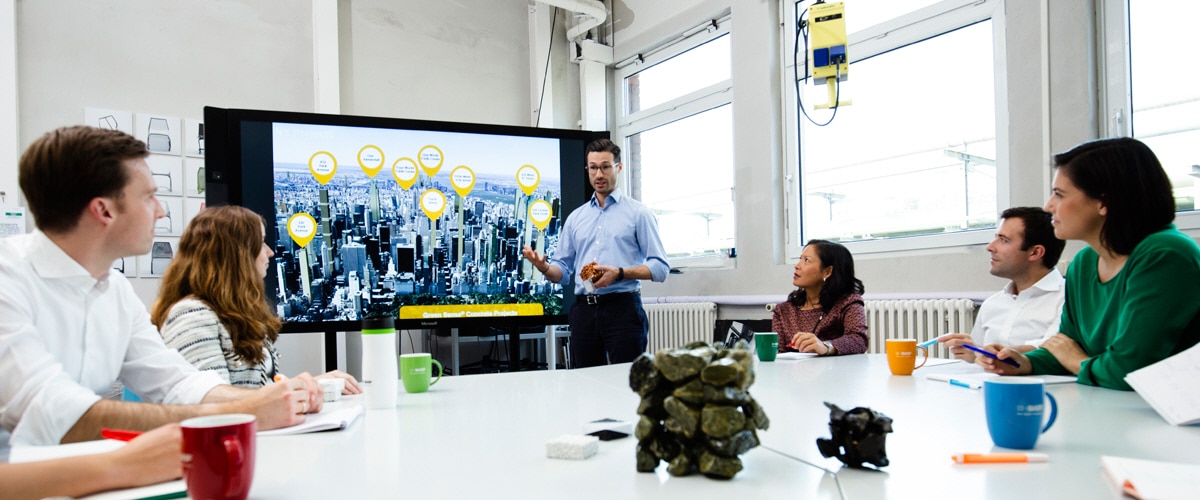 Compensation Specialist (Contract)
You can be part of an inclusive team of diverse talent and character. In this diversity lies our greatest strength.

Description

Create Your Own Chemistry: What We Offer You At BASF, we create chemistry through the power of connected minds. By balancing economic success with environmental protection and social responsibility, we are building a more sustainable future through chemistry. As the world's leading chemical company, we help our customers in nearly every industry meet the current and future needs of society through science and innovation.
We provide a challenging and rewarding work environment with a strong emphasis on process safety, as well as the safety of our employees and the communities we operate in and are always working to form the best team—especially from within, through an emphasis on lifelong learning and development.
And we are constantly striving to become an even better place to work. BASF has been recognized as one of Canadas Best 100 Employers in 2019. Come join us on our journey to create solutions for a sustainable future!
Compensation Specialist (Contract) - Mississauga – 2001287 Where the Chemistry Happens… Reporting to the Strategic Human Resource Business Partner (SHRBP), Global Business Services (GBS), Canada, the Compensation Specialist (Contract) will provide strategic analysis and support to SHRBP in the country-wide implementation of Global, Regional and Canada specific Compensation and other HR topics.
PRINCIPAL RESPONSIBILITIES/ACCOUNTABILITIES include but are not limited to:
Centers of Excellence (COE)-
Total Rewards:
Compensation, Benefits, Pensions; Recognition programs, etc.
Provide ongoing analytical support to the SHRBP in reviewing and designing competitive compensation programs (base, variable and intrinsic) that motivate success and drive business achievement, as well as, are in alignment with business needs. The analysis will ensure such programs are aligned with the competitive external market and consistent with the BASF compensation philosophy and objective to recruit and retain top talent (e.g. regional or industry specific differentials, innovative solutions to recruitment or retention issues, etc.) through participation in market survey processes and ongoing analysis of market
Develop and maintain cooperative and effective working relationships with the BASF NA Corporate Compensation team while ensuring the specific business needs and requirements of the Canadian marketplace are addressed.
Provide support in carrying out STRATA job evaluations.
Working with the Head COE, Legal and other stakeholders provide analytical support to ensure continuous compliance with all Canada-wide federal and provincial legislation governing compensation (e.g. Employment Standards. Pay Equity, Human Rights etc.)
Assist in managing specific COE projects like progression promotion, expert track, cross border US/CAN reporting etc. and others that may come up from time to time working collaboratively with business and other stakeholders.
HR Analytics:
Responsibility for generating all country specific reporting regarding all HR metrics including reporting for Canadian Leadership Team
Direct HR related analytics, metrics and reporting from a corporate and business specific perspective (metrics for workforce planning, diversity, turnover rates, recruitment statistics and analysis compensation related analytics, etc.) Prepare reports, conduct analysis and make recommendations as appropriate to aid business leaders in strategic business planning and decision-making. Lead or participate in HR related systems revisions or upgrade initiatives (e.g. SAP, Success Factors, Compensation Planner).
Develop and implement an HR analytics dashboard for country, regional and global leadership to enable them to monitor key KPIs for HR in Canada. Also build in information sharing regarding key external HR indicators like compensation and talent management trends and data.
International HR and Mobility:
Expatriate and Delegate, including Executives, related matters, working in close collaboration with Global and Regional International Mobility, Head COE, BASF Canada Legal and external Canadian immigration lawyers to ensure compliance. Also working with global and regional International Mobility, internal tax specialists and external tax services vendors.
Will be responsible for managing the quarterly salary prognosis calculations for Canadian delegates, as required.
Provide required support to SHRBP in implementing all International Mobility policies for Canada
Domestic Relocations:
Providing analytical support to the SHRBP in policy development and vendor management. Review and approve all domestic relocation expenses.

HR Policy Development:
Carrying out necessary research to support SHRBP in developing and drafting best practice HR policies as required for the organization taking into account Canadian legal requirements.
Qualifications
Ingredients for Success: What We Look for in You…
University degree or diploma in Human Resources Management with a minimum of 5 years of progressive responsibility as a human resources generalist/compensation specialist with experience in compensation analysis, compensation administration, policy development and experience with special projects. Or an equivalent combination of education and experience.
Experience in, or business knowledge of the chemical or related industries an asset.
Intermediate to Advanced proficiency in Microsoft Office. Good numerical skills. Good command over SAP-HR will be an advantage. Sound knowledge of relevant Human Resources related legislation, practices and precedents. Understanding of Canadian taxation and payroll practices, and, Canadian immigration law and practices will be an asset.
Strong analytical skills.
Proven critical thinking skills including well-developed analytical and problem-solving abilities.
Ability to work independently and effectively as part of a team. A self-starter with initiative and results orientation.
Excellent communication skills and strong interpersonal skills (influencing, negotiating, motivating) to work effectively with internal and external business partners.

A unique total offer: you@BASF
At BASF you get more than just compensation. Our total offer includes a wide range of elements you need to be your best in every stage of your life. That's what we call you@BASF. Click here to learn more.
A unique total offer: you@BASF
At BASF you get more than just compensation. Our total offer includes a wide range of elements you need to be your best in every stage of your life. That's what we call you@BASF. Click here to learn more.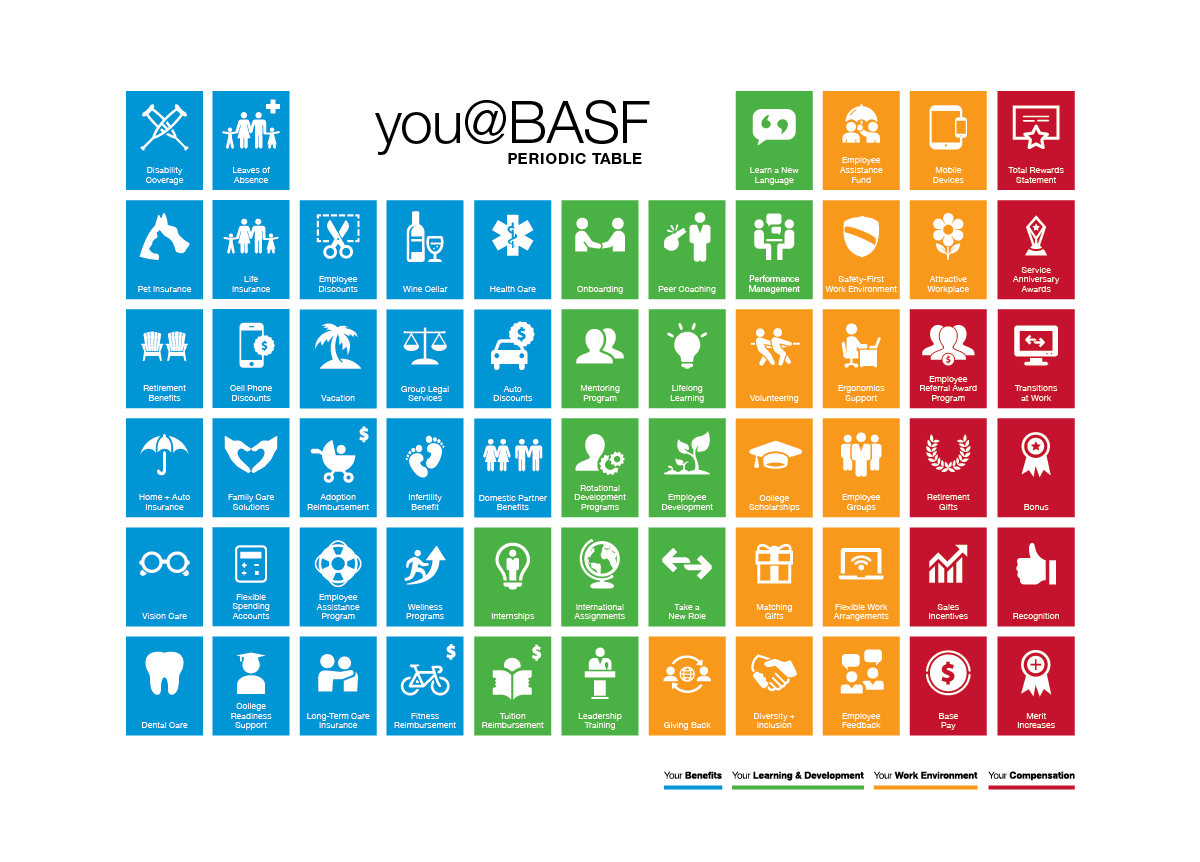 At BASF, we believe that people are the key to our long-term success and that talent is in everyone.
We thrive on giving you the support you need to be your best and fulfil personal ambitions…that's how we create chemistry. #belongatBASF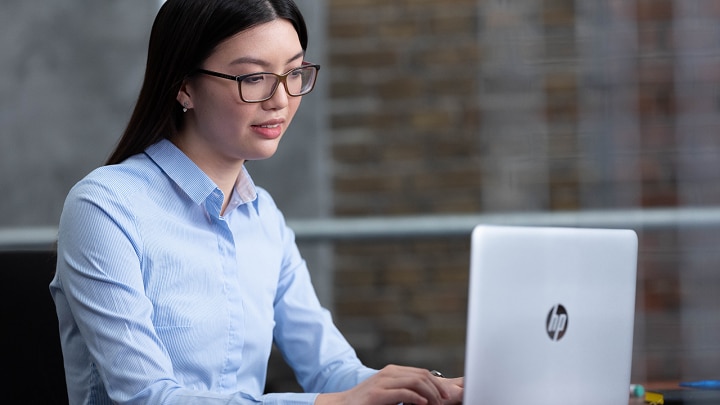 Your application
Here you find anything you need to know about your application and the application process.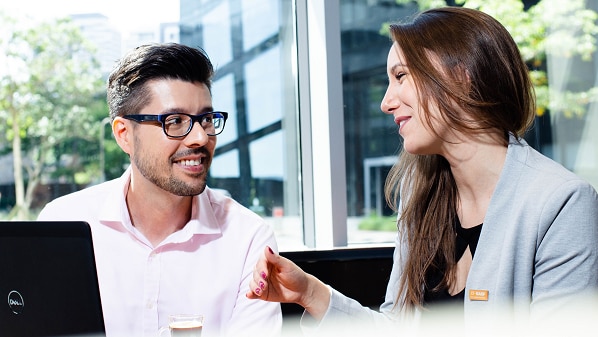 Contact us
You have questions about your application or on how to apply in Europe? The BASF Talent Acquisition Europe team is glad to assist you.
Please note that we do not return paper applications including folders. Please submit copies only and no original documents.