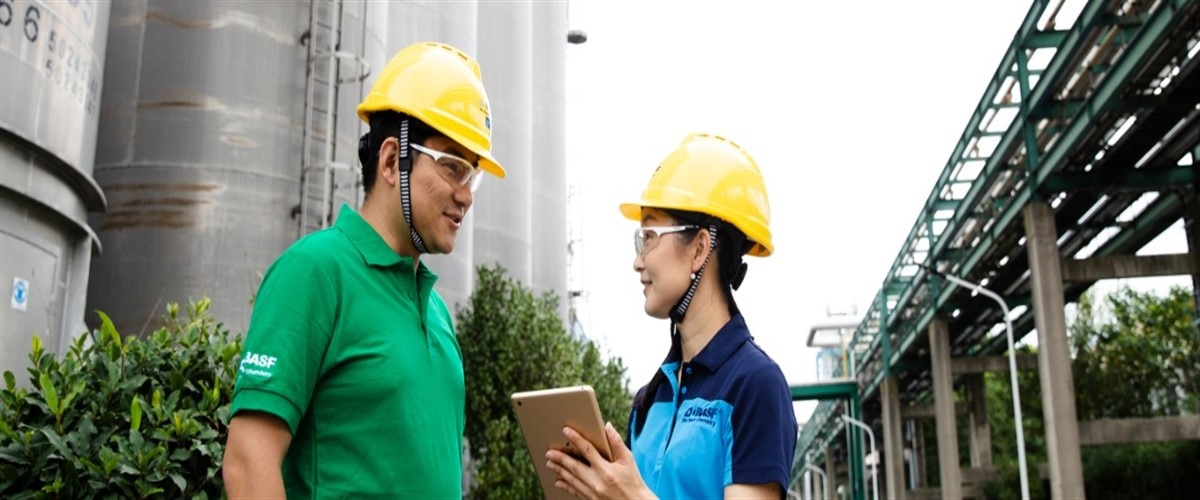 You can be part of an inclusive team of diverse talent and character. In this diversity lies our greatest strength.

Description

Create Your Own Chemistry: What We Offer You

At BASF, we create chemistry through the power of connected minds. By balancing economic success with environmental protection and social responsibility, we are building a more sustainable future through chemistry. As the world's leading chemical company, we help our customers in nearly every industry meet the current and future needs of society through science and innovation. We provide a fulfilling work environment with a strong emphasis on the physical and psychological safety of our employees and the communities we operate in. We are always working to form the best team with an emphasis on diversity, equity and inclusion and through lifelong learning and development. We are constantly striving to become an even better place to work. BASF Canada has been proudly recognized as one of Canada's & GTA's Best 100 Employers in 2022 and for many consecutive years. We have also been recognized as Canada's Safest Employer in Chemical Manufacturing for several consecutive years, in addition to receiving a Bronze medal for providing a Psychologically Safe workplace. Most recently, we were thrilled to be recognized as a Forbes 2022 Canada's Best Employers for Diversity. We invite you to join our best team on our journey to create solutions for a sustainable future! Seeds Processing Supervisor II LETH (2203690) – Lethbridge, AB Where the Chemistry Happens… This position is directly accountable to the Seed Processing Managers of the Lethbridge Seed Processing Facility for supervising and organizing the activities of the Seasonal Cleaning and Packing Team Leads and their Seasonal Teams in the processing (cleaning) of hybrid canola seed for the InVigor market. The incumbent will work with the Processing Plant Manager to act as a backup position to the other Area Supervisors & Area Coordinators to cover short-term absences. Day-to-Day during the canola processing season, the incumbent will predominantly lead a cleaning shift team and will also rotate through the various cleaning shifts as required to ensure that key cleaning elements, critical protocols and QMS expectations are in place on all canola cleaning process team Formula for Success: You Will…
Leveraging the information available from the Seed Planners and with guidance from the Seed Processing Manager, the Seed Processing Supervisor will establish the Site production schedule and consequent crewing schedule.
Utilizing the Work Order system, the Seed Processing Supervisor will ensure equipment and maintenance issues are communicated to Reliability Supervisor. The Seed Processing Supervisor will ensure that published performance information flows to the Planners in a timely fashion and accuracy and integrity are maintained.
Coordinate the contract and seasonal employees (Operators). Ensure that they are properly oriented and trained to be able to complete work efficiently adhering to all protocols and standards within the facility.
Analyze the usage of employees, resources and expense budget to select the best way to meet production goals, consult with shift Process Team Leads and advise the Process Managers of recommended actions.
Supervise all seed cleaning processing activities in the facility by utilizing Process Team Leads and Operators on the various shifts. Ensure that production goals will be met, and that all activities are completed as established protocols mandate.
Provide coaching and support to the Process Team Leads and Operators as well as provide feedback on performance to the Cleaning Plant Manager. Ensure effective training and mentoring is provided to Operators and Team Leads, and that competencies are documented.
Monitor the progress of all production processes to make sure that production goals are met, and process schedules is adhered to. Have flexibility to develop plans in case problems arise.
Work with yard team members to manage seed movement in bin farm and utilize bin space and inventory effectively throughout cleaning and summer season. Ensure all domestic and foreign seed is positioned effectively for blending and treating. Observation of master bin map, estimations of daily production for a 24hr – 120hr lead time and all outbound seed for shipments for the various destinations.
Assist in the maintenance and management of the facility's Health and Safety program consistent with company and legislative requirements and provide feedback on performance to the Process Managers. Ensure safe operating procedures are always adhered to throughout the Processing Department.
Remain current to the latest Processing schedules as published by the Logistics Planners. With guidance from the Processing Managers, develop shift schedules and crewing plans to execute to schedule needs.
Work closely with the Reliability Supervisor in utilizing Work Order management technology to assist in maintaining all equipment in Cleaning to meet scheduling requirements.
Qualifications
Ingredients for Success: What We Look for in You…
Education
Diploma in Certified Engineering Technology, in Business Management, in Journeyman Instrument Technician or equivalent. Education related to seed certification, seed cleaning, seed treating & packaging would also be beneficial.
Certification as an Operator and Grader by CFIA.
Forklift Operator License
Experience
Minimum of 3 years of leadership experience in a production facility.
Experience with data entry, data management, and data analyzing. SAP software knowledge and Microsoft Office 2010 experience would be an asset.
Knowledge/Skills
Ability to identify root causes of process and employee shortfalls and be capable of developing effective solutions.
Strong coaching skills relevant to supervising within a team environment including the ability to motivate and coordinate seasonal staff and to ensure the ongoing performance of seed processing activities.
Ability to work multiple shift schedules and overtime hours to ensure processes are maintained to meet schedules. Some weekend work is required.
Ability to use time management effectively. Capability and flexibility to manage a team in a quickly evolving and ever changing business environment.
Excellent problem solving capability.
Create Your Own Chemistry: What We Offer You Adding value to our customers begins with adding value to you. You@BASF is the suite of benefits, perks, programs and unique opportunities we offer to support you – the whole you – in all stages of your life and career. With you@BASF, you create your own chemistry. The total rewards that you receive as a BASF employee go way beyond a paycheck. From competitive health and insurance plans to robust retirement benefits that include company-matching contributions, to making sure you never stop learning, we believe investing in you is investing in our success. Working for a large, global organization, you'll have a chance to grow professionally and personally, expand your network and build a rewarding and dynamic career. We also provide engaging learning and development opportunities to help you make the most of your talents and your role. Inclusion and Equal Opportunity Employment BASF is dedicated to creating a diverse and inclusive workplace where our employees can be their authentic selves. We are an equal opportunity employer and all qualified applicants will receive consideration for employment without regard to race, age, citizenship, place of origin, ethnic origin, colour, religion/creed, sex/pregnancy, marital status, family status, disability status, sexual orientation, gender identity or expression, or any other characteristic protected by law. We seek to make our recruitment process accessible for applicants with disabilities. If you require accommodations or support throughout the recruitment process, please contact ta-canada@basf.com with the subject line "Recruitment Accommodation Request". Privacy Statement BASF takes security & data privacy very seriously. Will we never request personal or financial information of any kind via e-mail, private text message or direct message on any social media platform or job board. Furthermore, we will never offer a remote position and send a candidate a cheque for equipment or request any type of payment during the job application process. If you have experienced any of the above, please contact myhr@basf.com to report fraud.
A unique total offer: you@BASF
At BASF you get more than just compensation. Our total offer includes a wide range of elements you need to be your best in every stage of your life. That's what we call you@BASF. Click here to learn more.
A unique total offer: you@BASF
At BASF you get more than just compensation. Our total offer includes a wide range of elements you need to be your best in every stage of your life. That's what we call you@BASF. Click here to learn more.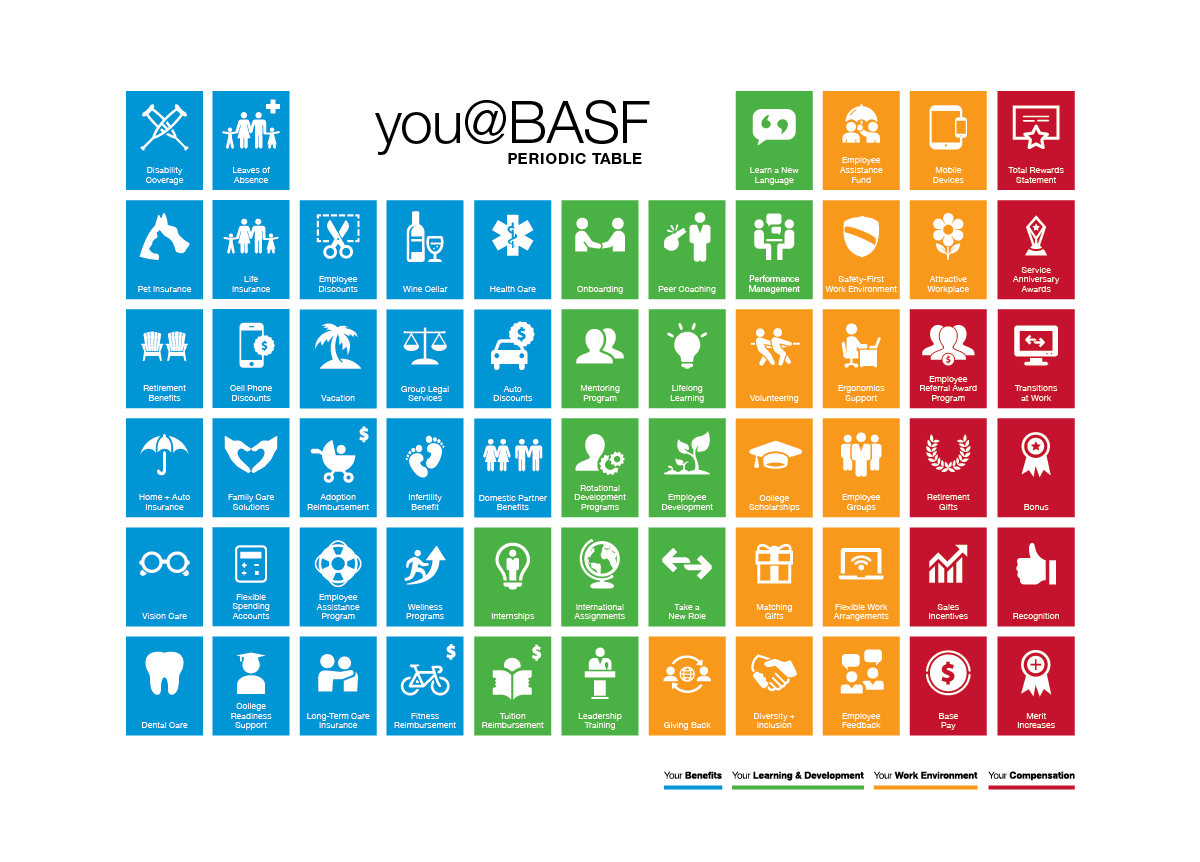 At BASF, we believe that people are the key to our long-term success and that talent is in everyone.
We thrive on giving you the support you need to be your best and fulfil personal ambitions…that's how we create chemistry. #belongatBASF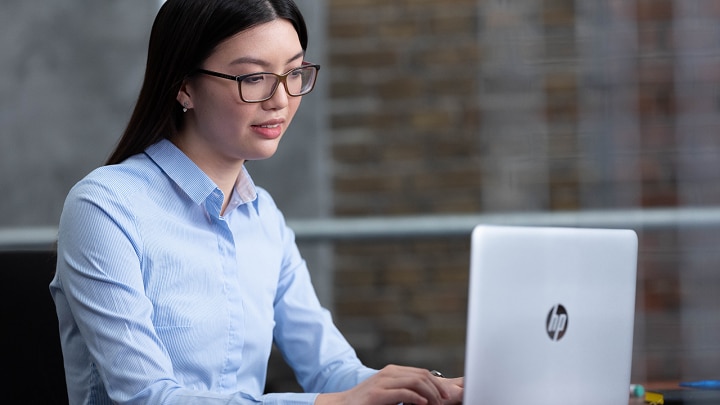 Your application
Here you find anything you need to know about your application and the application process.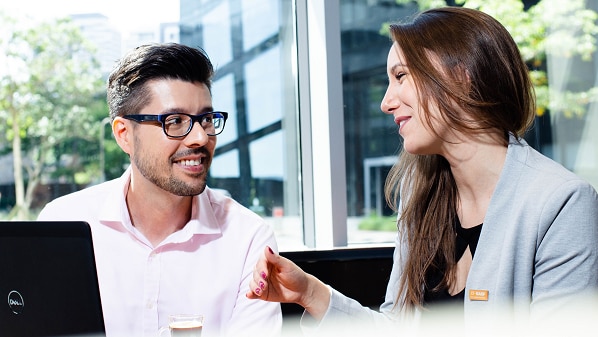 Contact us
You have questions about your application or on how to apply in Europe? The BASF Talent Acquisition Europe team is glad to assist you.
Please note that we do not return paper applications including folders. Please submit copies only and no original documents.
Lethbridge, AB, CA, T1J 0P6
PROD - Production, Maintenance & Technicians