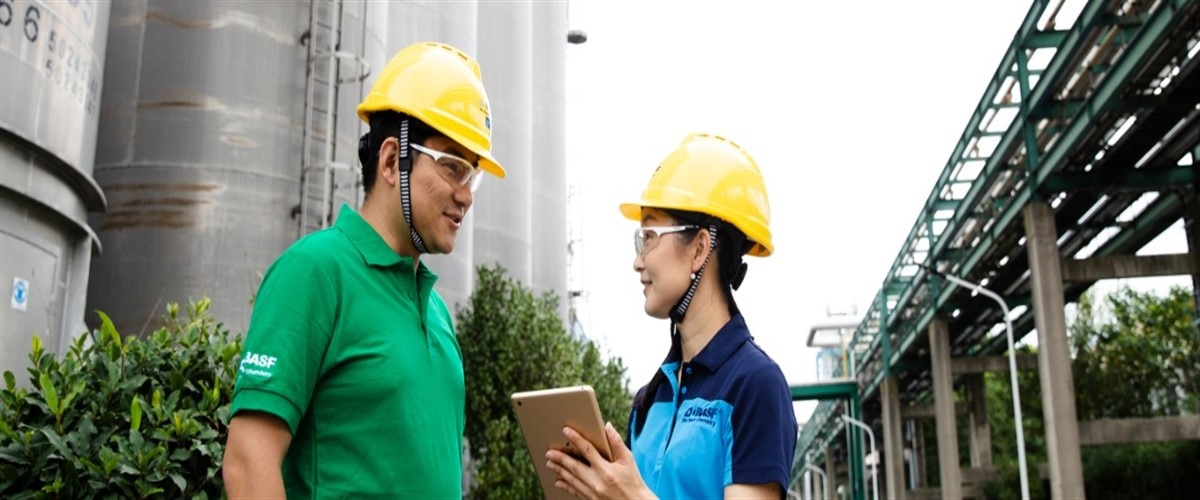 Production Team Lead (Elyria, OH)
We are an equal opportunity employer and all qualified applicants will receive consideration for employment without regard to race, age, citizenship, color, religion, sex, marital status, national origin, disability status, gender identity or expression, protected veteran status, or any other characteristic protected by law.

Description

At BASF, we create chemistry through the power of connected minds. By balancing economic success with environmental protection and social responsibility, we are building a more sustainable future through chemistry. As the world's leading chemical company, we help our customers in nearly every industry meet the current and future needs of society through science and innovation.


We provide a challenging and rewarding work environment with a strong emphasis on process safety, as well as the safety of our employees and the communities we operate in and are always working to form the best team—especially from within, through an emphasis on lifelong learning and development.
And we are constantly striving to become an even better place to work. BASF has been recognized by Forbes Magazine as one of America's Best Employers in 2019. Come join us on our journey to create solutions for a sustainable future!
Production Team Leader (2000553) – Elyria, OH Where the Chemistry Happens We are seeking a professional like you to support off shift responsibilities and the direct supervision of the production team employees, with an emphasis on training, EHS performance, and maintenance/engineering coordination. This role will also be responsible for coordinating with site services; including maintenance and contracted services.
Hours for this role are Monday–Friday (3–11PM); alternate schedules as business conditions dictate.

Qualifications - BASF recognizes institutions of Higher Education which are accredited by the Council for Higher Education Accreditation or equivalent

Formula for Success
Leveraging your education in engineering or trades (preferably in a technical field/Engineering) and your operational/maintenance experience in a manufacturing environment, you will assist in providing overall coordination of maintenance and operations notifications/work orders including creation, prioritization, release, review of plan, and closure including WO review and recommendation of future actions.
Your previous supervisory experience (preferably in a union environment) will be a valued asset as you have direct supervisory responsibility for a production team on off-shift, providing technical guidance and information as to the production schedule and daily work requirements of the Battery Plant operators. You will also provide off-shift direction to operators and contractors to maintain safe and efficient operation of processes.
Your solid understanding of environmental, safety, and health policies and procedures and your strong commitment to safe work practices will be evident as you ensure compliance with all safety rules and procedures and timely completion of all AIMS reports. You will also use these abilities to support the Exposure Reduction Process efforts and promote safe work behaviors.
Your strong analytical thinking and problem-solving skills will aid you as you will be responsible for approvals to and driving the effective use of the Management of Change System (MOC) and Accident and Incident Management System (AIMS).
Your strong understanding of maintenance work processes, planning, and technical repair practices will be essential as you assure, audit, and promote the quality of JSA, Safe Work Permit, and safe operations and maintenance procedures for job plans. This includes coordinating contractor work within Battery Plant.
As a subject matter expert, you will develop and administer operator training modules, assuring the effective delivery of operator training including for maintenance tasks. You will also assist and train operators in accurate troubleshooting and monitoring technical repair job scope.
As required, you will plan, estimate, and prepare maintenance jobs including staging parts and kitting for scheduled jobs. Kits jobs in preparation for day shift.
Successfully engaging inside and outside the organization, you will function as coordinator with site maintenance and outside contractors to ensure off shift work related to the production facilities is accomplished correctly, promptly, and in the most cost-effective manner.
Using your strong computer skills including experience using SAP and Microsoft Excel and Word, you will assist in approval and prioritization of maintenance work notifications in SAP to ensure that maintenance is properly directed toward the goals of plant reliability and availability in a cost effective and productive manner.
Utilizing your proven experience in troubleshooting, root cause failure analysis, and maintenance systems, you will participate in reliability activities within the Battery Plant including RCFA, Bad Actor Program, Criticality Analyses, and FMEAs.

Leadership Expectations: As a leader at BASF, you will play a key role in creating value for the company through people. Our top candidate will be expected to enable greater personal success among our employees through quality people development, coaching, and performance management. Leaders at BASF are role models to help employees develop the competencies needed to implement BASF's strategy. Our expectation is that leaders will coach and develop team members to reach their full potential, and support relevant development assignments, opportunities and moves while motivating and challenging employees to drive high performance. Our leaders must be committed to "hiring the best" internally and externally at the same time they are creating an inclusive environment which embraces and derives value from diversity. Finally, a leader at BASF must establish and support our safety culture in which all accidents are preventable.
Create Your Own Chemistry: What We Offer You
Adding value to our customers begins with adding value to you. You@BASF is the suite of benefits, perks, programs and unique opportunities we offer to support you—the whole you—in all stages of your life and career. With you@BASF, you create your own chemistry.
The total rewards that you receive as a BASF employee go way beyond a paycheck. From competitive health and insurance plans, to robust retirement benefits that include company-matching contributions, to making sure you never stop learning, we believe investing in you is investing in our success. Working for a large, global organization, you'll have a chance to grow professionally and personally, expand your network and build a rewarding and dynamic career.
BASF provides interesting and challenging learning and development opportunities to help you make the most of your talents and your job.
A unique total offer: you@BASF
At BASF you get more than just compensation. Our total offer includes a wide range of elements you need to be your best in every stage of your life. That's what we call you@BASF. Click here to learn more.
A unique total offer: you@BASF
At BASF you get more than just compensation. Our total offer includes a wide range of elements you need to be your best in every stage of your life. That's what we call you@BASF. Click here to learn more.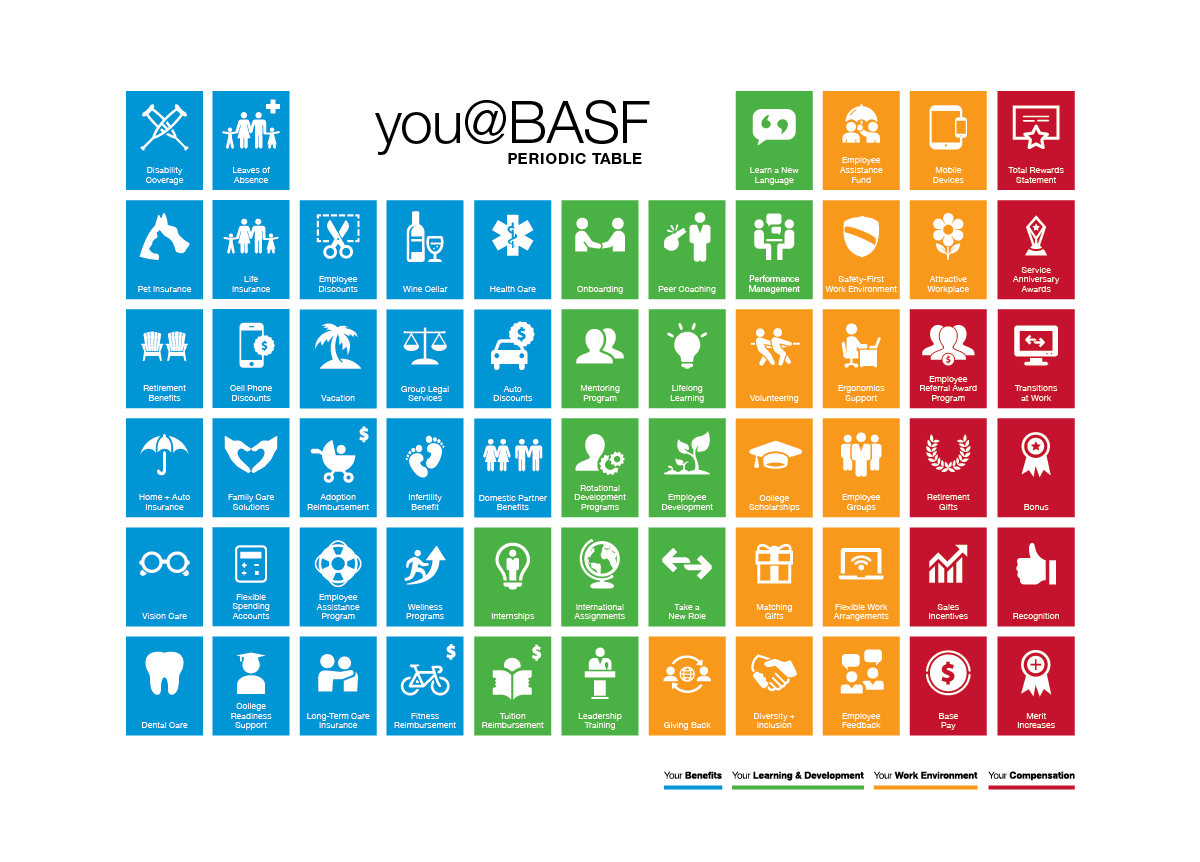 At BASF, we believe that people are the key to our long-term success and that talent is in everyone.
We thrive on giving you the support you need to be your best and fulfil personal ambitions…that's how we create chemistry. #belongatBASF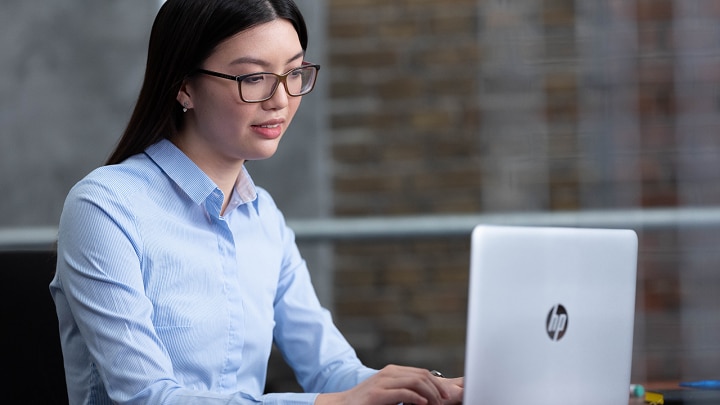 Your application
Here you find anything you need to know about your application and the application process.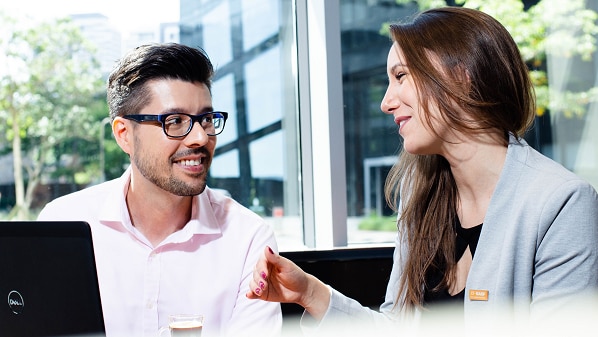 Contact us
You have questions about your application or on how to apply in Europe? The BASF Talent Acquisition Europe team is glad to assist you.
Please note that we do not return paper applications including folders. Please submit copies only and no original documents.
PROD - Production, Maintenance & Technicians

Nearest Major Market: Cleveland
Nearest Secondary Market: Akron