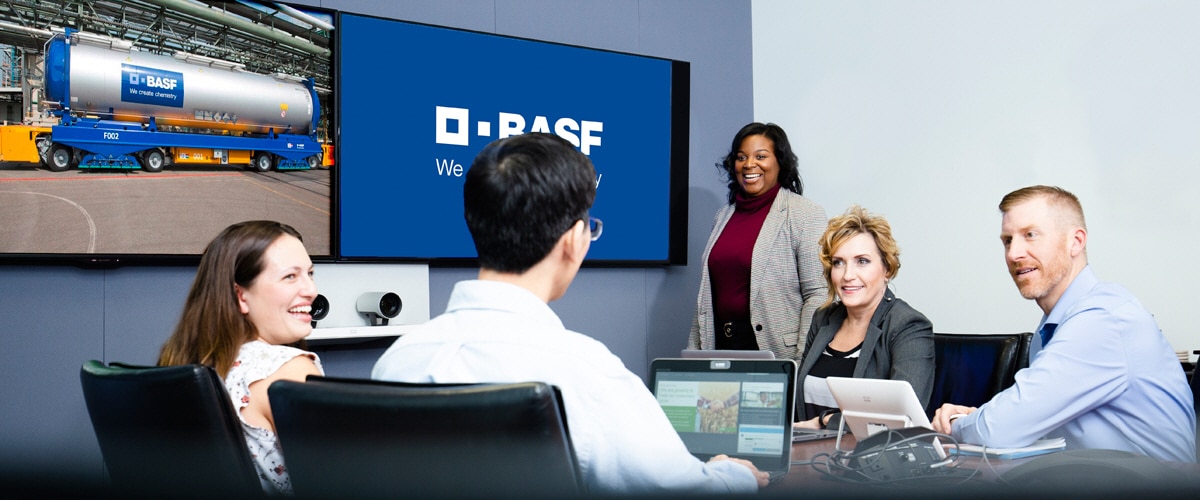 Agricultural Solutions Brand Manager - Calgary
You can be part of an inclusive team of diverse talent and character. In this diversity lies our greatest strength.

Description

Create Your Own Chemistry: What We Offer You

At BASF, we create chemistry through the power of connected minds. By balancing economic success with environmental protection and social responsibility, we are building a more sustainable future through chemistry. As the world's leading chemical company, we help our customers in nearly every industry meet the current and future needs of society through science and innovation. We provide a fulfilling work environment with a strong emphasis on the physical and psychological safety of our employees and the communities we operate in. We are always working to form the best team with an emphasis on diversity, equity and inclusion and through lifelong learning and development. We are constantly striving to become an even better place to work. BASF Canada has been proudly recognized as one of Canada's & GTA's Best 100 Employers in 2022 and for many consecutive years. We have also been recognized as Canada's Safest Employer in Chemical Manufacturing for several consecutive years, in addition to receiving a Bronze medal for providing a Psychologically Safe workplace. Most recently, we were thrilled to be recognized as a Forbes 2022 Canada's Best Employers for Diversity. We invite you to join our best team on our journey to create solutions for a sustainable future! Agricultural Solutions Brand Manager (2300068) - Calgary Where the Chemistry Happens… As the Agricultural Solutions Brand Manager you will focus on developing and managing the marketing strategy for your respective markets that result in optimized profitability for BASF. The position assumes leadership and accountability for the brand strategy within various crops and segments, ensuring the annual budget is achieved. You will also be responsible for life cycle management (long range plan and post patent strategies), as well as contributing to non-portfolio issues like incentive programming and overall market strategies. Formula for Success: You Will…
Manage profitability of your respective portfolios through market mix, lifecycle management and careful management of MTF forecasts for this portfolio.
Act as key marketing contributor within the Molecule Team to provide leadership and direction to Field.
Provide leadership to market incentive program development and coordinate account customer strategies with portfolio strategies.
Understand and be informed regarding competitor activities – current and future that shape strategy.
Interact with BASF global marketing groups to generate support and provide project justification as appropriate to meet long range market objectives and support current and future product offers.
Coordinate and manage relationships with alliance organizations essential to achieving brand objectives.
Qualifications
Ingredients for Success: What We Look for in You…
BSc in Business/Marketing or Agriculture.
Minimum 5 years in sales and / or a marketing-support role, preferably within the agricultural industry.
Sound understanding of marketing, sales and customer relationship management.
An understanding of growers, distributors and agronomy for the crop protection industry.
Must possess strong analytical and critical thinking skills as well as a proven record of achieving goals.
Strong interpersonal skills including listening, presenting, writing, team work and the ability to lead a team.
Proficient with Microsoft Office.
Ability to travel across Canada
Create Your Own Chemistry: What We Offer You Adding value to our customers begins with adding value to you. You@BASF is the suite of benefits, perks, programs and unique opportunities we offer to support you – the whole you – in all stages of your life and career. With you@BASF, you create your own chemistry. The total rewards that you receive as a BASF employee go way beyond a paycheck. From competitive health and insurance plans to robust retirement benefits that include company-matching contributions, to making sure you never stop learning, we believe investing in you is investing in our success. Working for a large, global organization, you'll have a chance to grow professionally and personally, expand your network and build a rewarding and dynamic career. We also provide engaging learning and development opportunities to help you make the most of your talents and your role. Inclusion and Equal Opportunity Employment BASF is dedicated to creating a diverse and inclusive workplace where our employees can be their authentic selves. We are an equal opportunity employer and all qualified applicants will receive consideration for employment without regard to race, age, citizenship, place of origin, ethnic origin, colour, religion/creed, sex/pregnancy, marital status, family status, disability status, sexual orientation, gender identity or expression, or any other characteristic protected by law. We seek to make our recruitment process accessible for applicants with disabilities. If you require accommodations or support throughout the recruitment process, please contact ta-canada@basf.com with the subject line "Recruitment Accommodation Request". Privacy Statement BASF takes security & data privacy very seriously. Will we never request personal or financial information of any kind via e-mail, private text message or direct message on any social media platform or job board. Furthermore, we will never offer a remote position and send a candidate a cheque for equipment or request any type of payment during the job application process. If you have experienced any of the above, please contact myhr@basf.com to report fraud.
A unique total offer: you@BASF
At BASF you get more than just compensation. Our total offer includes a wide range of elements you need to be your best in every stage of your life. That's what we call you@BASF. Click here to learn more.
A unique total offer: you@BASF
At BASF you get more than just compensation. Our total offer includes a wide range of elements you need to be your best in every stage of your life. That's what we call you@BASF. Click here to learn more.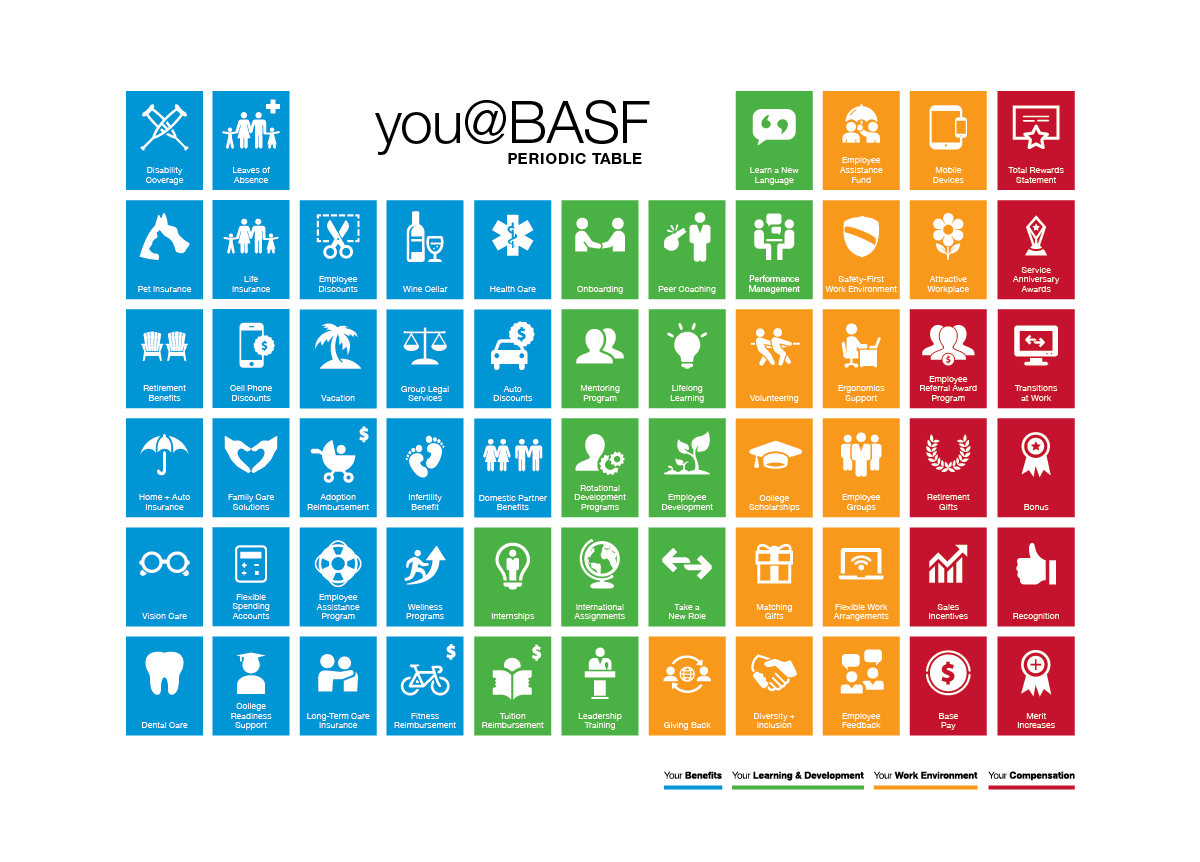 At BASF, we believe that people are the key to our long-term success and that talent is in everyone.
We thrive on giving you the support you need to be your best and fulfil personal ambitions…that's how we create chemistry. #belongatBASF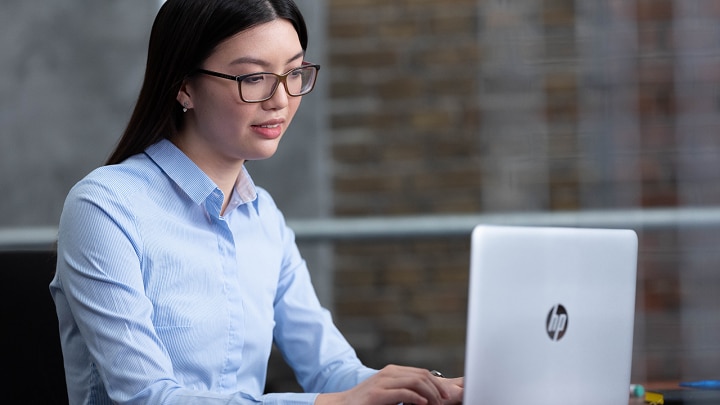 Your application
Here you find anything you need to know about your application and the application process.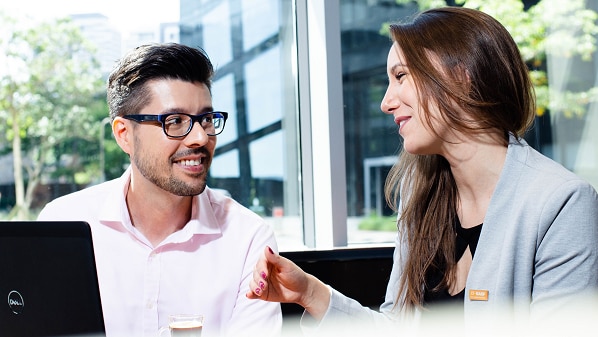 Contact us
You have questions about your application or on how to apply in Europe? The BASF Talent Acquisition Europe team is glad to assist you.
Please note that we do not return paper applications including folders. Please submit copies only and no original documents.