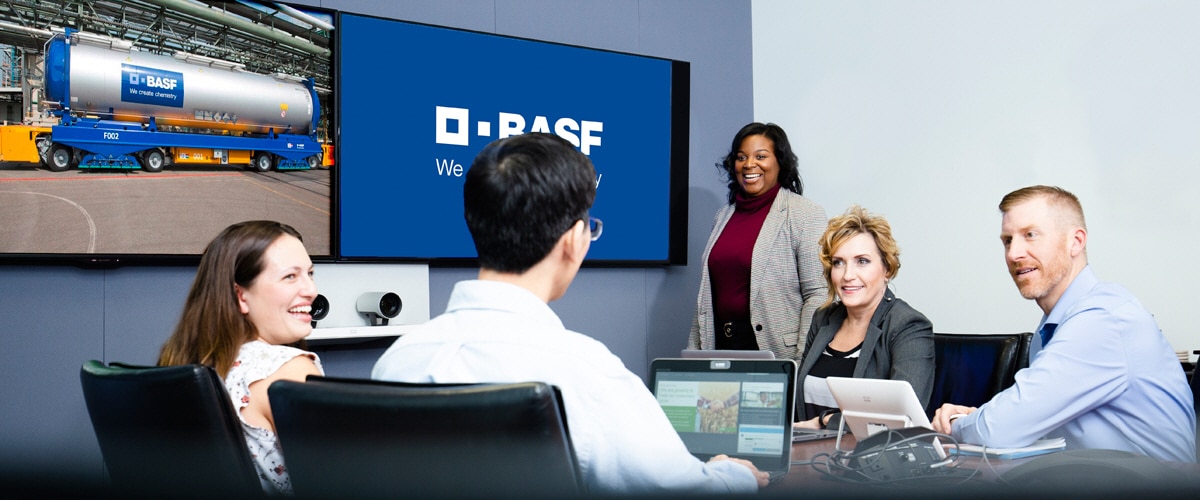 Area Sales Manager - Iowa (remote)
We are an equal opportunity employer and all qualified applicants will receive consideration for employment without regard to race, age, citizenship, color, religion, sex, marital status, national origin, disability status, gender identity or expression, protected veteran status, or any other characteristic protected by law.

Description

At BASF, we create chemistry through the power of connected minds. By balancing economic success with environmental protection and social responsibility, we are building a more sustainable future through chemistry. As the world's leading chemical company, we help our customers in nearly every industry meet the current and future needs of society through science and innovation. We achieve this through our commitment to continuous improvement and operational excellence, which gives us the opportunity to set and deliver on ambitious, long-term goals.

We provide a challenging and rewarding work environment with a strong emphasis on process safety, as well as the safety of our employees and the communities we operate in, and are always working to form the best team—especially from within, through an emphasis on lifelong learning and development. This allows for our employees to innovate and generate new ideas, put them into action, and gain insights from them to further advance our collective expertise. And we are constantly striving to become an even better place to work. BASF has been recognized by Forbes Magazine in 2021 as one of America's Best Large Employers. We strongly support the spirit of collaboration through effectively involving team members and colleagues from other relevant units when developing and executing strategies and projects. Come join us on our journey to create solutions for a sustainable future! Area Sales Manager (2101554) – Iowa region (Remote) As an Area Sales Manager, you will be responsible for managing a team of Ag Solutions Advisors charged with driving accelerated sales growth of the portfolio of BASF seed, crop protection and seed treatment solutions to assigned growers. The team will be responsible for developing, cultivating and maintaining business relationships with top growers and working effectively with retail partners. In addition, the team will be accountable for managing the seed business at Retail. You must reside in the Iowa territory or be willing to relocate to the desired geography. Travel for this role is anticipated to be overnight/weekly up to 50%.

Qualifications - BASF recognizes institutions of Higher Education which are accredited by the Council for Higher Education Accreditation or equivalent

Formula for Success
Leveraging your Bachelor degree (MS/MBA is a plus) and 10+ years overall experience, you will ensure Ag Solutions Advisors promote crop protection, seed and seed treatment solutions within the assigned area by calling on growers to communicate the value of BASF products, focusing on the benefits of using BASF products and services, in accordance with established policy of the company. Relying on your extensive years selling/sales management within an Agricultural related field; i.e.: seed, chemical, equipment or crop consulting, you will develop and implement your regional seed sales plan. Your history of success in achieving goals, identifying & overcoming obstacles, and a solutions first mindset will be essential as you oversee the development of a plan for the area that will achieve seed, crop protection and seed treatment sales at key growers and seed sales at Retail. As part of this plan, you will monitor progress, make adjustments as necessary and provide sales forecast for seed, crop protection and seed treatment with assigned Growers and for seed with assigned Retailers. Your strong interpersonal and communication skills and the ability to develop strong, successful business relationships will serve you well as you align with Key customers in your geography as an additional point of influence at the grower / retail level – having a direct relationship with top 20 influencers / customers in your geography. You will also align with your DM counterpart in planning and development of a geographic sales plan / approach for Distribution, Retail and Grower engagement and Segmentation. Demonstrating a track record of excellent leadership, people, and interaction skills, as well as demonstrated good judgment, you will motivate, coach and recruit the best team to achieve the maximum ROI opportunity & professional development of the assigned team. You will lead the team through effective partnerships with tech service, area sales teams, retailers and channel partners to be the growers' innovation product expert. Collaborating with the Ag Solutions Advisor Team, Marketing, Sales, and Technical Service personnel, you will formulate an appropriate business plan to maximize sales at the most effective cost for resources employed. Working with a strong customer focus, you will develop a value-based sales strategy for the assigned team of Ag Solutions Advisors to assist each customer based on their unique needs, interests and business goals and objectives resulting in a customized solution. Representing your area of responsibility, you will develop business strategies and tactics that meet the needs of targeted growers, including developing short and long-term action plans to anticipate and respond to market dynamics. Your ability to manage time and resources effectively to achieve goals will be critical as you actively monitor and report on competitive actions & promotions and identify solutions to overcome competitive actions. Your excellent computer skills, with proficiency in Word, Excel and PowerPoint, will enable you to provide seed-related communication to the districts (e.g., pricing, programs, supply updates, inventory management, seed calendar). Your unwavering commitment to workplace safety will be evident as you operate and promote the behaviors of working in a safe working environment.
Leadership Expectations: As a leader at BASF, you will play a key role in creating value for the company through people. Our top candidate will be expected to enable greater personal success among our employees through quality people development, coaching, and performance management. Leaders at BASF are role models to help employees develop the competencies needed to implement BASF's strategy. Our expectation is that leaders will coach and develop team members to reach their full potential, and support relevant development assignments, opportunities and moves while motivating and challenging employees to drive high performance. Our leaders must be committed to "hiring the best" internally and externally at the same time they are creating an inclusive environment which embraces and derives value from diversity. Finally, a leader at BASF must establish and support our safety culture in which all accidents are preventable. Create Your Own Chemistry: What We Offer You Adding value to our customers begins with adding value to you. You@BASF is the suite of benefits, perks, programs and unique opportunities we offer to support you—the whole you—in all stages of your life and career. With you@BASF, you create your own chemistry. The total rewards that you receive as a BASF employee go way beyond a paycheck. From competitive health and insurance plans, to robust retirement benefits that include company-matching contributions, to making sure you never stop learning, we believe investing in you is investing in our success. Working for a large, global organization, you'll have a chance to grow professionally and personally, expand your network and build a rewarding and dynamic career. BASF provides interesting and challenging learning and development opportunities to help you make the most of your talents and your job. For further information on BASF Agricultural Solutions, please select: https://vimeo.com/463820820/53a6edd18b
A unique total offer: you@BASF
At BASF you get more than just compensation. Our total offer includes a wide range of elements you need to be your best in every stage of your life. That's what we call you@BASF. Click here to learn more.
A unique total offer: you@BASF
At BASF you get more than just compensation. Our total offer includes a wide range of elements you need to be your best in every stage of your life. That's what we call you@BASF. Click here to learn more.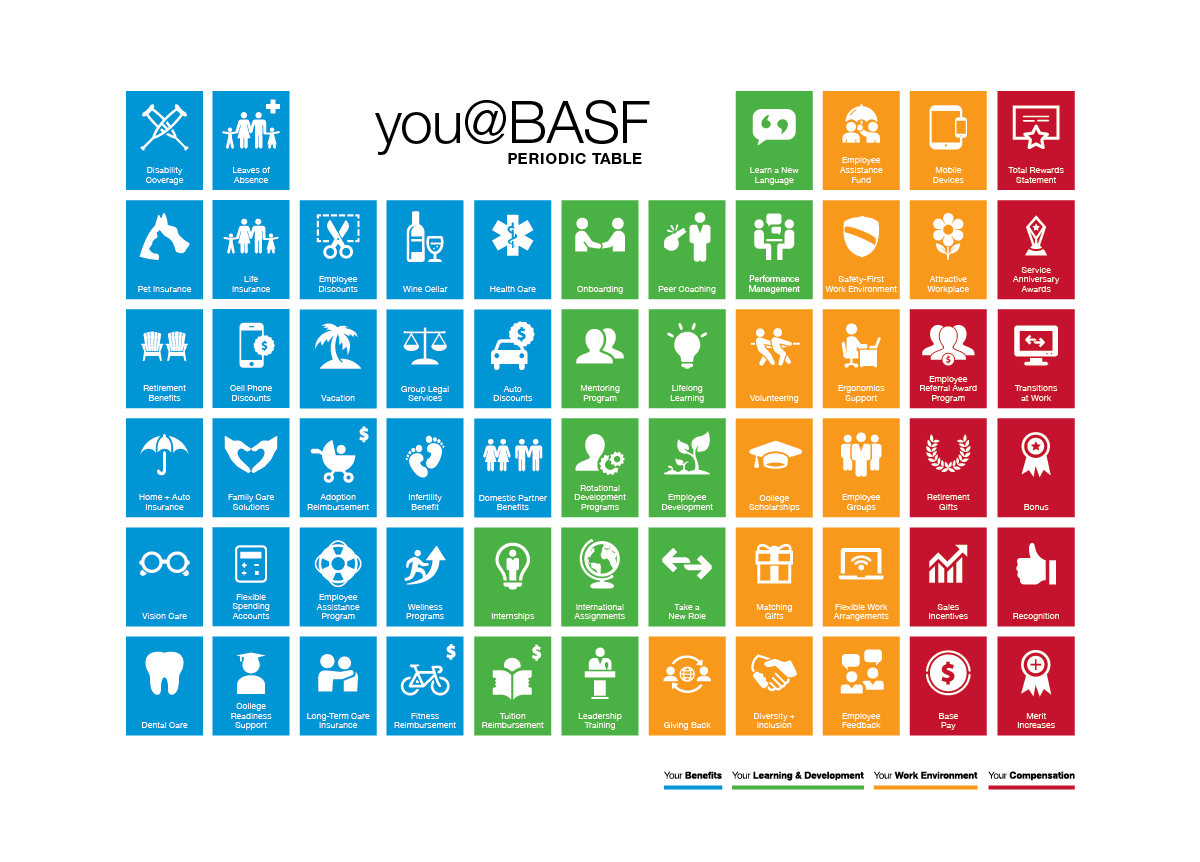 At BASF, we believe that people are the key to our long-term success and that talent is in everyone.
We thrive on giving you the support you need to be your best and fulfil personal ambitions…that's how we create chemistry. #belongatBASF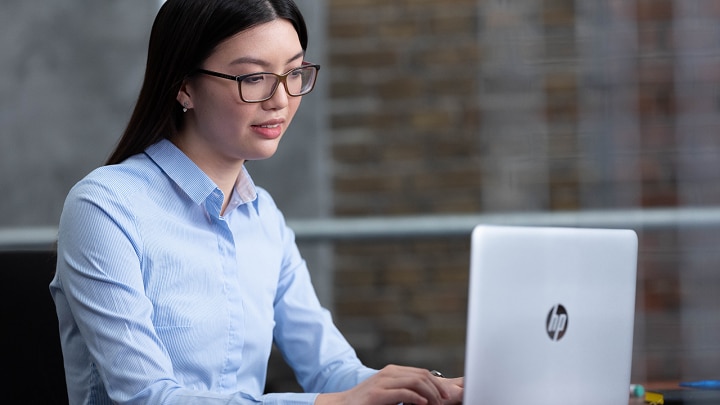 Your application
Here you find anything you need to know about your application and the application process.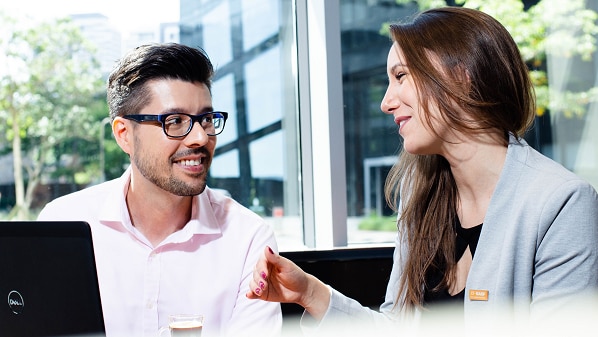 Contact us
You have questions about your application or on how to apply in Europe? The BASF Talent Acquisition Europe team is glad to assist you.
Please note that we do not return paper applications including folders. Please submit copies only and no original documents.