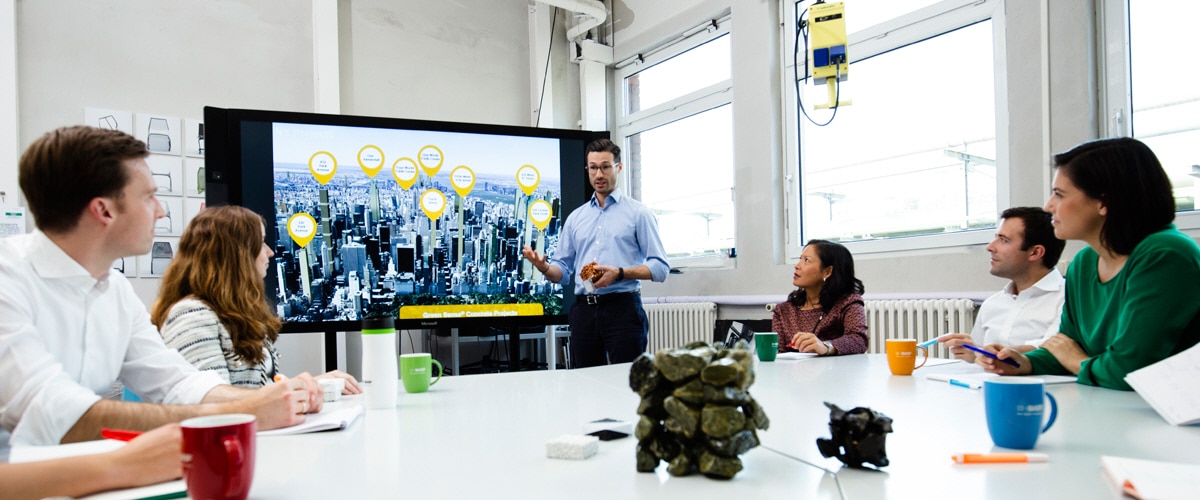 2021 Summer Hire Opportunities
We are an equal opportunity employer and all qualified applicants will receive consideration for employment without regard to race, age, citizenship, color, religion, sex, marital status, national origin, disability status, gender identity or expression, protected veteran status, or any other characteristic protected by law.

Description

2021 Summer Hire Opportunities

Position Locations: Nationwide. Summer Hire positions will be available across the country in locations such as New Jersey, Michigan, Texas, Louisiana, Alabama, Georgia, North Carolina, South Carolina, Ohio, New York, Iowa, California, Minnesota, Tennessee, Pennsylvania, Missouri, Illinois. At BASF, we create chemistry through the power of connected minds. By balancing economic success with environmental protection and social responsibility, we are building a more sustainable future through chemistry. As the world's leading chemical company, we help our customers in nearly every industry meet the current and future needs of society through science and innovation. We are seeking highly motivated, mobile-minded, students ready to take their careers to the next level. Our summer hire program provides great hands-on experience within your field of expertise. Explore your sense of adventure. Build your professional network. Engage your passion for challenge. Apply for the BASF Summer Hire Program. Program Summary We offer students the opportunity to spend a summer working at a North American BASF site within the U.S. Summer Hires will participate in various projects which will provide the opportunity to further develop both technical and professional skills. These practical and meaningful assignments will give an opportunity to apply what they've learned in school. The locations for the assignments can be anywhere in the US. There are many sites that are seeking summer hires for the summer. Assignment duration will range from 10-15 weeks. Students will be hired and employed through a third-party contracting agency. Opportunities are based on business need at our sites. What can the Summer Hire Program do for you?
The opportunity to join our Talent Pipeline for consideration of future opportunities within the organization
Develop technical expertise
Possible project areas include, but are not limited to: Candidate resumes will be presented to hiring managers based on requirements of the assignments being a match and fit based on experience. Applications can be considered for multiple opportunities now through April 30, 2021. If you are selected the hiring manager will contact you about their summer employment opportunity directly.

Qualifications - BASF recognizes institutions of Higher Education which are accredited by the Council for Higher Education Accreditation or equivalent

Basic Qualifications
Currently enrolled in a bachelor's or master's level program (and graduating after August 2021)
Demonstrate academic achievement (Minimum GPA 3.00)
Excellent communication skills
Ability to collaborate with others
Outstanding work ethic
Agility/Leadership Potential
Active Participation in extracurricular activities and on-campus organizations
Authorization to work in the US without restrictions
Create Your Own Chemistry: What We Offer You Adding value to our customers begins with adding value to you. You@BASF is the suite of benefits, perks, programs and unique opportunities we offer to support you—the whole you—in all stages of your life and career. With you@BASF, you create your own chemistry. The total rewards that you receive as a BASF employee go way beyond a paycheck. From competitive health and insurance plans, to robust retirement benefits that include company-matching contributions, to making sure you never stop learning, we believe investing in you is investing in our success. Working for a large, global organization, you'll have a chance to grow professionally and personally, expand your network and build a rewarding and dynamic career. BASF provides interesting and challenging learning and development opportunities to help you make the most of your talents and your job.
A unique total offer: you@BASF
At BASF you get more than just compensation. Our total offer includes a wide range of elements you need to be your best in every stage of your life. That's what we call you@BASF. Click here to learn more.
A unique total offer: you@BASF
At BASF you get more than just compensation. Our total offer includes a wide range of elements you need to be your best in every stage of your life. That's what we call you@BASF. Click here to learn more.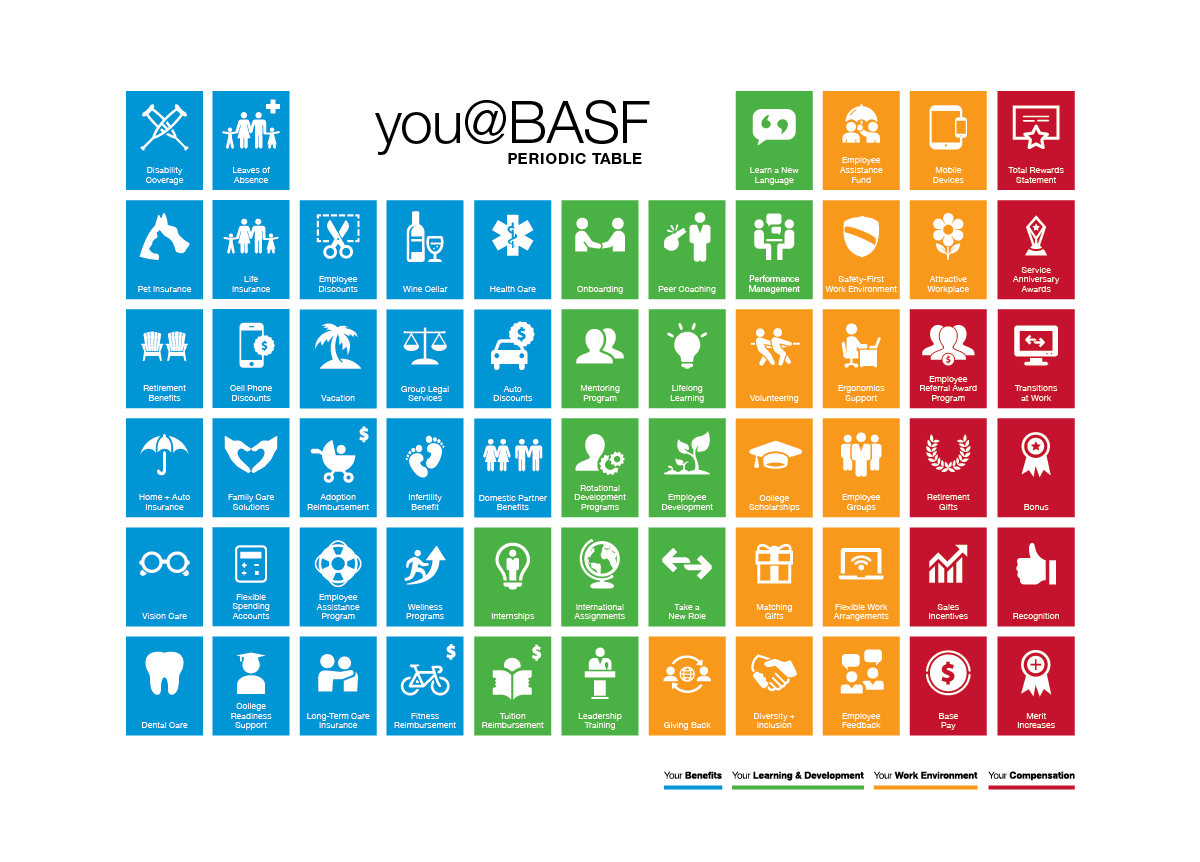 At BASF, we believe that people are the key to our long-term success and that talent is in everyone.
We thrive on giving you the support you need to be your best and fulfil personal ambitions…that's how we create chemistry. #belongatBASF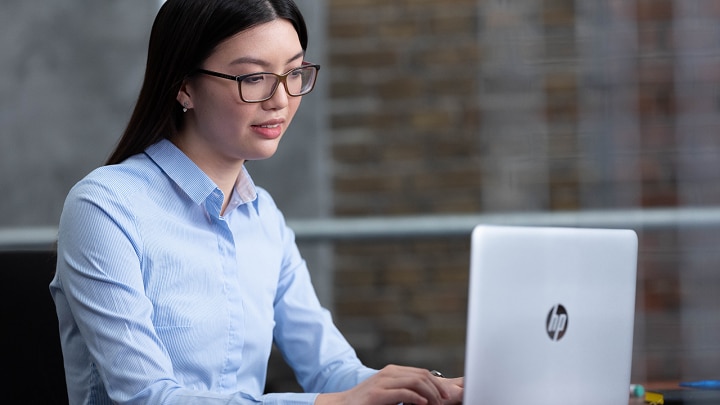 Your application
Here you find anything you need to know about your application and the application process.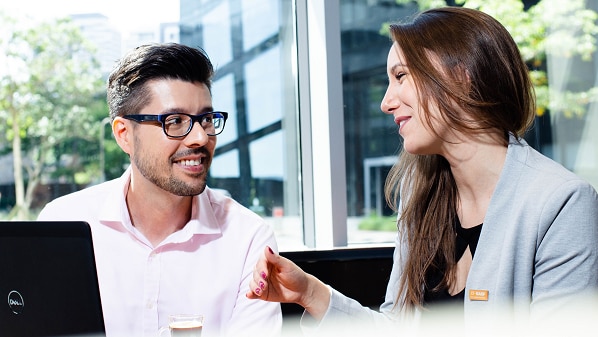 Contact us
You have questions about your application or on how to apply in Europe? The BASF Talent Acquisition Europe team is glad to assist you.
Please note that we do not return paper applications including folders. Please submit copies only and no original documents.