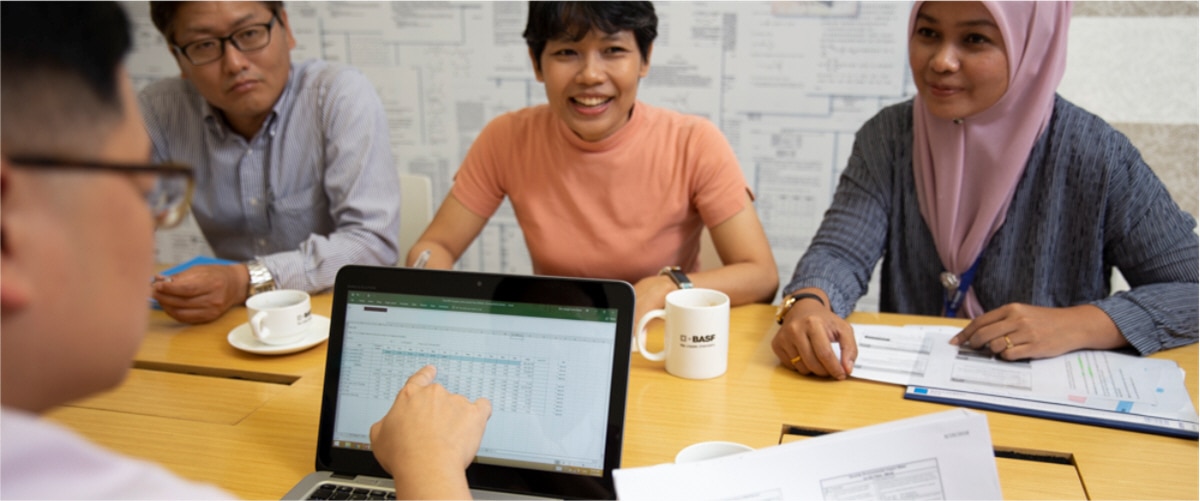 Deputy Technology Manager, Oxo, Petrochemicals Asia Pacific
We are a leading chemical company, with the best teams developing intelligent solutions for our customers and for a sustainable future. Our success as a company relies on the engagement of our employees. We encourage our employees to develop their strengths, and we recognize their achievements. For you, this means a wide variety of job roles, and exciting opportunities for learning and career development.
Description
BASF has been a committed partner to Greater China since 1885. With large production sites in Shanghai, Nanjing and Chongqing, BASF is a major foreign investor in the country's chemical industry, and operates the Innovation Campus Shanghai, a global and regional research and development hub. BASF posted sales of over €7.3 billion in 2019 to customers in Greater China and employed 9,230 people as of the end of that year. For further information, please visit www.basf.com/cn/en
BASF is currently building a new Verbund site in Zhanjiang, Guangdong province. Announced in July 2018 and officially commenced in November 2019, BASF Guangdong Verbund site project would be BASF's largest investment with up to US$10 billion upon completion and would be operated under the sole responsibility of BASF. The site would ultimately be the third-largest BASF site worldwide, and will be built into a role model for smart manufacturing and sustainable production by utilizing the latest digital technologies and applying the highest safety standards.
Objectives:
As the future technology expert for production processes of oxo C4.
process in the Petrochemicals Division, work together with Global and China mega project team to design, engineer, construct, start-up and operate a petrochemical production cluster for BASF.
Design phase of the project will be executed in Shanghai. The project and future plant management team will move into BASF New Verbund Site in Guangdong Zhanjiang.
Main Tasks:
Coordinate with the project team to achieve the requirements regarding cost, schedule, quality and safety.
Take the responsibility as a commissioning manager to prepare the production cluster for a safe and successful start-up. Define commissioning, operations and maintenance concepts.
Support the Petrochemicals Division management in preparation and execution of process safety reviews.
Act as a Deputy Technology Manager until ready for start-up of the plant by ensuring the implementation of all the project technology requirements.
After start-up, act as a Process Manager, key member of the plant management team, direct reports to the Senior Process Manager, be responsible for continuous improvement process in operation.
Select and implement optimization technologies, analyze daily operation and identify potentials for improvements.
Take care for important safety relevant documents ensuring the responsible care principles of BASF.
Requirements:
Bachelor's degree or above, major in chemistry or chemical process engineering, profound knowledge in petrochemical processes.
More than 4 years in operations experience in production processes of oxo C4
More than 8 years operations experience in responsible position in large scale petrochemical industry. (external posting)
Experience in areas like major turnarounds, shutdown/re-start-procedures and trouble shooting.
Fluent English, strong leadership skills, and willingness to drive sustainable solutions.
The Petrochemicals Division is the "Heart of the Verbund". It produces and markets a broad portfolio of Petrochemicals. The chemicals are used among others in PET bottles, antifreezing agents, coatings, superabsorbent polymers, carbonated drinks or cling films to name only a few examples.
A unique total offer: you@BASF
At BASF you get more than just compensation. Our total offer includes a wide range of elements you need to be your best in every stage of your life. That's what we call you@BASF. Click here to learn more.
A unique total offer: you@BASF
At BASF you get more than just compensation. Our total offer includes a wide range of elements you need to be your best in every stage of your life. That's what we call you@BASF. Click here to learn more.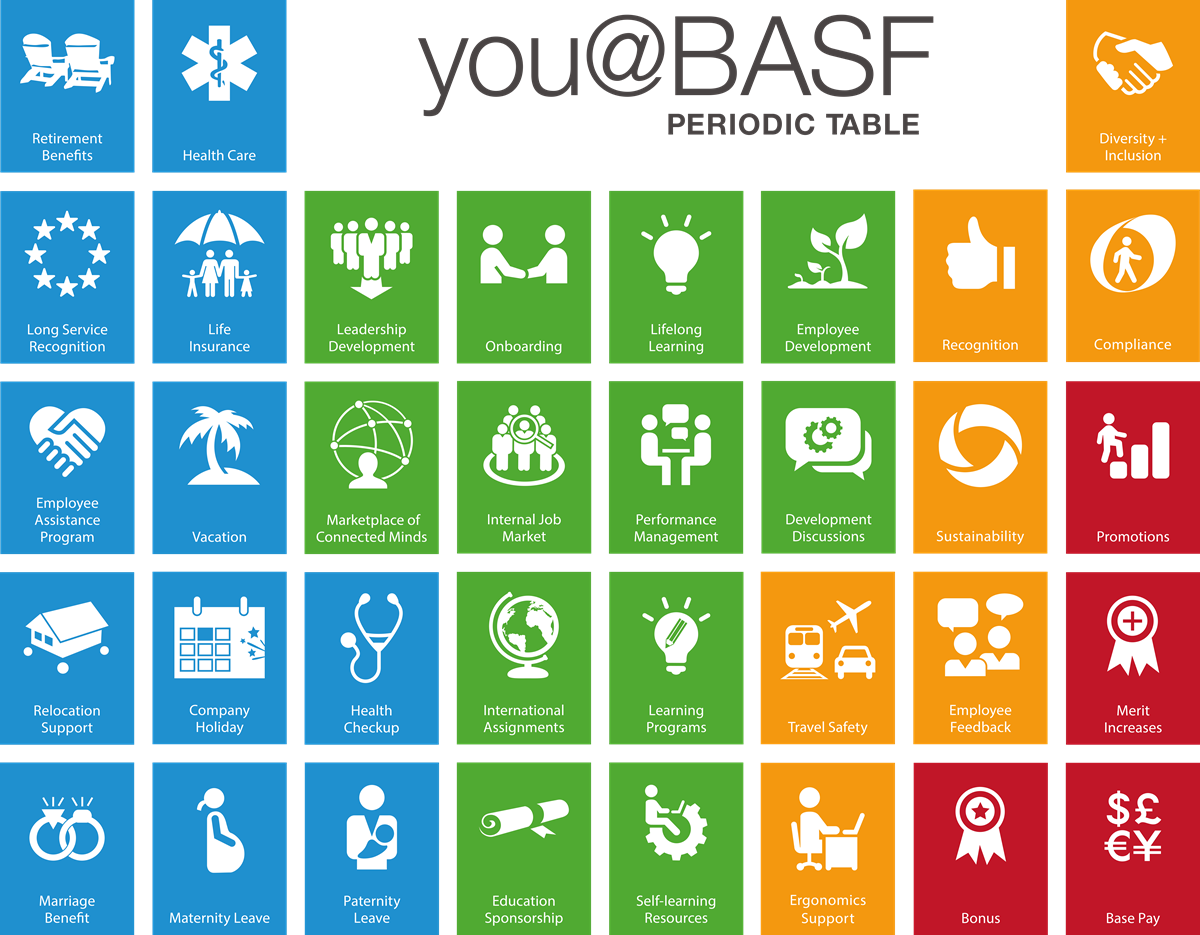 Working at BASF: We connect to create chemistry
We are proud of strong history of innovation, which has helped make us who we are today – the world's leading chemical company. Every day, our global team of over 117,000 individuals work together to turn visions for sustainable solutions into reality by connecting with one another and sharing our knowledge.
The right people are crucial for our sustainable success. We aim to form the best team by bringing together people with unique backgrounds, experiences and points of view. Our differences make us stronger and more vibrant. And an open, creative and supportive work environment inspires us to achieve exceptional results.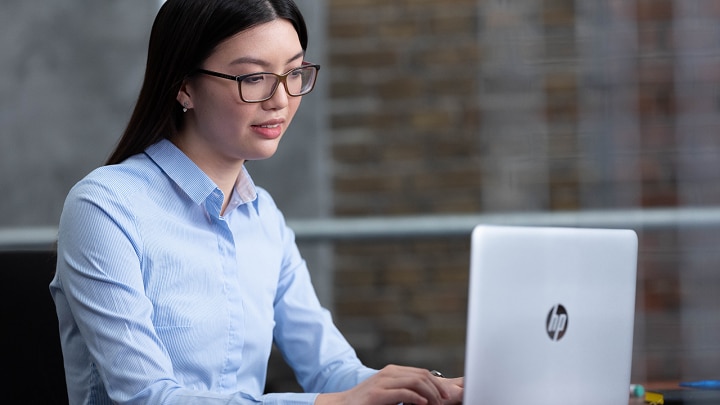 Your application
Here you find anything you need to know about your application and the application process.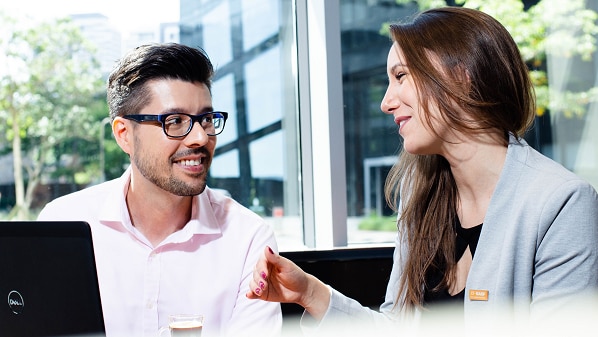 Contact us
You have questions about your application or on how to apply in Europe? The BASF Talent Acquisition Europe team is glad to assist you.
Please note that we do not return paper applications including folders. Please submit copies only and no original documents.
Site / Plant / Operation Management