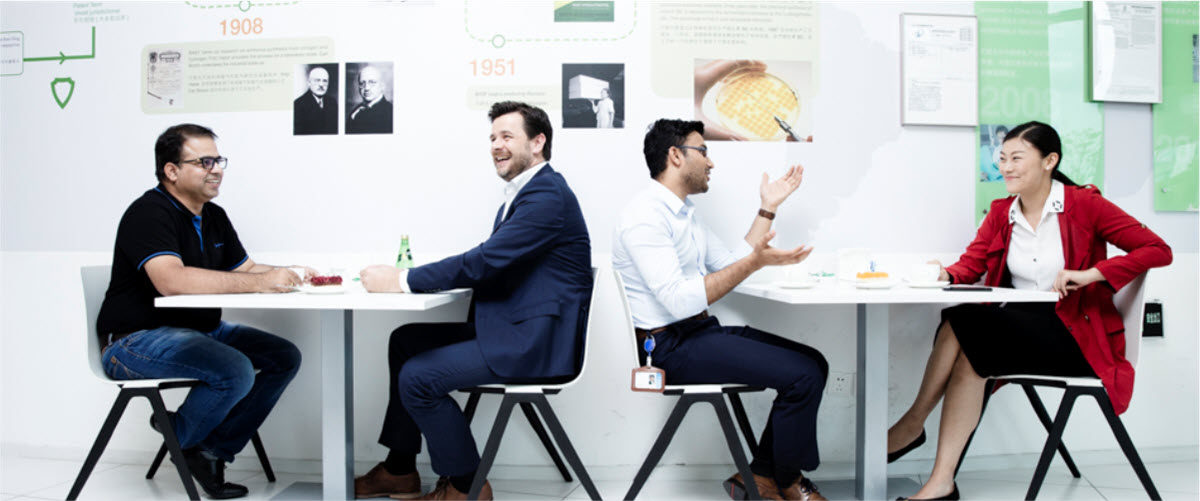 Registration Manager, Agricultural Solutions Japan
Objectives of the Position         
To obtain and maintain registration of crop protection products, non-crop (P&SS) products and other agricultural solutions (FCC) in Japan

To ensure that BASF has the freedom to operate and sell crop protection products in the country
Main Areas of Responsibilities and Key Activities
Portfolio management:
Planning and execution of optimized country registration strategies to achieve the agreed business goals for the assigned active ingredients; identification and communication of potential short- and long-term regulatory risks and opportunities.

Coordination of data gap, cost and risk analyses, planning and tracking of registration activities progress, working with other team members according to functional responsibilities, collaborating with global & regional registration managers and global functional units and involving as appropriate marketing, development, technical services, supply chain and operations functions.

Responsible for registration dossiers: contribute to content, review and ensure consistency of parts provided by functional experts; communicate decisions.

Address related issues / queries from Authorities and other internal and external stakeholders and coordinate scientific support. Interact and negotiate with representatives from governmental authorities to achieve regulatory objectives.

Communication of strategies, progress and identified risks to other Japan functions, especially marketing and development teams, as well as Regional and Global regulatory teams.

Where relevant, collaborate with co-development partners and other third-parties to support relevant distribution, in-licensing or out-licensing agreements.

Develop and maintain strong relationship with relevant external authorities and other stakeholders for communication and advocacy regarding assigned active ingredients.
Functional expertise:
Coordinate studies conducted in Japan (crop residues, formulation analysis etc.) with relevant internal (global functional units) or external (CROs) stakeholders to meet Japanese technical requirements and project timelines. Management of key contract laboratories. Documentation of results, maintenance of  database and input into the global database.

Evaluate available metabolism and residue data for completeness and validity as per local requirements, identify potential risks / challenges and propose effective strategies to proactively address any concerns.

Develop  strategies to ensure smooth and successful registrations.

With the support of global competence centers where needed, address technical queries from regulatory authorities, including appropriate statements / position papers and any necessary studies.

Prepare (with help of CRO where needed) the relevant parts of registration dossiers, including study summaries and risk assessments as per assigned field of expertise.

Monitor scientific developments and regulatory changes regarding field of expertise at country and global level and provide focused updates to the team. Develop and maintain strong relationship with relevant experts and decision makers from Authorities and other stakeholders (e.g. research institutes) for advocacy regarding these changes.

Represent BASF in relevant Industry Association (JCPA) Committees, technical working groups and other relevant advocacy and PGA activities.
Job Requirements 
Education

Scientific degree (Chemistry, Biochemistry, Environmental Sciences, Plant Science or related)

University

degree

or above  

Working Experience

At least 5 years' experience in regulatory affairs preferably related to plant protection products

Experience in dealing with authorities (committees, regulators, policy makers)

Experience in consumer safety and / or environmental fate of chemicals

Established network with relevant external stakeholders such as Authorities, Government structures, Research Institutes, CROs, Advisors, etc.

Technical & Professional Knowledge

Knowledge in assessing safe use of pesticides

Knowledge of the regulatory procedures, registration processes, data requirement for registration, regulatory Authority constraints

Knowledge of crop protection industry: technical, commercial, farming techniques, crop specific issues,

Ability to establish and maintain close and sustained stakeholders relations

Clear understanding of pesticides issues and their social significance

Other requirements:

Good command of English, both speaking and writing

Good analytical and problem-solving skills

Meticulous and excellent time management

Culturally open-minded disposition, adaptability, integrity, strong leadership
A unique total offer: you@BASF
At BASF you get more than just compensation. Our total offer includes a wide range of elements you need to be your best in every stage of your life. That's what we call you@BASF. Click here to learn more.
A unique total offer: you@BASF
At BASF you get more than just compensation. Our total offer includes a wide range of elements you need to be your best in every stage of your life. That's what we call you@BASF. Click here to learn more.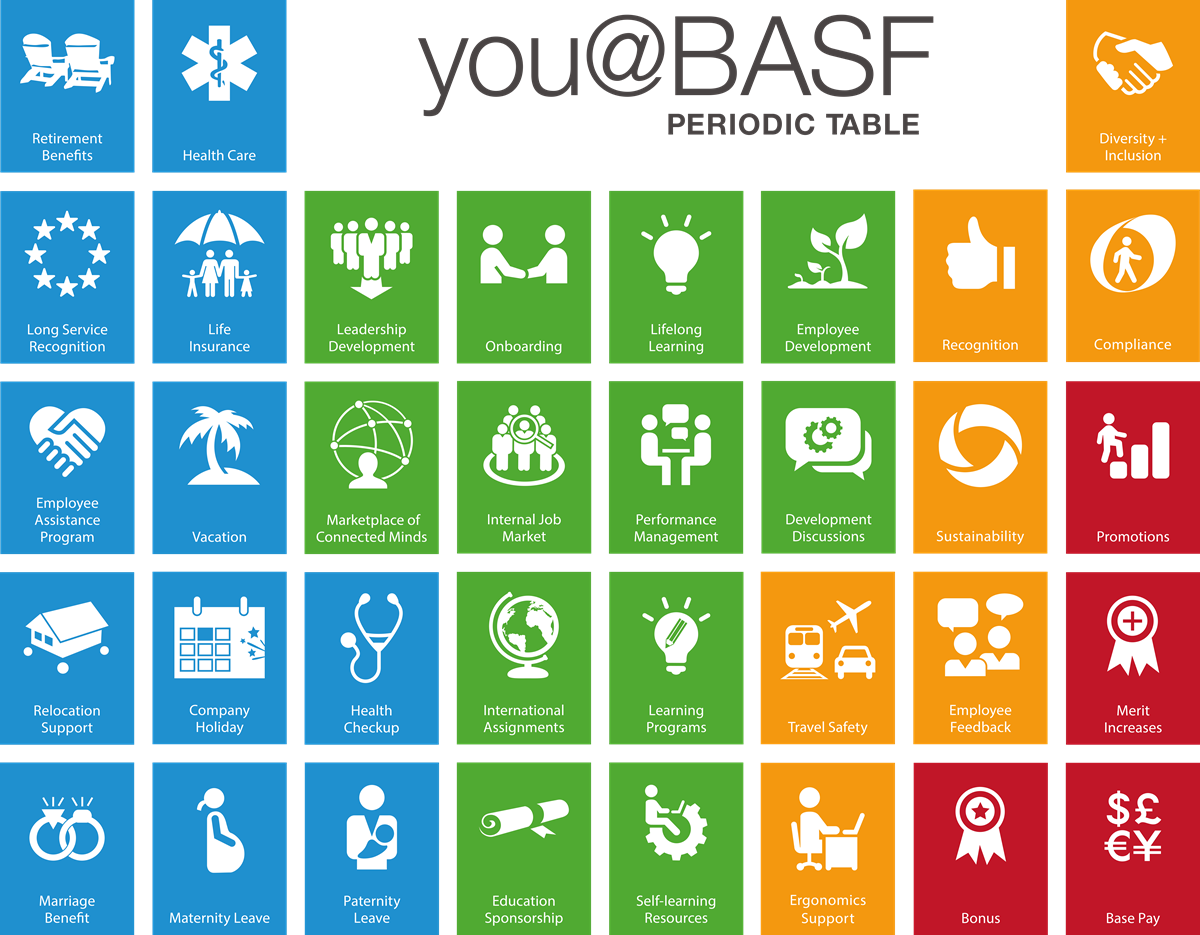 Working at BASF: We connect to create chemistry
We are proud of strong history of innovation, which has helped make us who we are today – the world's leading chemical company. Every day, our global team of over 117,000 individuals work together to turn visions for sustainable solutions into reality by connecting with one another and sharing our knowledge.
The right people are crucial for our sustainable success. We aim to form the best team by bringing together people with unique backgrounds, experiences and points of view. Our differences make us stronger and more vibrant. And an open, creative and supportive work environment inspires us to achieve exceptional results.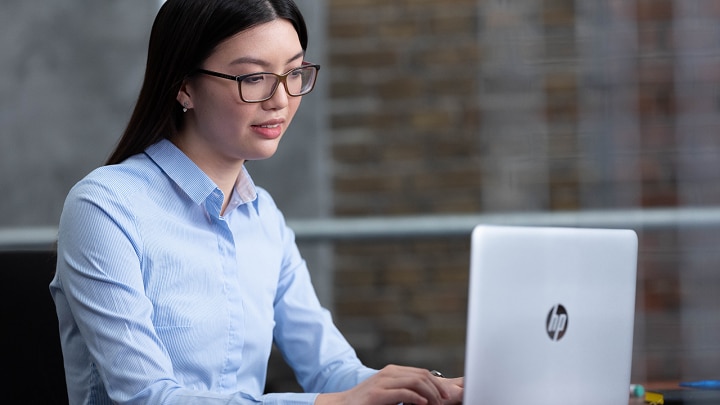 Your application
Here you find anything you need to know about your application and the application process.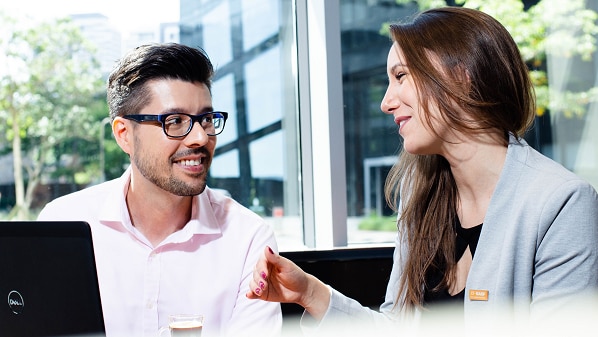 Contact us
You have questions about your application or on how to apply in Europe? The BASF Talent Acquisition Europe team is glad to assist you.
Please note that we do not return paper applications including folders. Please submit copies only and no original documents.