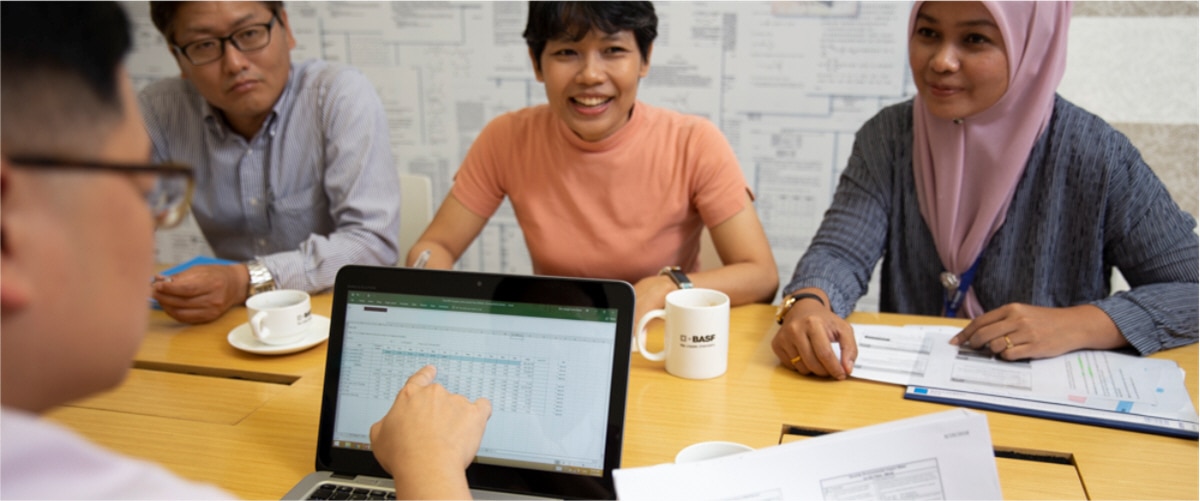 Finance Manager CCM China
We are a leading chemical company, with the best teams developing intelligent solutions for our customers and for a sustainable future. Our success as a company relies on the engagement of our employees. We encourage our employees to develop their strengths, and we recognize their achievements. For you, this means a wide variety of job roles, and exciting opportunities for learning and career development.
Description
BASF has been a committed partner to Greater China since 1885. With large production sites in Shanghai, Nanjing and Chongqing, as well as a global and regional research and development hub in Shanghai, BASF is a major foreign investor in the country's chemical industry. BASF posted sales of approximately €8.5 billion in 2020 to customers in Greater China and employed 8,948 people as of the end of the year. For further information, please visit www.basf.com/cn/en.
Objectives:
This position is responsible for providing Controlling activities for the business unit Precious and Base Metals Services (CCM) in China, including CCM/Trading (BMSL) & CCM/Refining (BACH PGM Plant). CCM involves the precious metal and foreign currency trading and hedging using finacial derivative products, like forwards and futures. The position provides for financial reporting in accordance with internal and external requirements and regulations. The Finance Manager China complies with BASF guidelines, including risk management and Financial Reporting Compliance. The position is responsible for tax and statutory reporting for the assigned locations.
Main Tasks:
Principal responsibilities include but are not limited to:
Financial Accounting, Reporting & Planning

Accountable to ensure the preparation of all financial and economic data and reports relating to strategic and operational planning.
Accountable to ensure the implementation and maintenance of appropriate reporting process to effectively and efficiently measure business performance and results.
Responsible to ensure the preparation and communication of information as to meet financial reporting obligations for the business unit, division and regions.
Responsible for price negotiation within group companies.
Responsible to communicate and confirm the rule with HQ Finance in Germany for irregular reporting items, like currency exposure.
Responsible to handle accounting transactions in accordance with appropriate Financial Reporting Standards.
Responsible to ensure preparation of accurate daily dealing P&Ls and regular review of accounts and balance sheet. Produce reports in line with internal and external requirements.

Tax Management

Responsible to provide accurate information to tax advisors as required for preparation of annual corporate tax computations.
Responsible for tax-related inquiries and requirements, e.g. preparation of tax returns for all companies in the area of responsibility and assessment of tax treatment for new businesses.
Responsible to ensure awareness of and compliance with new tax regulations in conjunction with the corporate tax department (ZR).

Change Management

Responsible to lead and promote continuous process improvements of all existing process.
Responsible to lead change management by managing change management activities across all aspects of the projects.

Treasury

Responsible to ensure that bank facilities, controls and signatories are appropriate to the needs of the business in conjunction with the corporate treasury department.
Responsible to ensure cash management, including management of foreign exposures, is in accordance with BASF guidelines.

Compliance

Responsible to ensure that a robust system of internal controls exists in order to satisfy internal, year-end, Financial Reporting Compliance (FRC) audits and government regulatiors in a timely manner, including an update of Process Controls as and when required.
Responsible to ensure that BASF guidelines are properly implemented and that requirements are fulfilled in a timely manner.

Leadership

Responsible to provide leadership and direction to the team members to ensure key milestones and objectives are met. Utilize appropriate leadership techniques to create and foster a positive, high performance work environment and provide appropriate career growth and development opportunities for the team.
Responsible to ensure appropriate staffing. Identify and facilitate training and development measures for employees.
Requirements:
Education & Qualification: Bachelor's degree in Accounting, Economics or Finance; Certified Public Accountant (CPA) preferred. Finance master degree is a plus.
Working Experience: 10 years of progressive controlling / planning / finance / accounting experience, preferably in both an operational and corporate environment
Technical & Professional Knowledge:

People management experience.
Knowledge of BASF financial policies, practices and procedures including the demonstrated ability to consistently and appropriately interpret, communicate and enforce.
Solid knowledge / understanding and applicability of International Financial Reporting Standards (IFRS).
Working knowledge / familiarity with international regulations and laws on accounting and taxation.
Expert knowledge of accounting theory and practice, cost accounting and systems, budgets, financial/economic analysis, planning and internal control methodologies.
Demonstrated ability to communicate, interact and influence effectively with all levels of global personnel and management including appropriate oral and written presentations.
A unique total offer: you@BASF
At BASF you get more than just compensation. Our total offer includes a wide range of elements you need to be your best in every stage of your life. That's what we call you@BASF. Click here to learn more.
A unique total offer: you@BASF
At BASF you get more than just compensation. Our total offer includes a wide range of elements you need to be your best in every stage of your life. That's what we call you@BASF. Click here to learn more.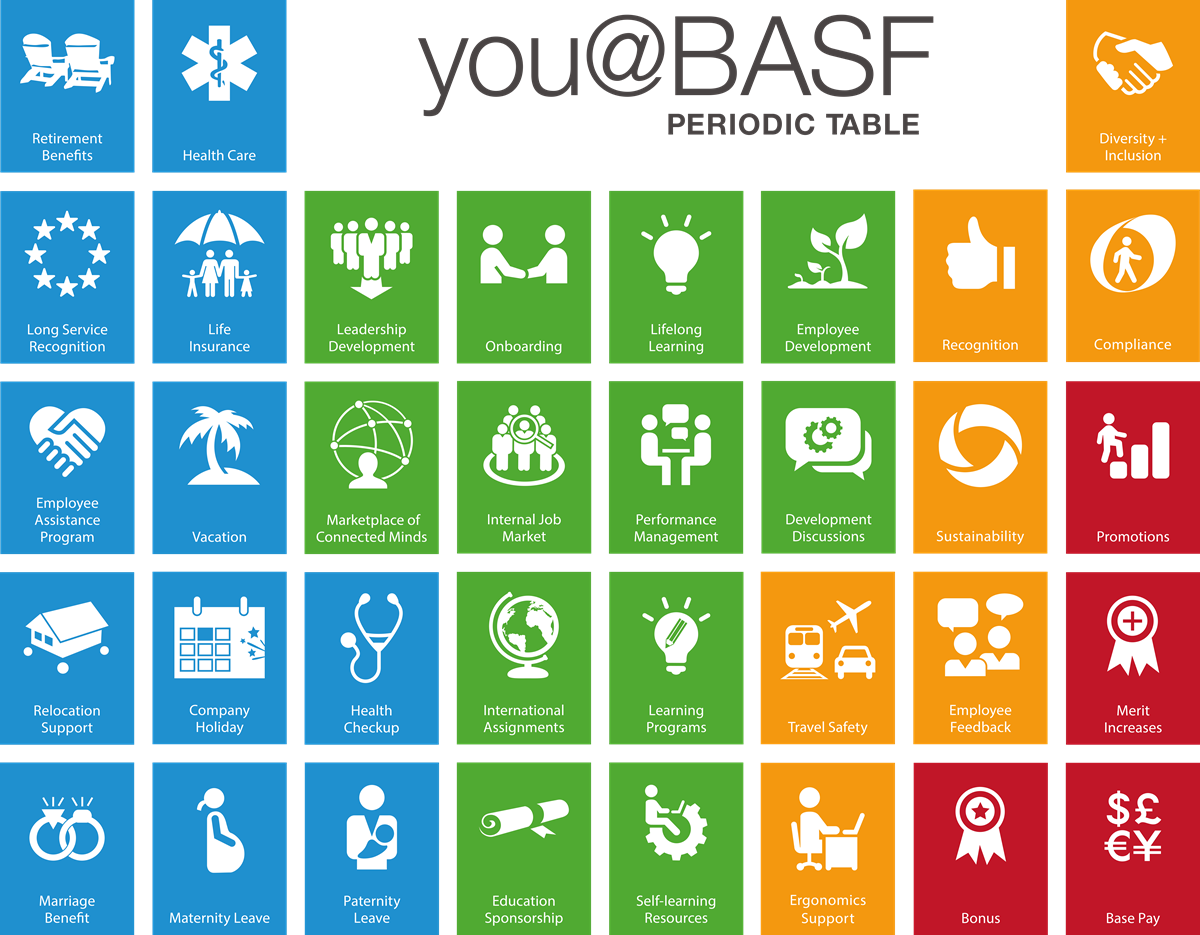 Working at BASF: We connect to create chemistry
We are proud of strong history of innovation, which has helped make us who we are today – the world's leading chemical company. Every day, our global team of over 117,000 individuals work together to turn visions for sustainable solutions into reality by connecting with one another and sharing our knowledge.
The right people are crucial for our sustainable success. We aim to form the best team by bringing together people with unique backgrounds, experiences and points of view. Our differences make us stronger and more vibrant. And an open, creative and supportive work environment inspires us to achieve exceptional results.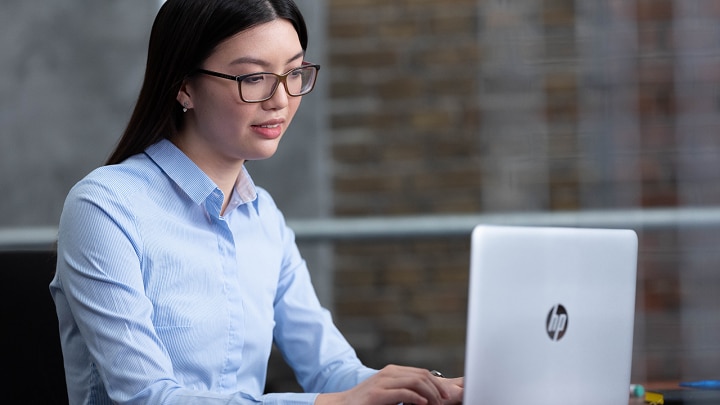 Your application
Here you find anything you need to know about your application and the application process.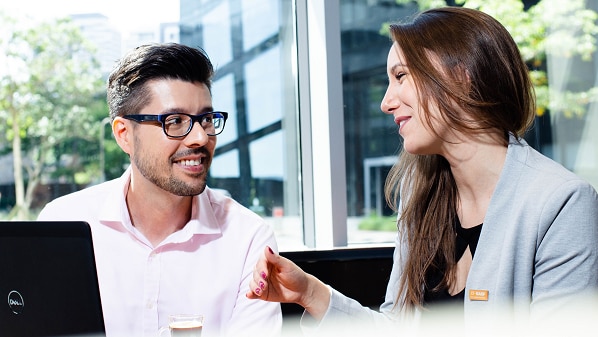 Contact us
You have questions about your application or on how to apply in Europe? The BASF Talent Acquisition Europe team is glad to assist you.
Please note that we do not return paper applications including folders. Please submit copies only and no original documents.
Finance/Accounting/Controlling/Audit