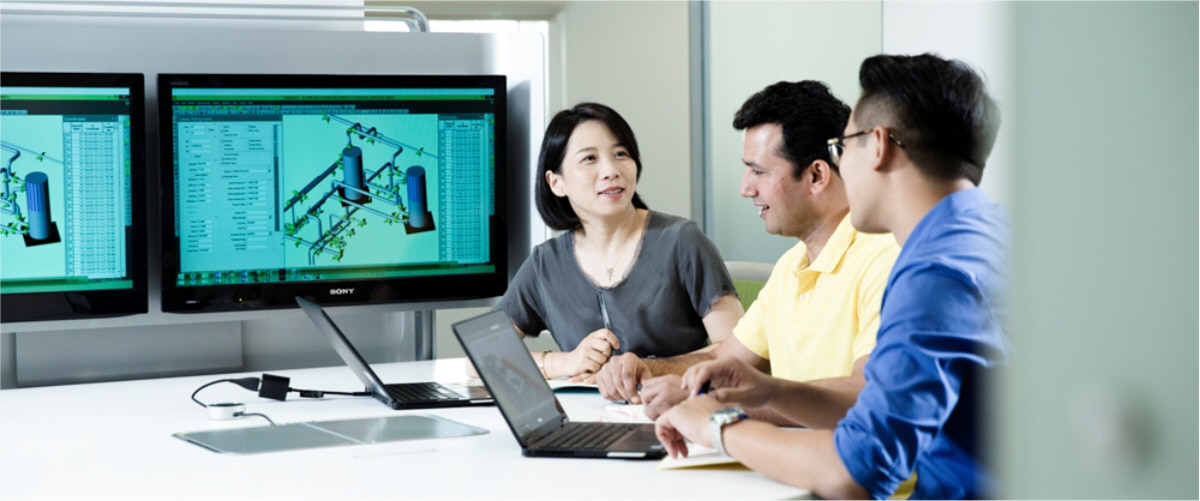 Business Digitalization Specialist
We are a leading chemical company, with the best teams developing intelligent solutions for our customers and for a sustainable future. Our success as a company relies on the engagement of our employees. We encourage our employees to develop their strengths, and we recognize their achievements. For you, this means a wide variety of job roles, and exciting opportunities for learning and career development.
Description
Digital Hub Kuala Lumpur attracts, grows, and develops passionate people who will meaningfully impact the digital future of BASF. Come join us and be a part of our digitalization journey.
Objectives of the Position
In this role, candidate should have:
Strong hands-on experience in building custom apps on the Microsoft Power Platform (PowerApps, Powerbi, Power Automate and Power Virtual Agent)
Highly desirable experience building Office 365 solutions including Power Automate (Flow), Power Apps (model driven & canvas apps), Power BI, Azure, SharePoint Online, Graph APIs and MS Teams.
Experience with PowerApps integration with Azure API Apps, Azure Logic apps, Azure Functions, HTTP and REST API services
Experience with Common Data Service, SQL DB, SharePoint, and custom connectors.
Knowledgeable in RPA, Machine Learning and Artificial Intelligence
Flexibility in timing depending on criticality of the situation and quality
Good service orientation & Positive work attitude
Main Tasks
Digitization / innovation
Act as a Global / Regional representative of BASF Digital community, supporting BASF Digital roadmap, helping GDS to identify, execute and implement customer-centric digital solutions in an actionable and measurable way.
Roles and Responsibility:
Support Citizen's development End to End
Gather business requirements and translate these into software solutions
Build PowerApps Portal UI and back-end functionality as per the requirement.
Develop and configure reports and dashboards using Power Bi.
Design & develop Database in Microsoft Azure Cloud and on-premises SQL Server
Define & implement access control and data security within Azure ecosystem
Work individually on projects as well as part of a team to support roadmap
Can support existing applications (Microsoft based)
Responsible for code reviews and testing, ensuring good coding standards and writing of technical documents
Troubleshoot, debug, upgrade through Change Request application
Write technical documentation
Excellent communication and teamwork skills
Great attention to detail
Organizational skills
Requirements
Education
Degree in Computer Science, informatics, business informatics or in a comparable field or equivalent experience
Working Experience
Minimum 3 years' related working experience
Technical & Professional Knowledge (Mandatory)
Extensive experience in the Microsoft Power Platform – MS PowerApps, MS Power Automate (Flow), Power BI and Power virtual agents.
Experience in analysis, design development, testing and implementation of enterprise scale apps.
Experience developing new PowerApps model and canvas driven apps as well as enhancing existing apps.
Understanding PowerApps formulas and development methods.
Knowledge of MS Flow licensing and automating business processes with Microsoft Power Automate/ Flow.
Ability to create business processes and custom connectors for Microsoft Power Automate/ MS Flow.
Experience with API or services integrations and a firm understanding of implementing solutions with multiple data sources
Experience in RPA, Machine Learning and Artificial Intelligence
Added advantage if familiar in Python, PHP, JavaScript framework, basic SQL, HTML, CSS, JavaScript, and general Web 2.0 techniques.
Good knowledge of Cloud technologies, Azure, AWS hosting
Satisfy business requirements, meet agreed completion dates, and perform unit & integration testing
Be a Team Player and communicate progress to team members.
Self-starter and self-manageable with minimal guidance
Passion and ability to learn new trends in technologies
As one of the world's largest chemical companies, BASF is on a mission to create chemistry with a sustainable future. The Digital Hub Kuala Lumpur, alongside four other Digital Hubs across the globe, are part of the Global Digital Services team, which is the technology powerhouse driving our vision. As an integrated hub focused on digital growth and innovative business solutions, you will find many opportunities to create an impact here.
Whether you want to streamline processes with robotics automation, deep-dive into emerging technologies, or help tell the story of BASF – we have you covered. By investing in best-in-class tools and encouraging cross-functional collaboration, we empower our people to be curious and pursue any area of the business that interests them. The bottom line? We want you to bring your differences and spark positive evolutions in BASF.
Further Information BASF Digital Hub Kuala Lumpur
A unique total offer: you@BASF
At BASF you get more than just compensation. Our total offer includes a wide range of elements you need to be your best in every stage of your life. That's what we call you@BASF. Click here to learn more.
A unique total offer: you@BASF
At BASF you get more than just compensation. Our total offer includes a wide range of elements you need to be your best in every stage of your life. That's what we call you@BASF. Click here to learn more.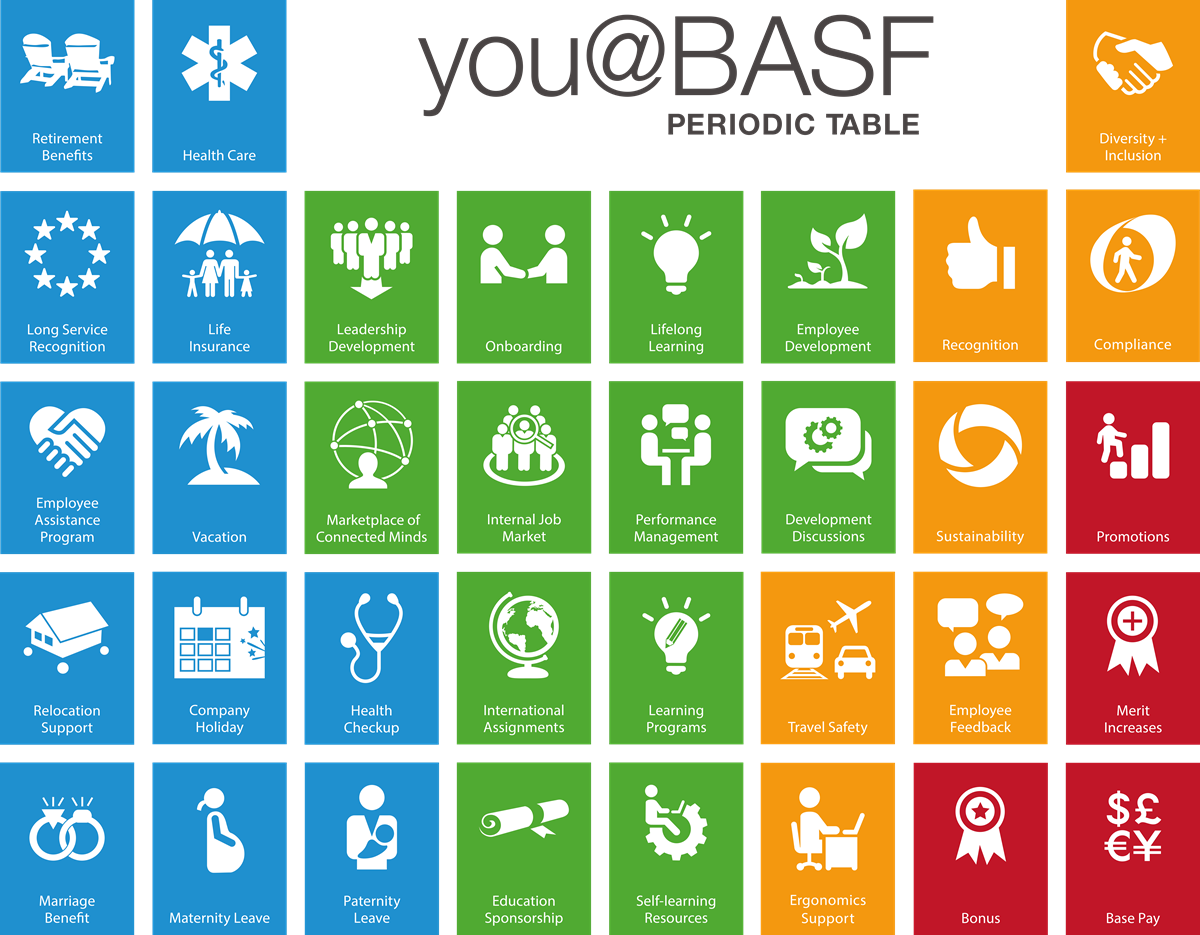 Working at BASF: We connect to create chemistry
We are proud of strong history of innovation, which has helped make us who we are today – the world's leading chemical company. Every day, our global team of over 117,000 individuals work together to turn visions for sustainable solutions into reality by connecting with one another and sharing our knowledge.
The right people are crucial for our sustainable success. We aim to form the best team by bringing together people with unique backgrounds, experiences and points of view. Our differences make us stronger and more vibrant. And an open, creative and supportive work environment inspires us to achieve exceptional results.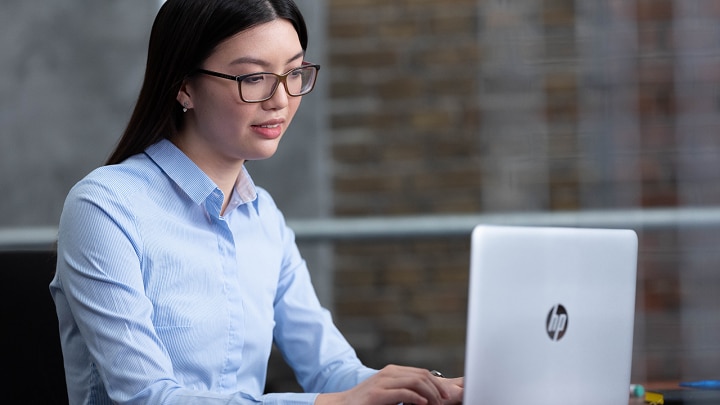 Your application
Here you find anything you need to know about your application and the application process.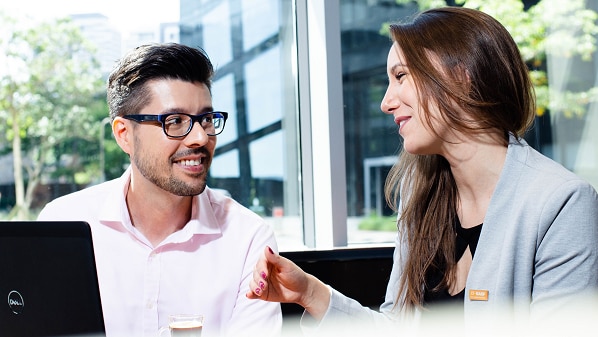 Contact us
You have questions about your application or on how to apply in Europe? The BASF Talent Acquisition Europe team is glad to assist you.
Please note that we do not return paper applications including folders. Please submit copies only and no original documents.
Information Technology/Service