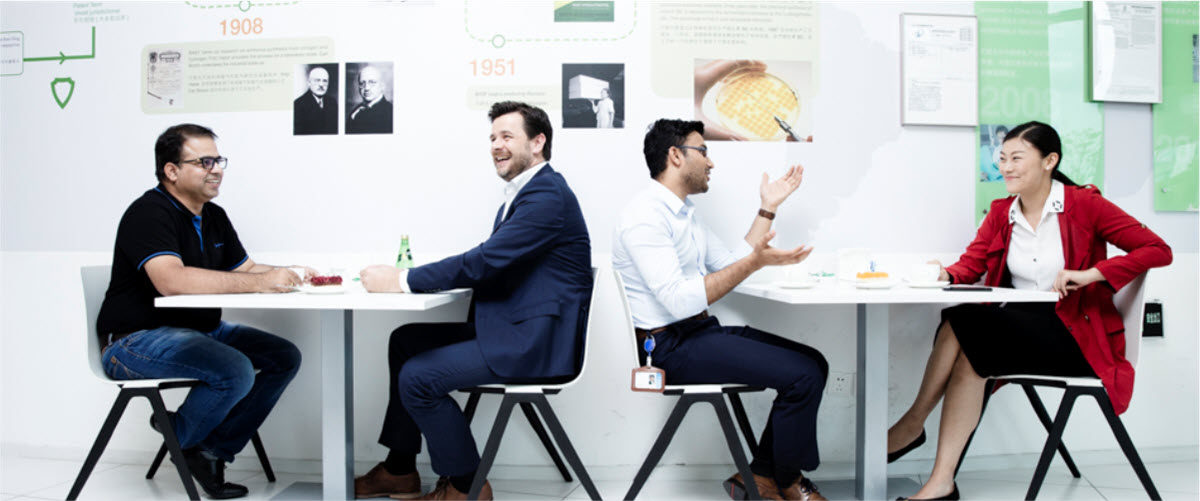 Import-Export Operations Internship Program- Asia Pacific Trading Center (APTC)
BASF Shared Services Center Kuala Lumpur was established in 2005. Located in Kuala Lumpur, the shared services center has nearly 700 employees and provides functional services in the areas of Finance, Controlling, Information Services, Human Resources, Environment, Health & Safety, Procurement and Import-Export Order Management Services to BASF companies and affiliates in 17 markets across the Asia Pacific region.
The Global Supply Chain Services setup in Asia Pacific has two broad setups: Import Export Operations which is responsible for Import Export Management across the countries and the Asia Pacific Trading Center (APTC) which is responsible for Import Export Order Management. The Import Export Operations has an organizational presence across 12 countries in Asia Pacific managing the Import Management, Transportation Management Inbound-Air/Maritime Export Management while APTC connects the sales companies to the different production sites across the global with simplification of order management and communication flow.
The internship program is available all year long and here's what you can expect
A rewarding internship journey with tasks and projects that enable you to transfer your theoretical skills to a real business environment and gain exposure to diverse parts of the function e.g. supply chain, logistics, order management, etc.

You will be able to explore digital technologies such as robotics and automation, machine learning, predictive analytics, six sigma, twelve sigma techniques with potential to improve operational effectiveness and efficiency

Collaborative and multicultural atmosphere where you are an essential team player to support colleagues and managers in a wide range projects and activities

Guidance, coaching and feedback from supervisors on performance which help you learn and shape your working style
About The Role
Support in assessing and evaluating on order management tasks and logistic operations (Import/Export/Transportation Management) to identify needed operational and workflow changes

Support in delivering automation effort across teams to simplify work processes

Participate in improvement initiatives discussion to work on improvement plans and timelines

Assist the team in tactical projects according to the objectives

Administrative management of import-export activities
Prepare documentation

of standard order management tasks and exceptional tasks
About You
Able to commit a 3 to 6-month internship

Students of Bachelor's Degree or Master's Degree in Supply Chain Management, Logistics, Business Administration or any related disciplines

Proficient in oral and written English

Proficient in Microsoft Excel

A good team player with high level of maturity and independence
Application Procedure
Submit your CV, cover letter and school transcripts on our online job portal

In your application, state clearly your available period, and your expected graduation date

You will be contacted for interview if you are shortlisted for the position. In any case, we will retain your profile in our database for future opportunities
For more information about BASF Internship Program, please click here.
A unique total offer: you@BASF
At BASF you get more than just compensation. Our total offer includes a wide range of elements you need to be your best in every stage of your life. That's what we call you@BASF. Click here to learn more.
A unique total offer: you@BASF
At BASF you get more than just compensation. Our total offer includes a wide range of elements you need to be your best in every stage of your life. That's what we call you@BASF. Click here to learn more.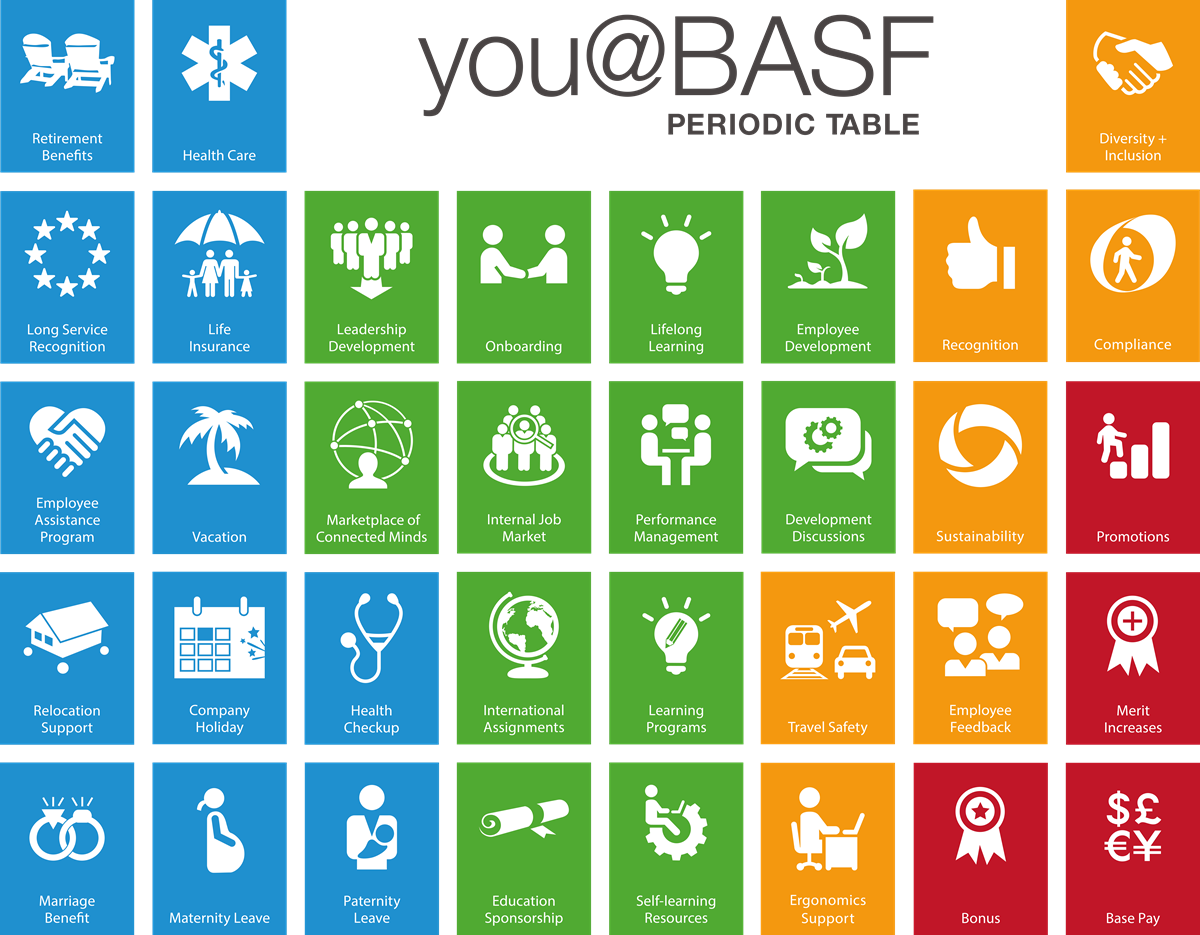 Working at BASF: We connect to create chemistry
We are proud of strong history of innovation, which has helped make us who we are today – the world's leading chemical company. Every day, our global team of over 117,000 individuals work together to turn visions for sustainable solutions into reality by connecting with one another and sharing our knowledge.
The right people are crucial for our sustainable success. We aim to form the best team by bringing together people with unique backgrounds, experiences and points of view. Our differences make us stronger and more vibrant. And an open, creative and supportive work environment inspires us to achieve exceptional results.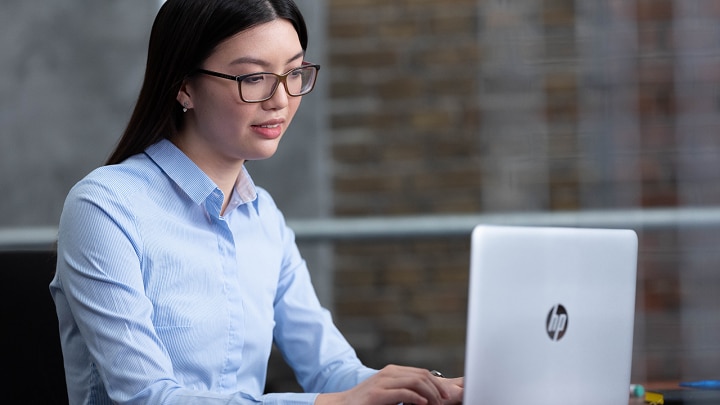 Your application
Here you find anything you need to know about your application and the application process.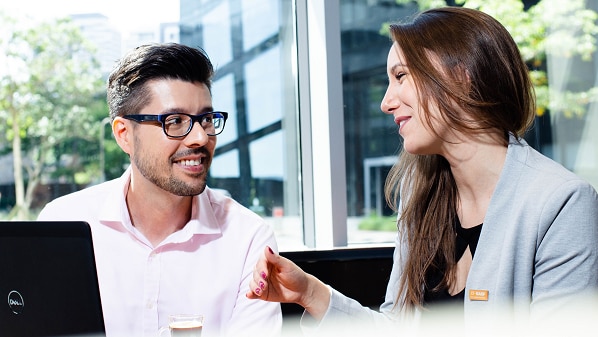 Contact us
You have questions about your application or on how to apply in Europe? The BASF Talent Acquisition Europe team is glad to assist you.
Please note that we do not return paper applications including folders. Please submit copies only and no original documents.
Kuala Lumpur, Wil. Persekutuan, MY, 51000
7300-BASF Asia-Pacific Service Centre Sdn. Bhd.
Logistics & Supply Chain Management