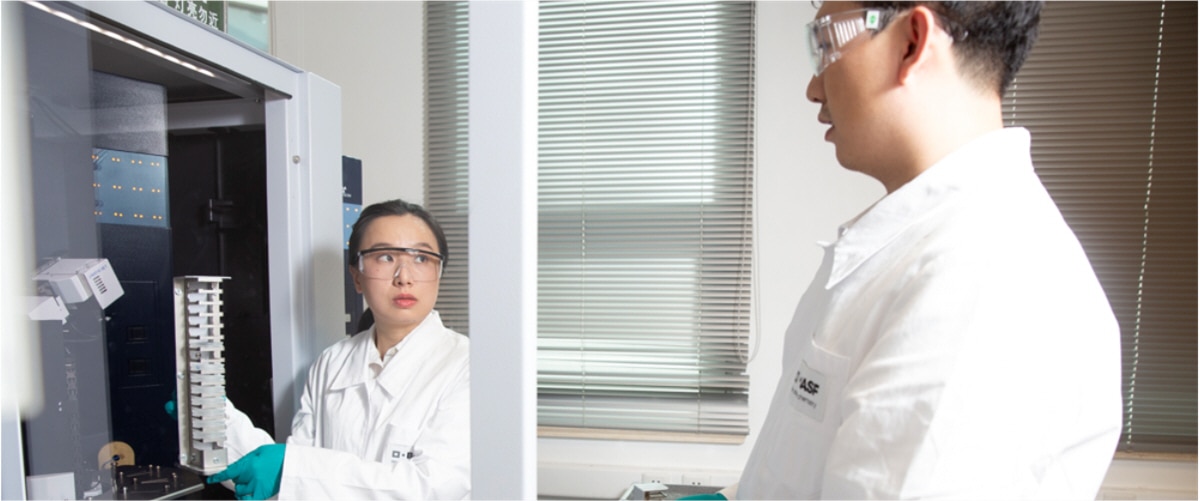 Scientist, Process Engineering
We are a leading chemical company, with the best teams developing intelligent solutions for our customers and for a sustainable future. Our success as a company relies on the engagement of our employees. We encourage our employees to develop their strengths, and we recognize their achievements. For you, this means a wide variety of job roles, and exciting opportunities for learning and career development.
Description
BASF has been a committed partner to Greater China since 1885. With large production sites in Shanghai, Nanjing and Chongqing, as well as a global and regional research and development hub in Shanghai, BASF is a major foreign investor in the country's chemical industry. BASF posted sales of approximately €8.5 billion in 2020 to customers in Greater China and employed 8,948 people as of the end of the year. For further information, please visit www.basf.com/cn/en
Objectives:
Execute fluid process optimization/intensification projects, focus on thermal separation, process simulation and equipment design
Execute digitalization projects as OpEx measures and/or R&D initiatives
Troubleshooting and debottlenecking of separation or heat transfer processes and equipment
Liaise with BASF regional production sites in Asia Pacific and contribute to projects acquisition from plants
Main Tasks:
Self-dependent execution of less complex projects or participation in more complex projects (less complex process steps or subtasks); execution of more complex projects under guidance of manager or senior team member; follow global RCP design rules and best practices and document according results; look for possibilities of optimization in projects (e.g. evaluate different solutions to find the most cost-effective) as well as own work environment
Management of less complex projects or subprojects ; Self-dependent interaction with stakeholders/customers (e.g. plant manager, process manager, others) to clarify needs, boundary conditions, solution proposal - Standard communication situations
Supervision of lab technicians on project basis and functional lead of virtual team if applicable
Responsible for compliance to EHS rules in his/her area of activity. Initiates safety review for experiments and ensures compliance to according measures
Build-up and enhance network in RCP community (local + Ludwigshafen) and local R&D community; actively use network for own project tasks. Build up network with relevant partners/customers with focus on Asia Pacific.
Active broadening of own knowledge in field of expertise; broaden repertoire of methods
Support development of area of expertise of team e.g. through participation in research projects (method development, other) in accordance with manager in order to help keep technology leadership
Requirements:
Education: PhD in Chemical Engineering
Working Experience: Fresh PhD.
Technical & Professional Knowledge: Thermodynamics & Kinetics; Transport phenomenon; Chemical process and technology; Unit Operations; Processes control; Chemistry; Process modelling; EHS; Intellectual property (patent), Process economics
A unique total offer: you@BASF
At BASF you get more than just compensation. Our total offer includes a wide range of elements you need to be your best in every stage of your life. That's what we call you@BASF. Click here to learn more.
A unique total offer: you@BASF
At BASF you get more than just compensation. Our total offer includes a wide range of elements you need to be your best in every stage of your life. That's what we call you@BASF. Click here to learn more.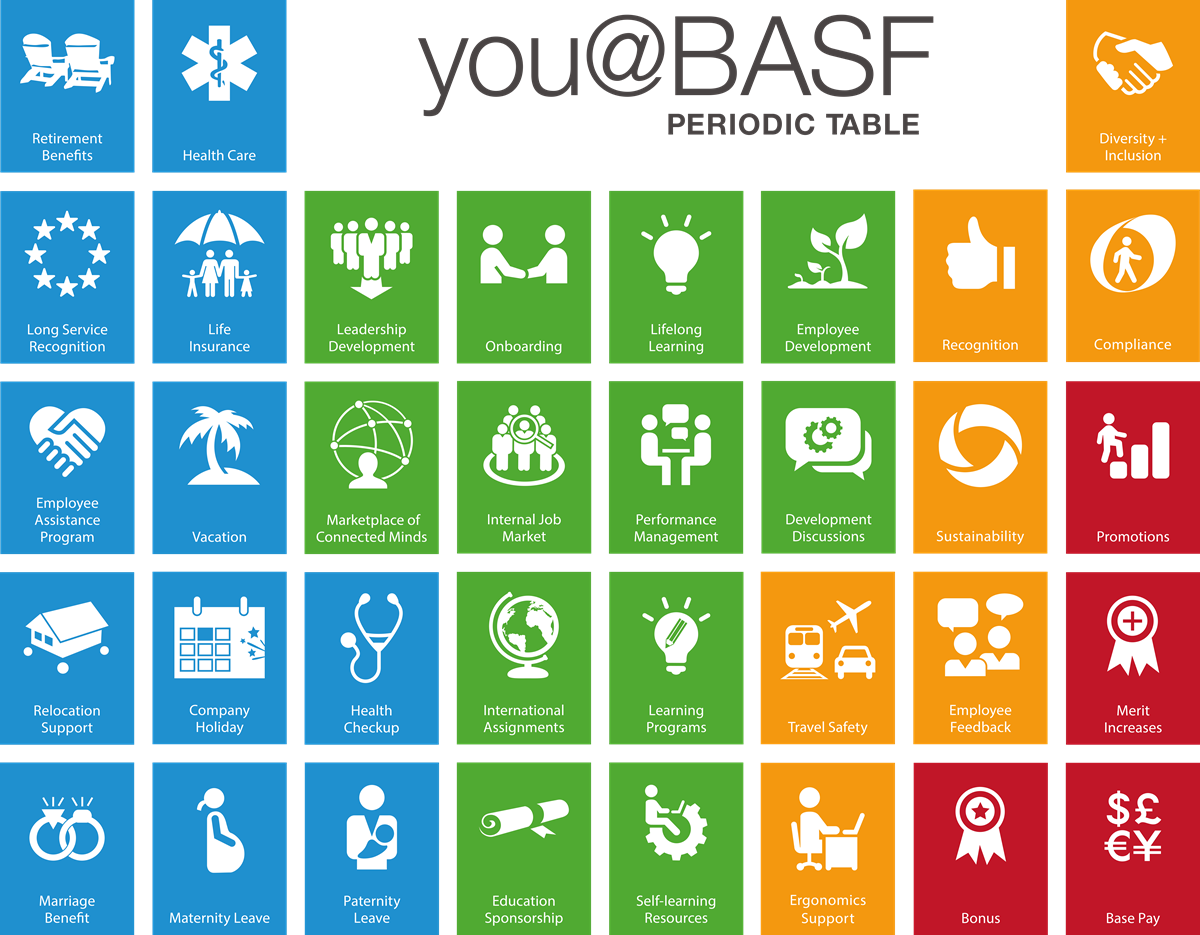 Working at BASF: We connect to create chemistry
We are proud of strong history of innovation, which has helped make us who we are today – the world's leading chemical company. Every day, our global team of over 117,000 individuals work together to turn visions for sustainable solutions into reality by connecting with one another and sharing our knowledge.
The right people are crucial for our sustainable success. We aim to form the best team by bringing together people with unique backgrounds, experiences and points of view. Our differences make us stronger and more vibrant. And an open, creative and supportive work environment inspires us to achieve exceptional results.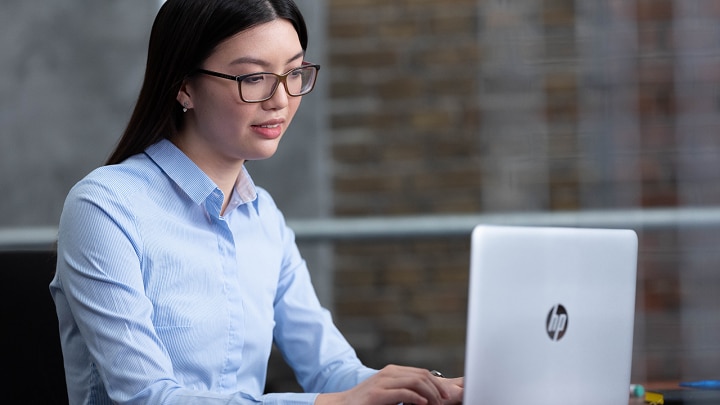 Your application
Here you find anything you need to know about your application and the application process.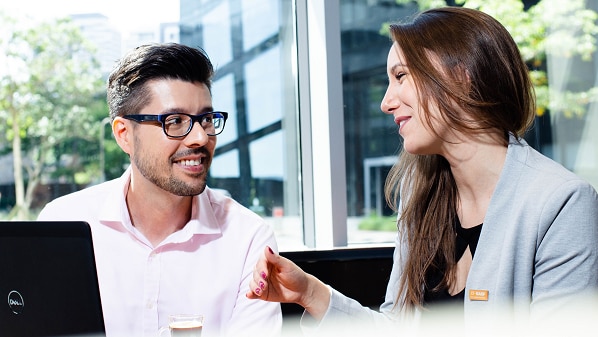 Contact us
You have questions about your application or on how to apply in Europe? The BASF Talent Acquisition Europe team is glad to assist you.
Please note that we do not return paper applications including folders. Please submit copies only and no original documents.