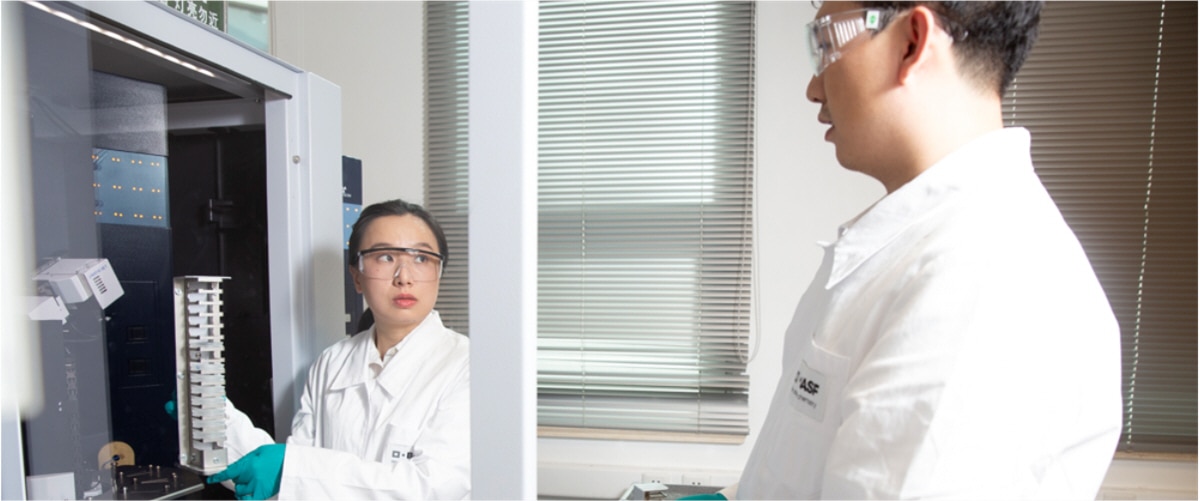 Base Matal Analyst (002518)
Main Tasks:

Regional
- Market Analysis for Base Metals (Nickel, Cobalt, Lithium, Manganese), mainly China market.
- Attend and present market view at conferences.
- Maintain relationship with the 3rd party analysis houses (BMI, CRU, FM, SMM, etc.)
Work closely with market analyst from internally (BASF Shanshan Battery -Materials) to maintain the S/D model and exchange the market view in a regular basis.
- Sit in on regional customer meetings to give battery metals market view etc.
Maintain BASF's market data from all sources.

Global
- Communicate weekly news and price movements through the following channels:
 Weekly markets update
 Monthly metal markets deep-dive
 BMLT presentations
 Regular updates to head
- Maintain supply databases for all metals; combine with divisional strategy forecasts to create supply/demand (S/D) balance.
- Presenting market view at monthly call
- Presenting market view at biweekly call
- Market view will include existing S/D, modeling of future S/D, lagging and leading indicators in the battery market that would change the elasticity of the market, short to medium term risks and opportunities
- Collaborate with controlling
 Send monthly price actuals and forecasts to controlling in order to help with management of BASF's risk position.
- Tool development
 Trade analysis platform: collaborate with the Battery Pioneer team to build regional and global rolling monthly stock estimates for different metal forms. These metrics can then be used to inform short-term trading and hedging decisions.
 Price Dashboard: build out a fully-automated price dashboard from 3rd-party pricing data. This will allow the trading team to track basis risk and geographical arbitrages in real-time, as well as give important metrics on margin split along the value chain.
- Special Project support
 Ad-hoc deal analysis (excel, analysis, scenario modelling, etc.) to support special projects. Due to the rapid growth of the battery industry, there will be a pipeline of special projects that require in-depth analysis, anticipate at least 2 weeks per quarter.
- Ad-hoc deal support collaborating with special project teams to verify and detail out due diligence and expertise opinions related to metal pricing and S/D. Including any expected synergies related to the deal.

Requirements:

Education
- Education: Bachelor's degree in economics, Finance, Business Management, Science/Engineering; knowledge in chemistry/engineering would be a plus

Working Experience
- Several years of experience in the metals and mining industry – ideally battery metals like lithium and nickel – in either a trading, market analysis or procurement role
- Proven track record in high learning agility environments
- Familiarity with all facets of a trading operation would be beneficial
- Culture:
 Demonstrated strength in establishing and maintaining senior level relationships with internal management and external partners (joint ventures, suppliers etc).
 Ability to work in a matrixed environment to build organizational alignment.
- Communication and Influencing:
 Fluent in English with excellent written and verbal communication skills
 Interact with, and influence key people both within the company and externally, through superior communication and strong interpersonal, negotiation and presentation skills.
- Travel: Willing and able to travel up to 20% of the time, locally and internationally as required.


Please always be alert for any possible recruitment fraud! Please note that BASF will not, under any circumstances, charge the candidate any fee in any form.
A unique total offer: you@BASF
At BASF you get more than just compensation. Our total offer includes a wide range of elements you need to be your best in every stage of your life. That's what we call you@BASF. Click here to learn more.
A unique total offer: you@BASF
At BASF you get more than just compensation. Our total offer includes a wide range of elements you need to be your best in every stage of your life. That's what we call you@BASF. Click here to learn more.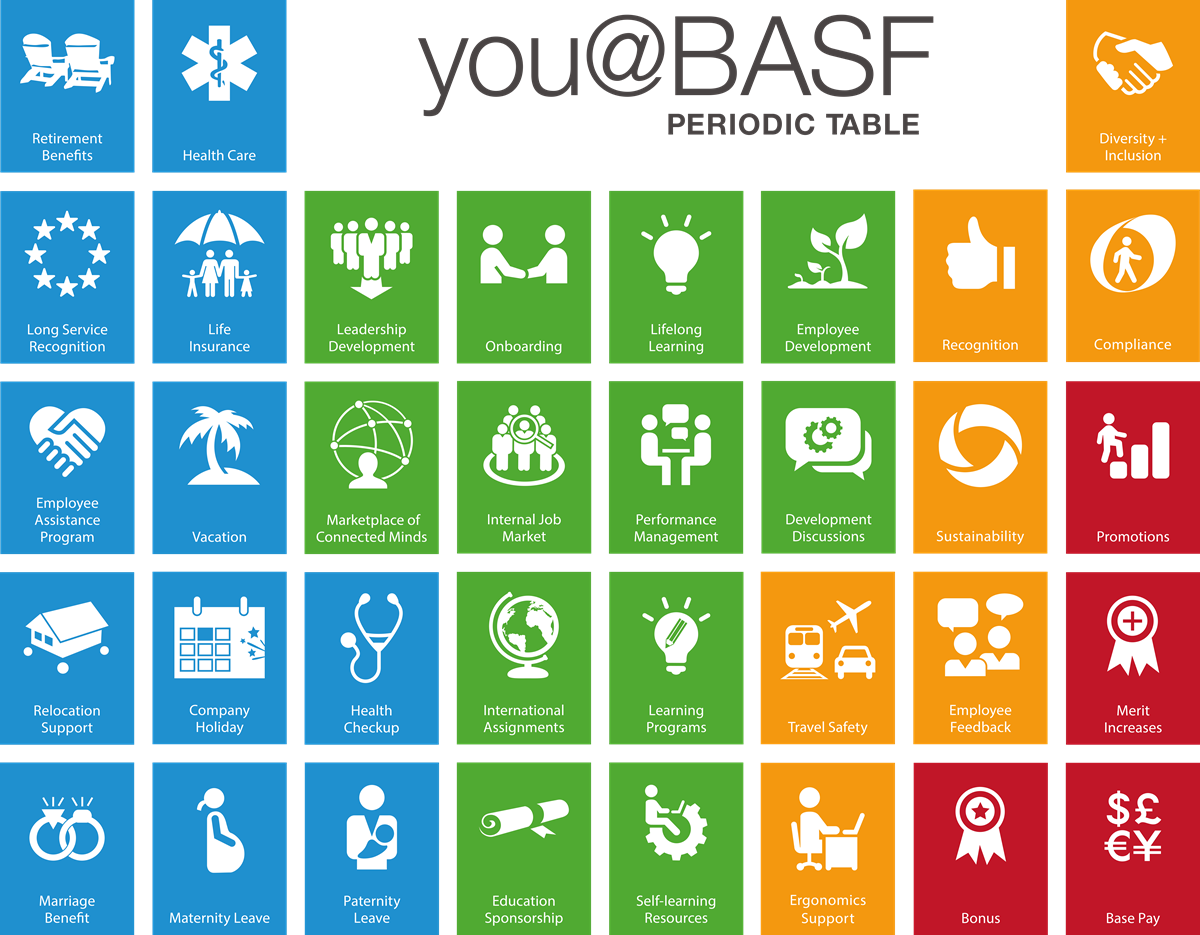 Working at BASF: We connect to create chemistry
We are proud of strong history of innovation, which has helped make us who we are today – the world's leading chemical company. Every day, our global team of over 117,000 individuals work together to turn visions for sustainable solutions into reality by connecting with one another and sharing our knowledge.
The right people are crucial for our sustainable success. We aim to form the best team by bringing together people with unique backgrounds, experiences and points of view. Our differences make us stronger and more vibrant. And an open, creative and supportive work environment inspires us to achieve exceptional results.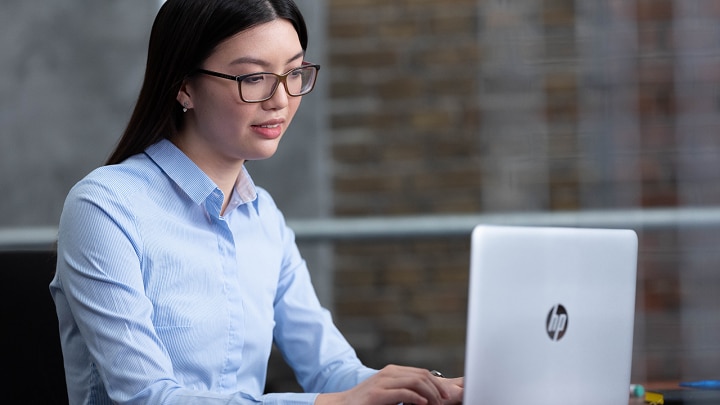 Your application
Here you find anything you need to know about your application and the application process.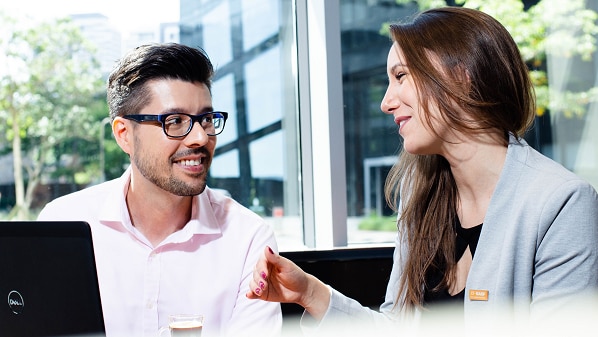 Contact us
You have questions about your application or on how to apply in Europe? The BASF Talent Acquisition Europe team is glad to assist you.
Please note that we do not return paper applications including folders. Please submit copies only and no original documents.