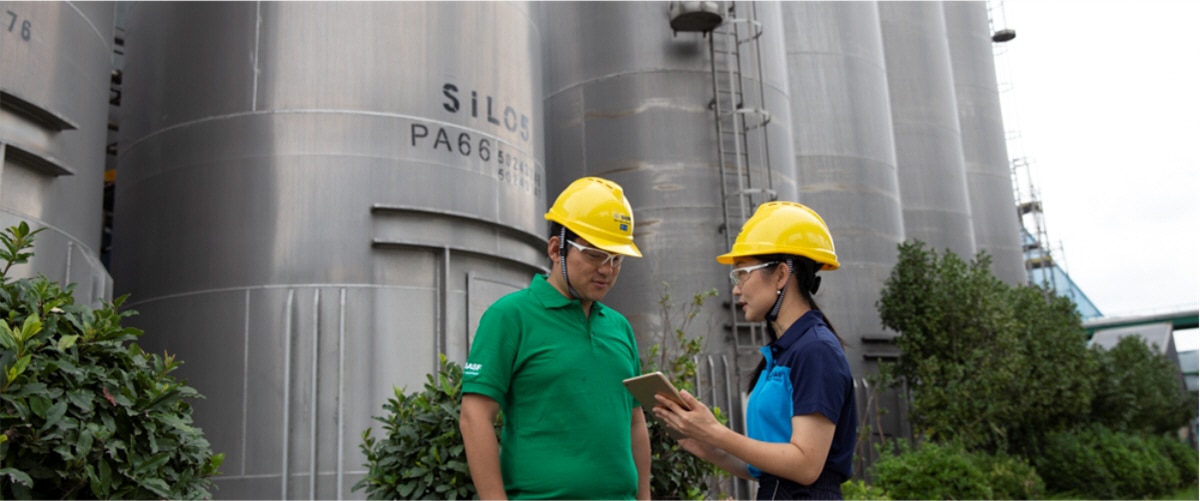 Global Category Buyer (Contractor)
We are a leading chemical company, with the best teams developing intelligent solutions for our customers and for a sustainable future. Our success as a company relies on the engagement of our employees. We encourage our employees to develop their strengths, and we recognize their achievements. For you, this means a wide variety of job roles, and exciting opportunities for learning and career development.
Description
BASF has been a committed partner to Greater China since 1885. With large production sites in Shanghai, Nanjing and Chongqing, as well as a global and regional research and development hub in Shanghai, BASF is a major foreign investor in the country's chemical industry. BASF posted sales of approximately €8.5 billion in 2020 to customers in Greater China and employed 8,948 people as of the end of the year. For further information, please visit www.basf.com/cn/en.
Objectives:
This position exists to support day-to-day supply stream procurement activities for the assigned category mix. The position will support the implementation of category strategies. Also, it will provide regional input related to supply and demand market dynamics for the development of the category strategy. The position will routinely engage with the associated business units and suppliers to align supplier capabilities with BASF strategic priorities and explore creative and strategic supply solutions for new and existing raw materials.
Main Tasks:
Provide input of iBPs' needs and market knowledge (e.g. supply market structure and dynamics, strategies of suppliers, pricing structures, opportunities and threats) to Global Category Manager
Support Global Category Manager on strategy development (e.g. strategic goals, strategic options, implementation plan)
Strategy implementation & follow-up: tackle action items, deliver progress report to Global category Manager
Prepare and execute RfX within boundaries set by Global Category Manager (goods / services packages, RfX type and approach, iBP requirements, roles for negotiation, list of suppliers, alternatives to negotiated agreement)
Handover RfX execution to Shared Service Center (if applicable)
Provide input to buying guide
Evaluate incoming offers and, if applicable, challenge bonus evaluation of requisitioner
Negotiation & contract award: determine optimal negotiation / award alternative, award goods / services package to supplier(s), if RfX result within defined boundaries and targets, otherwise seek approval from Global Category Manager
Contract implementation & monitoring: manage contracts and decide on appropriate actions; inform relevant parties (e.g. Share Service Center, iBP) about negotiation results; manage supply issues and/or allocation/force majeure situations
Implement appropriate actions for E2E margin management
Escalation point for NCM management (with support from Operation Officer)
Approve PO / Contract in SAP
At request of Global Category Manager, align resource allocation for Local Procurement Representative with Hub Management and provide guidance to Local Procurement Representative in selected cases
Provide input to iBPRM Account Manager
Execute Supplier Management according to boundaries and action plan defined by Global category Manager, manage relationships with key suppliers, evaluate supplier performance, drive supplier innovation
Execute Risk Management approach with appropriate actions
Reporting of Result / Performance in ProValue.
Requirements:
Education: University degree in chemistry, engineering, marketing, supply chain or related field. MBA degree is a plus
10 years working experience; Experience in Procurement, Supply Chain, Engineering/Operations and/or Sales and Marketing is highly desirable.
Exposure to strategy development is desirable.
Exposure to contracts and negotiations also desirable.
Experience in industrial manufacturing environments is a plus.
Experience in leading cross functional and cross BU teams.
Ability to lead and influence others. Demonstrated problem solving skills with business value creation know how.
Excellent interpersonal and communication skills are required to manage relationships with internal partners as well as suppliers. Must be team-oriented and capable of working in a multi-task environment with ability to make and implement decisions with limited information.
Proficiency in Market knowledge, strategy development and implementation
A unique total offer: you@BASF
At BASF you get more than just compensation. Our total offer includes a wide range of elements you need to be your best in every stage of your life. That's what we call you@BASF. Click here to learn more.
A unique total offer: you@BASF
At BASF you get more than just compensation. Our total offer includes a wide range of elements you need to be your best in every stage of your life. That's what we call you@BASF. Click here to learn more.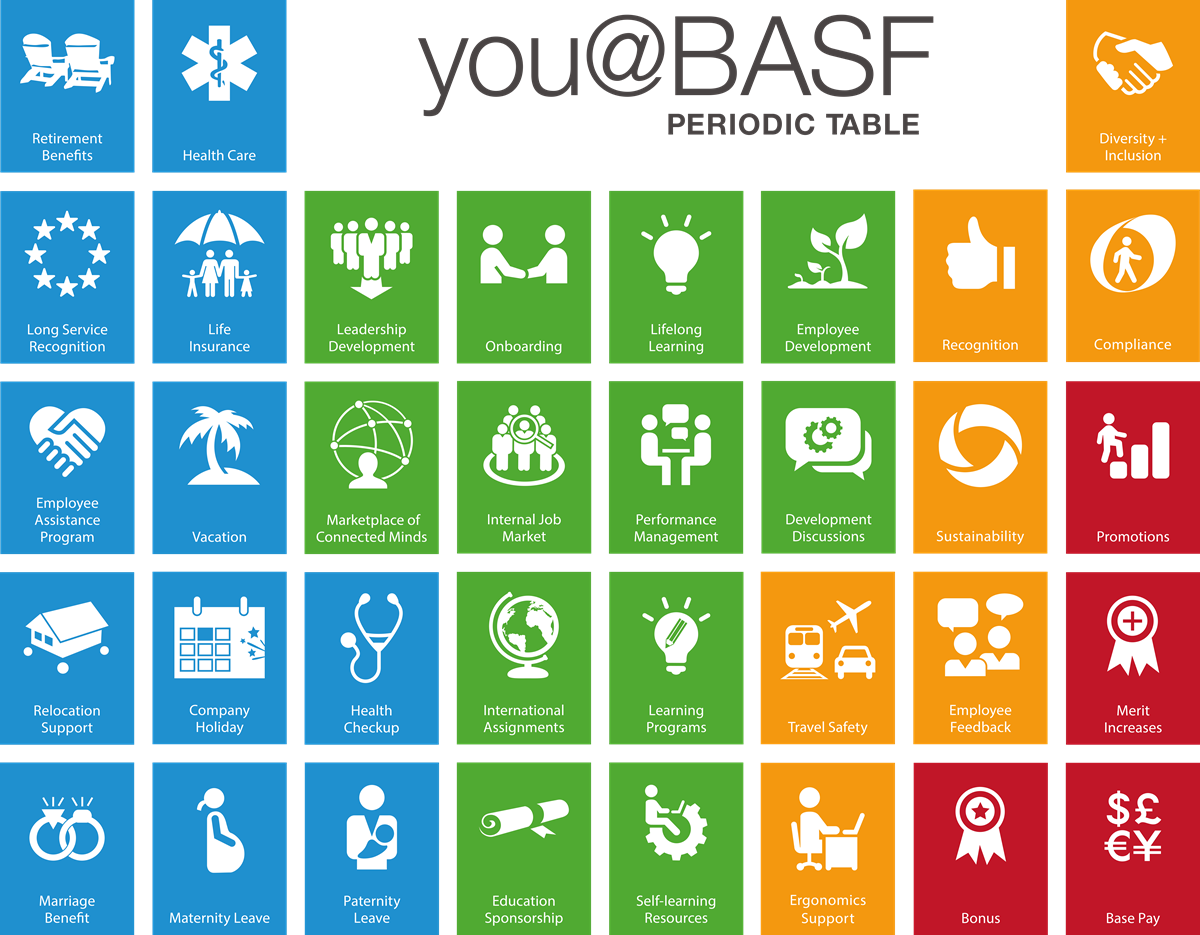 Working at BASF: We connect to create chemistry
We are proud of strong history of innovation, which has helped make us who we are today – the world's leading chemical company. Every day, our global team of over 117,000 individuals work together to turn visions for sustainable solutions into reality by connecting with one another and sharing our knowledge.
The right people are crucial for our sustainable success. We aim to form the best team by bringing together people with unique backgrounds, experiences and points of view. Our differences make us stronger and more vibrant. And an open, creative and supportive work environment inspires us to achieve exceptional results.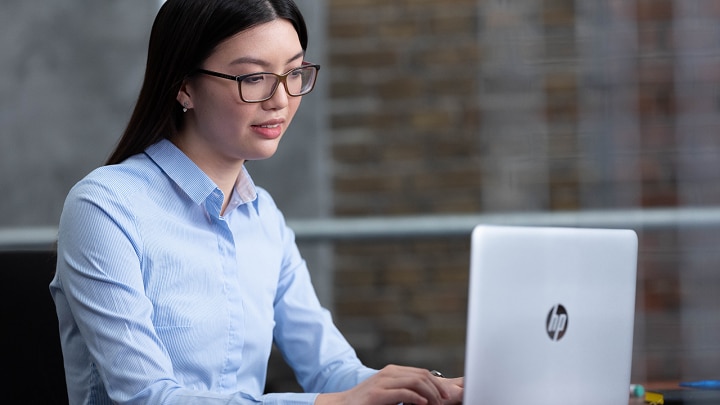 Your application
Here you find anything you need to know about your application and the application process.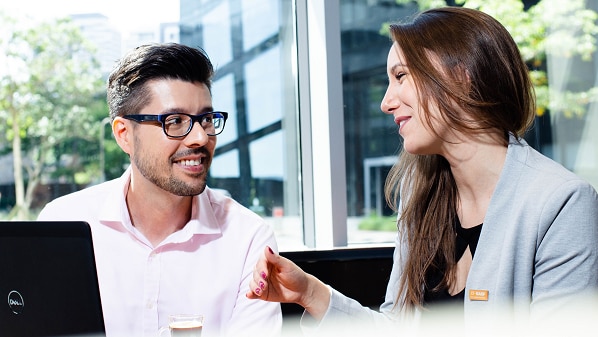 Contact us
You have questions about your application or on how to apply in Europe? The BASF Talent Acquisition Europe team is glad to assist you.
Please note that we do not return paper applications including folders. Please submit copies only and no original documents.