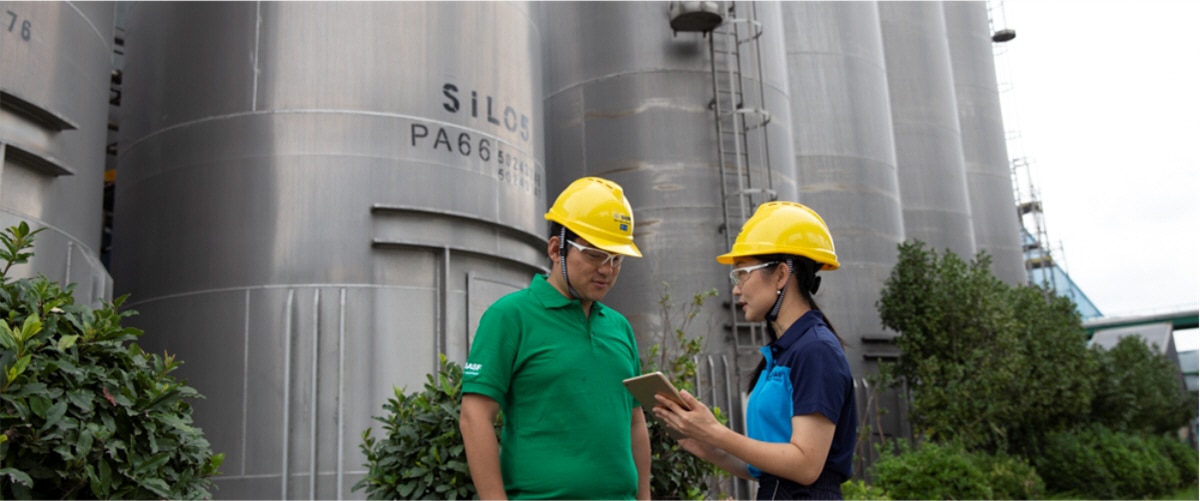 Vista data quality management (Executive)
Do you want to work with passionate teams, providing excellent business and digital services to the Asia Pacific region?
Do you want an open, supportive, and caring working environment?
Do you view your development needs seriously as we do?
If YES, then take your career to the #NextLevel with BASF !
Objectives of the Position
Digitalization will be part of our DNA at GB. We will change processes that will simplify life within but also outside of GB, sometimes even without our BASF colleagues noticing it. Within GB, we will use digital tools to stop us spending too much time on tasks that hinder us from doing the things that are really needed, such as consulting our service recipients. Digital tools will free up our time to help our internal partners and we will be able to actively shape our division's digital footprint.
As a VISTA data quality management executive at BASF Asia Pacific Service Center, you will be responsible for ensuring high quality of data on the VISTA platform, a shipment track and trace platform used for tracking Sea freight and Air freight shipments globally. You will play a crucial role in maintaining the integrity of the data and improving overall customer satisfaction.
Main Tasks
Key Responsibilities
Ensure the completeness of all events in the shipment lifecycle by consistently monitoring and maintaining them.

Perform root cause analysis for any missing or incorrect events or data, and implement necessary corrective actions to prevent future instances.

Address feedback rate gaps by utilizing alternative methods, such as manually tracking shipments on global liner shipping company and air freight forwarder websites, and updating the internal tracking portal with accurate, up-to-date information.

Collaborate closely with the shipment visibility team to address system issues affecting data quality, including working with IT teams for technical support.

Establish and uphold standard operating procedures for managing data quality processes.

Support the creation of reports and analyses related to shipment data quality for management review.

Proactively identify opportunities to improve processes within the data quality management function.

Promptly resolve customer-issued data-related tickets by offering effective solutions and maintaining open lines of communication.
Skills & Competencies
Excellent analytical skills with strong attention to detail.

Strong problem-solving abilities with an ability to identify root causes of issues quickly.

Effective communication skills with an ability to collaborate with cross-regional teams at various levels within the organization.

Ability to work independently as well as part of a team in a fast-paced environment while managing multiple priorities effectively.

Customer-centric mindset with a focus on delivering high-quality service that meets or exceeds customer expectations
Requirements
Education
Bachelor's degree in supply chain management, business administration or related field
Working Experience     
1-2 years of experience in a similar role focused on data quality management or supply chain operations is preferred.
Technical & Professional Knowledge
Strong analytical skills with the ability to identify patterns and trends in large datasets.

Excellent communication skills with the ability to effectively collaborate with cross-functional teams.

Proficiency in Microsoft Office Suite (Excel, Word, PowerPoint) is required; experience with SQL or other database management tools is a plus.

Detail-oriented mindset with strong organizational skills and the ability to prioritize tasks effectively.

Self-motivated individual who can work independently as well as part of a team.
BASF Asia-Pacific Service Centre was established in 2005. Located in Kuala Lumpur, the regional service hub has approximately 1,100 employees and growing. Focused on being a competency and digitalization driven hub, it also provides quality functional and know-how services in the areas of finance, controlling, human resources, real estate and facilities management, communications, environmental, health and safety, procurement, import-export order management, and information services to BASF companies and affiliates in the Asia Pacific region. BASF also has two other regional hubs located in Berlin, Germany, and Montevideo, Uruguay that cover the Europe and Americas regions.
At BASF, we create chemistry for a sustainable future. We combine economic success with environmental protection and social responsibility. Around 111,000 employees in the BASF Group contribute to the success of our customers in nearly all sectors and almost every country in the world. Our portfolio comprises six segments: Chemicals, Materials, Industrial Solutions, Surface Technologies, Nutrition & Care and Agricultural Solutions. BASF generated sales of €87.3 billion in 2022. BASF shares are traded on the stock exchange in Frankfurt (BAS) and as American Depositary Receipts (BASFY) in the U.S. Further information at www.basf.com. 
A unique total offer: you@BASF
At BASF you get more than just compensation. Our total offer includes a wide range of elements you need to be your best in every stage of your life. That's what we call you@BASF. Click here to learn more.
A unique total offer: you@BASF
At BASF you get more than just compensation. Our total offer includes a wide range of elements you need to be your best in every stage of your life. That's what we call you@BASF. Click here to learn more.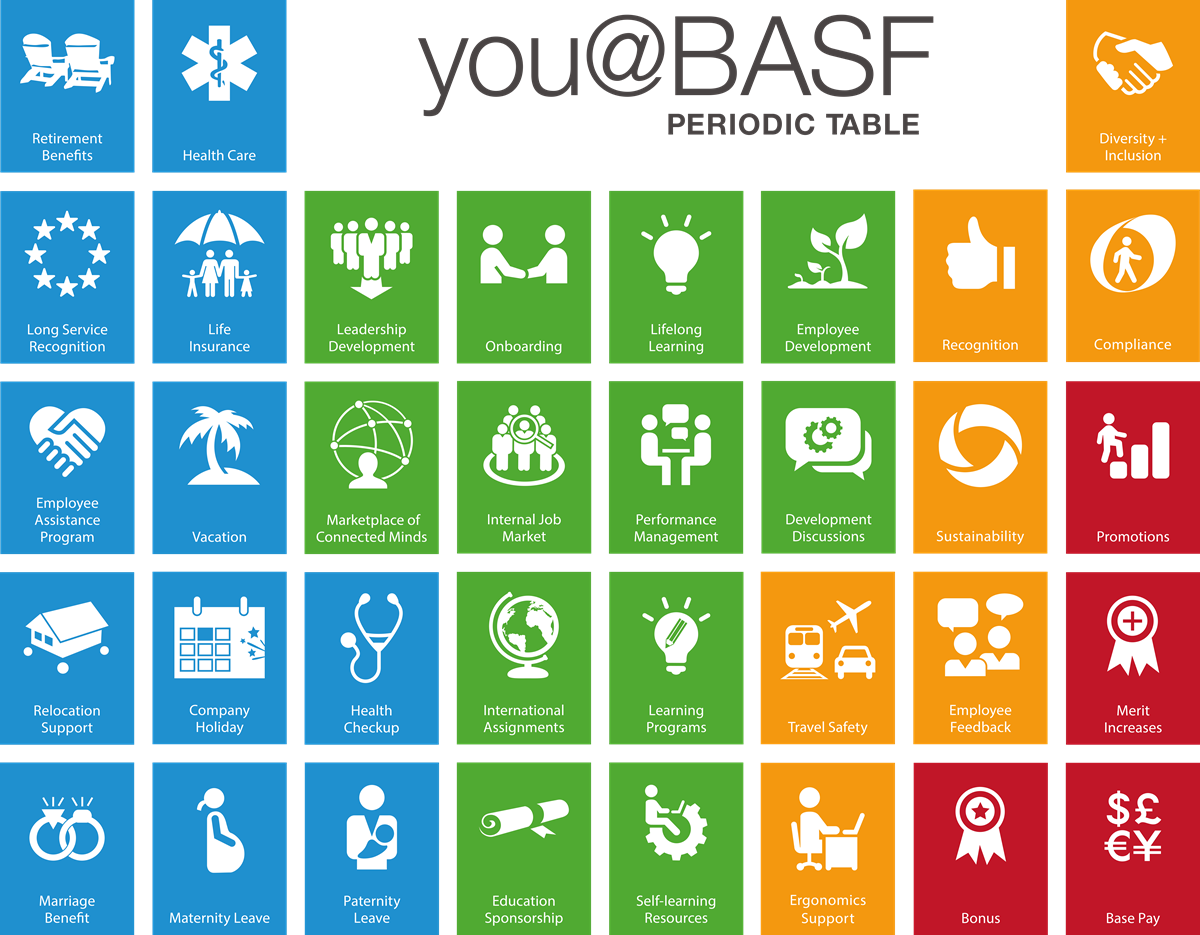 Working at BASF: We connect to create chemistry
We are proud of strong history of innovation, which has helped make us who we are today – the world's leading chemical company. Every day, our global team of over 117,000 individuals work together to turn visions for sustainable solutions into reality by connecting with one another and sharing our knowledge.
The right people are crucial for our sustainable success. We aim to form the best team by bringing together people with unique backgrounds, experiences and points of view. Our differences make us stronger and more vibrant. And an open, creative and supportive work environment inspires us to achieve exceptional results.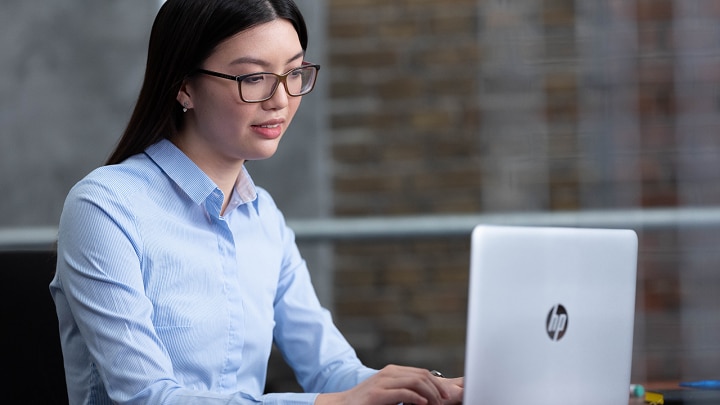 Your application
Here you find anything you need to know about your application and the application process.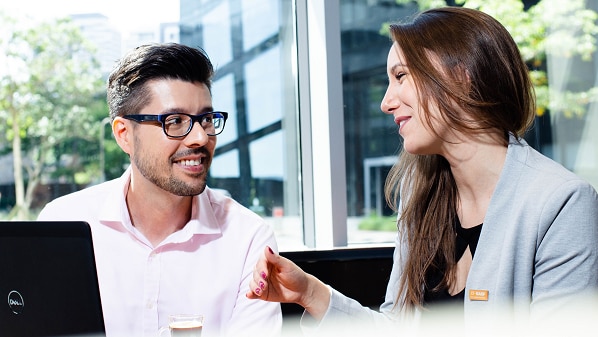 Contact us
You have questions about your application or on how to apply in Europe? The BASF Talent Acquisition Europe team is glad to assist you.
Please note that we do not return paper applications including folders. Please submit copies only and no original documents.
BASF Asia-Pacific Service Centre Sdn. Bhd.
Logistics & Supply Chain Management