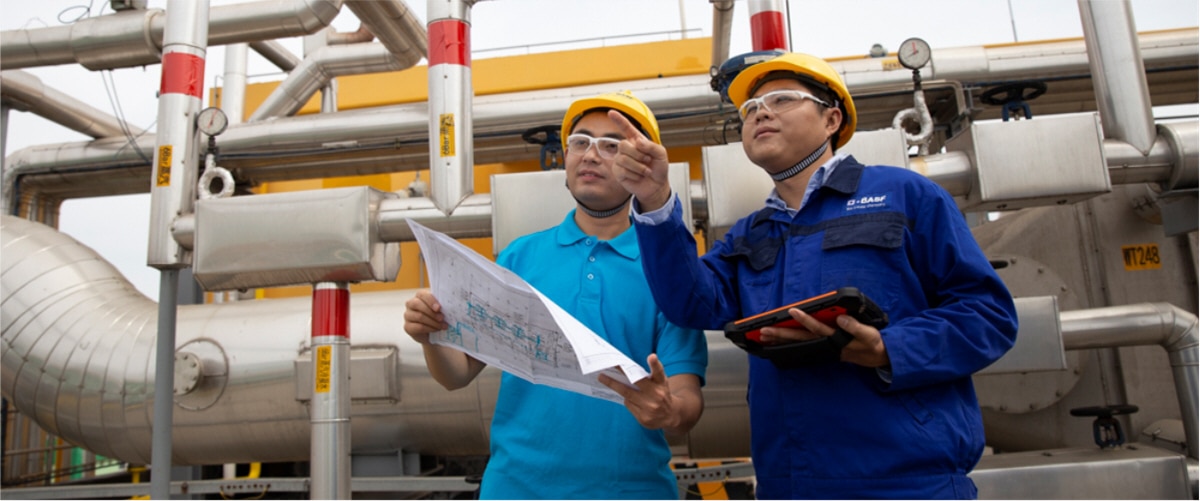 Director, Site & Construction Management
We are a leading chemical company, with the best teams developing intelligent solutions for our customers and for a sustainable future. Our success as a company relies on the engagement of our employees. We encourage our employees to develop their strengths, and we recognize their achievements. For you, this means a wide variety of job roles, and exciting opportunities for learning and career development.
Description
BASF has been a committed partner to Greater China since 1885. With large production sites in Shanghai, Nanjing and Chongqing, as well as a global and regional research and development hub in Shanghai, BASF is a major foreign investor in the country's chemical industry. BASF posted sales of approximately €8.5 billion in 2020 to customers in Greater China and employed 8,948 people as of the end of the year. For further information, please visit www.basf.com/cn/en.
Objectives:
The Director Site & Construction Management will be assigned to project site as head of the Site & Construction Management team integrated in the Central Program Management of the Zhanjiang Verbund Site Project to take responsibility to facilitate the smooth execution of the construction activities in the 12 cluster projects with an overall investment > 8 bn € to be executed in a professional safety, quality and effectively manner. He/She is also responsible to collect the requirements and request from the various clusters, prepare and decide the prioritization in case of conflicts of activities with minor impact on cluster execution in the Site Committee Council and prepare for decision in case of conflicts of activities of major impact by the the Program Decision Board. He/She is leading an integrated team from BASF and BASF Engineering Partners in charge of coordination of the overall Zhanjiang construction site including centralized provided subject matter experts construction management and construction support services.
Main Task:
Organization & Leading the Site Management Meeting (Chair)
Monitor the overall mechanical construction schedule, milestone status; Give advice on actions to improve and catch up if there is any delay
Interface Management (physical coordination between & among clusters)
Coordination of activities of Central Program Management leads (Interface Management, EHSS, Quality Management, Completion Management, Site Operation Services, Materials Management, Contracting, Engineering, Controlling) under guidance of the Central Program Management director
Coordination of Site logistics (traffic management, road closures, signage, etc.)
Coordination of Central laydown areas and Warehouse (Installation)
Relationship Management with engaged Cluster Construction Contractors
Site Communications and Infrastructure (Installation)
Site planning and engagement in constructability reviews of clusters
SPMT management and HEL cranes coordination (excludes "lump sum" contractors)
Management of Subject Matter Experts for various Construction Management disciplines
Requirements:
Bachelor degree with major in construction engineering mandatory - Master degree preferable
At least more than 25 years' work experiences and more than 20 years' work experiences in construction / engineering on Contractor and/or Owner site in Petrochemical/Chemical industry
Experience in leading position on Mega Projects construction sites in China
Open minded active, creative team-player and self-motivated, good communication skills.
Proficient spoken and written English and native Chinese (mandarin) skills
Flexibility of working in the region and globally in a diverse team.
A unique total offer: you@BASF
At BASF you get more than just compensation. Our total offer includes a wide range of elements you need to be your best in every stage of your life. That's what we call you@BASF. Click here to learn more.
A unique total offer: you@BASF
At BASF you get more than just compensation. Our total offer includes a wide range of elements you need to be your best in every stage of your life. That's what we call you@BASF. Click here to learn more.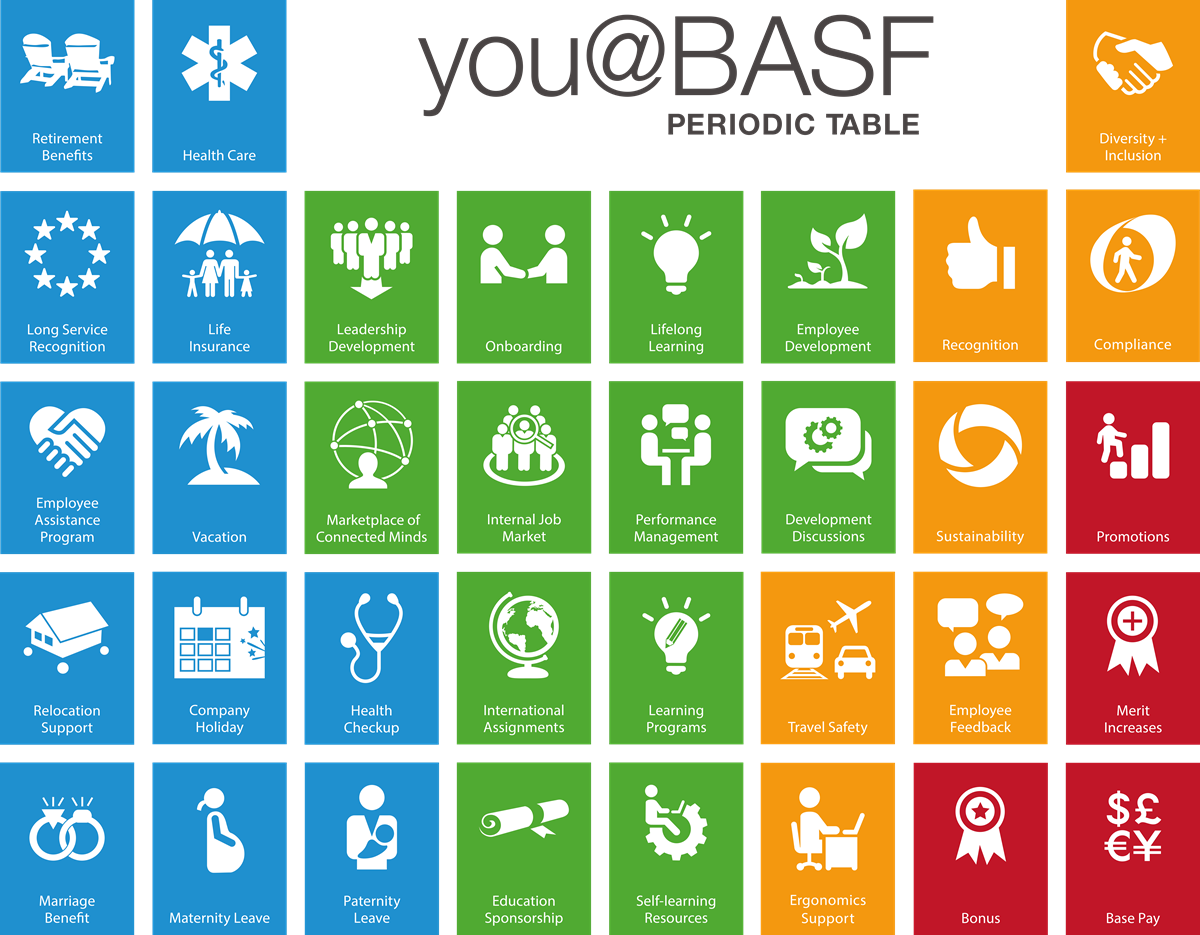 Working at BASF: We connect to create chemistry
We are proud of strong history of innovation, which has helped make us who we are today – the world's leading chemical company. Every day, our global team of over 120,000 individuals work together to turn visions for sustainable solutions into reality by connecting with one another and sharing our knowledge.
The right people are crucial for our sustainable success. We aim to form the best team by bringing together people with unique backgrounds, experiences and points of view. Our differences make us stronger and more vibrant. And an open, creative and supportive work environment inspires us to achieve exceptional results.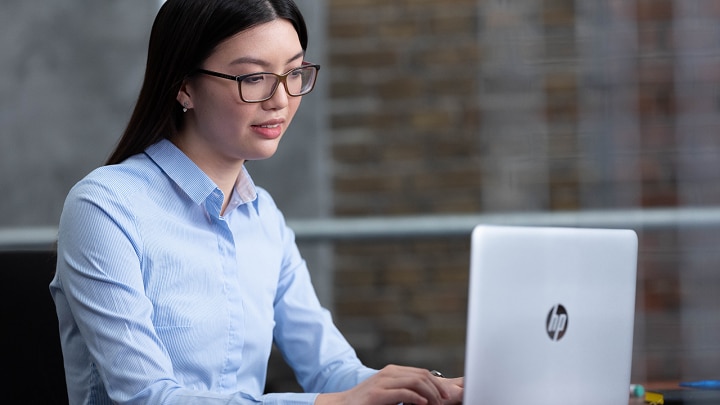 Your application
Here you find anything you need to know about your application and the application process.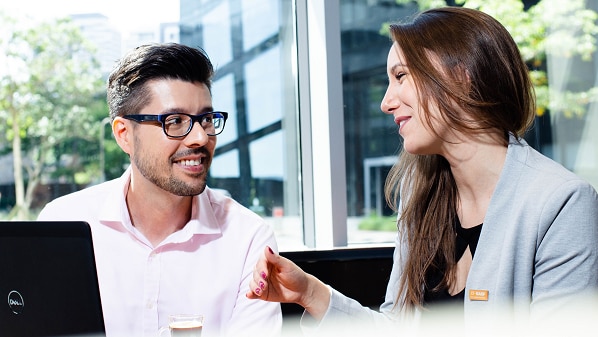 Contact us
You have questions about your application or on how to apply in Europe? The BASF Talent Acquisition Europe team is glad to assist you.
Please note that we do not return paper applications including folders. Please submit copies only and no original documents.