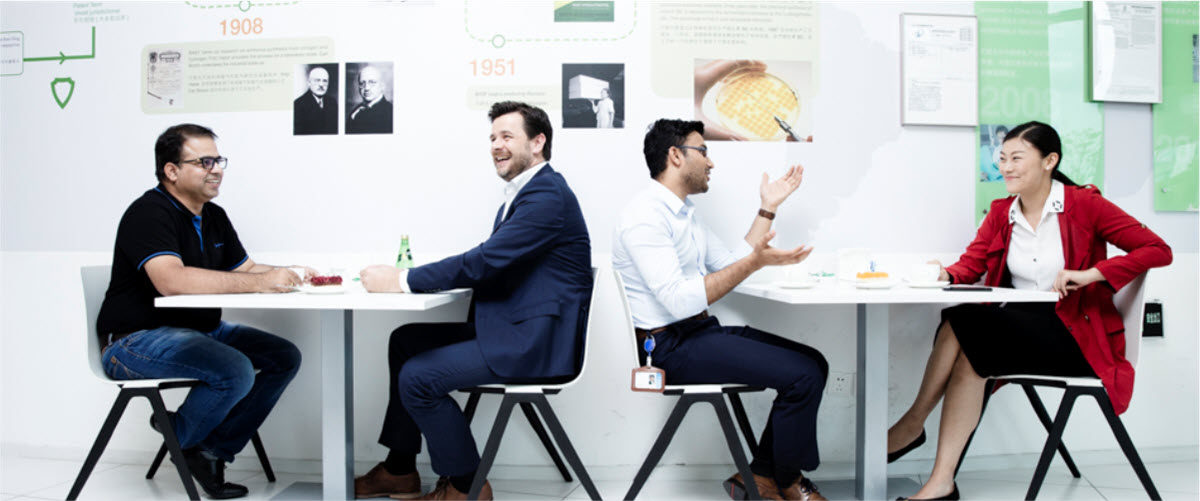 Digital Hub Kuala Lumpur attracts, grows, and develops passionate people who will meaningfully impact the digital future of BASF. Come join us and be a part of our digitalization journey. 
Objectives of the Position
FNT Command is the global leading tool for network infrastructure and data center/hub documentation.
FNT Command provides full transparency into all IT and telecommunications structures for managing IT assets, cabling and infrastructure, data centers, and telecommunications resources. FNT Command thus enables the provision of high-value IT and telecommunications services. Using FNT Command we cannot only maintain a complete repository of all network-related devices in our company with detailed insights into how they relate to each other, but also easily identify critical network devices and analyze the impact of incidents and changes. It is also used as an interface towards the CMBD system of BASF. Besides, Command offers our suppliers the option of keeping the documentation up to date by maintaining all physical devices (e.g. switches, access points, phones) including their position (sites, building, room, rack/rack unit – if applicable) and the uplink cabling.
In your role, you will operate the software with the associated interfaces, you will continuously develop and improve the tool landscape. Customer meetings are just as much a part of your work as your participation in projects and meetings with the Vendor FNT. In summary, you are responsible for service delivery of FNT Command.
Main Tasks
Operation, administration, and optimization of the Command environment including the related network components.

Continuous development and optimization of the Command landscape.

Application operation compliant with the Information Security Management System (ISMS) framework

Programming and development of customer requirements via the various interface technologies

Project support
Requirements
Education
Degree in Computer Science, informatics, business informatics or in a comparable field

Minimum 5 years' related working experience
Working Experience
Project experience in IT areas

Programming experience in SQL, Perl

Customer consulting and gathering and specification of requirements and planning of implementation on your own or with a provider

Experience with user administration and customer support

High ability for teamwork
Technical & Professional Knowledge (Mandatory)
Experiencing Agile way of working or

agile implementation approach

Experience in implementing projects

Creating of queries and troubleshooting

SQL queries, API programming, Perl shell scripts, Handling of databases (Oracle DB, Postgres DB), Linux/UNIX, VLAN.

Familiar with network protocols (IP V4, network routing) and various IT tools, e.g. PuTTy, WinSCP

SW update/upgrade and hotfixes/patches/certificates installation

Create reports based on SQL selects

Update DB information based on SQL

 Confident handling of Microsoft Office tools
Technical & Professional Knowledge (Additional)
Service Now ITSM products, FNT Software, especially Command, Staging Area, Confluent Kafka, Apigee

IPV6
As one of the world's largest chemical companies, BASF is on a mission to create chemistry with a sustainable future. The Digital Hub Kuala Lumpur, alongside four other Digital Hubs across the globe, are part of the Global Digital Services team, which is the technology powerhouse driving our vision. As an integrated hub focused on digital growth and innovative business solutions, you will find many opportunities to create an impact here.  
Whether you want to streamline processes with robotics automation, deep-dive into emerging technologies, or help tell the story of BASF – we have you covered. By investing in best-in-class tools and encouraging cross-functional collaboration, we empower our people to be curious and pursue any area of the business that interests them. The bottom line? We want you to bring your differences and spark positive evolutions in BASF. 
Further Information BASF Digital Hub Kuala Lumpur 
A unique total offer: you@BASF
At BASF you get more than just compensation. Our total offer includes a wide range of elements you need to be your best in every stage of your life. That's what we call you@BASF. Click here to learn more.
A unique total offer: you@BASF
At BASF you get more than just compensation. Our total offer includes a wide range of elements you need to be your best in every stage of your life. That's what we call you@BASF. Click here to learn more.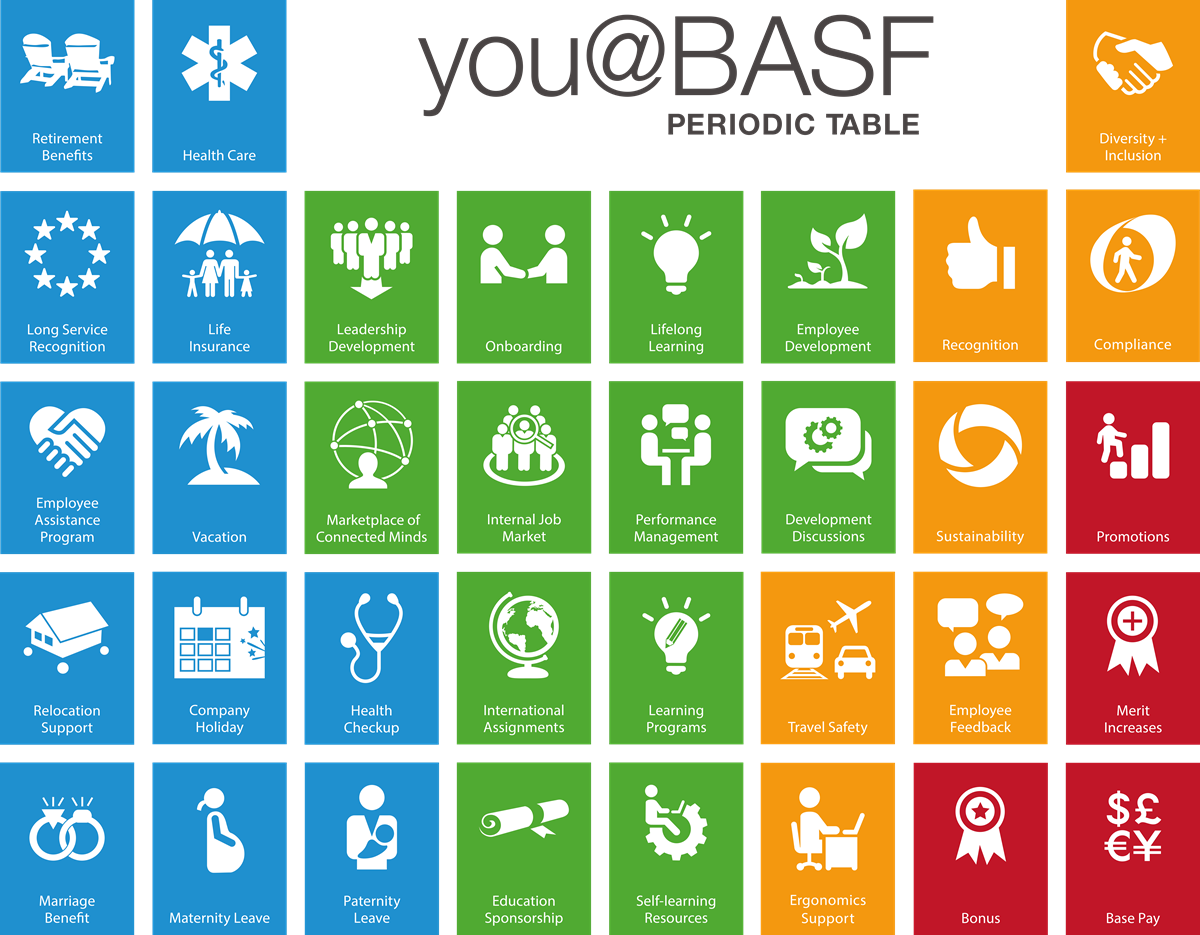 Working at BASF: We connect to create chemistry
We are proud of strong history of innovation, which has helped make us who we are today – the world's leading chemical company. Every day, our global team of over 117,000 individuals work together to turn visions for sustainable solutions into reality by connecting with one another and sharing our knowledge.
The right people are crucial for our sustainable success. We aim to form the best team by bringing together people with unique backgrounds, experiences and points of view. Our differences make us stronger and more vibrant. And an open, creative and supportive work environment inspires us to achieve exceptional results.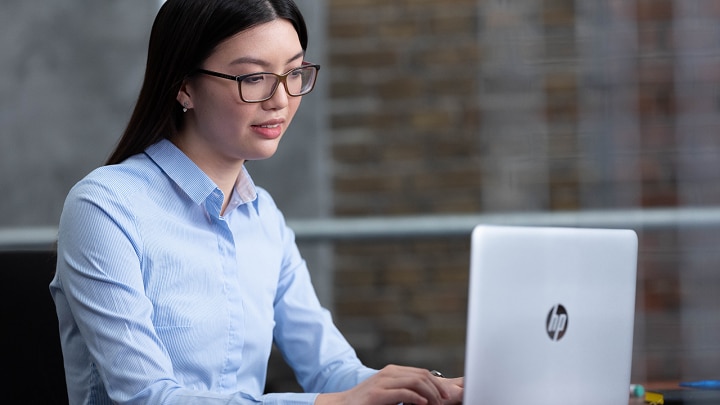 Your application
Here you find anything you need to know about your application and the application process.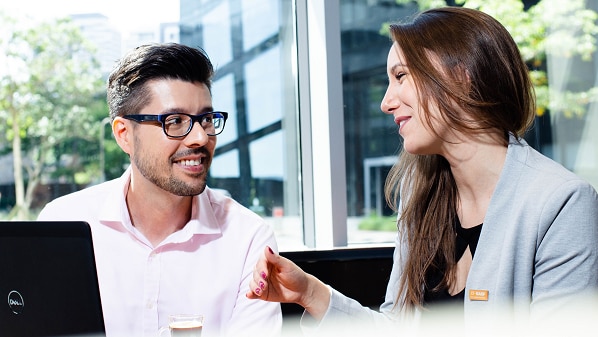 Contact us
You have questions about your application or on how to apply in Europe? The BASF Talent Acquisition Europe team is glad to assist you.
Please note that we do not return paper applications including folders. Please submit copies only and no original documents.
BASF Asia-Pacific Service Centre Sdn. Bhd.
Information Technology & Services