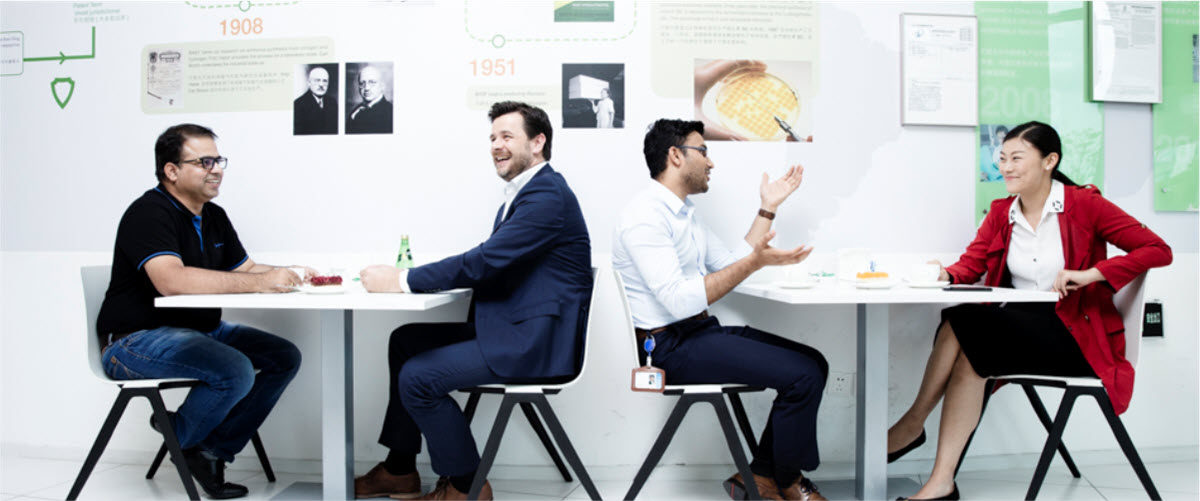 Digital Learning Architect
Digital Hub Kuala Lumpur attracts, grows, and develops passionate people who will meaningfully impact the digital future of BASF. Come join us and be a part of our digitalization journey. 
Objectives of the Position
As a member of Workforce Enablement Services & Core Learning, you will be part of a global team responsible for the enterprise learning platform SAP Enable Now as well as establishing sustainable digital adoption solutions within BASF. You will technically manage the enterprise learning platform, consult with stakeholders, coach teams in sustainable content production practices, develop global learning policies and operation guidelines, and deliver a fully integrated, connected learning landscape for SAP and non-SAP applications. Your passion for artificial intelligence and conversational AI will help our team to ensure an integrated platform aligned with future digital trends in learning. In your role you enrich our team by being a single point of contact for all enterprise learning platform infrastructure topics.
Main Tasks
You ensure a secure and integrated enterprise learning platform is running efficiently for our segment

You design, implement, and govern learning products according to enterprise architecture, BASF corporate compliance, and intelligent content management guidelines

You provide sound and effective methods to provide a sustainable, multi-platform learning environment from initial inquiry and needs assessment through implementation and feedback

You manage the existing learning environment, analyse risk, and implement improvements

You optimize and automate learning processes and daily operations

You analyse current learning needs and derive fitting future-oriented digital learning solutions

You technically manage the interface between Conversational AI/digital assistance and our learning platform

You innovate, design, and test learning industry trends for use at BASF

You develop a learning toolbox and underlying technical framework

You perform regular security assessments to ensure a fully compliant and safe learning environment

You are technically leading the integration of our learning platform to other systems including SAP Solution Manager, SAP SuccessFactors, and business process management systems

You work in a global environment and actively apply agile methods and frameworks colleagues to drive transformation according to stakeholder needs and incorporate feedback for continuous improvement
Requirements
Education
You have a university degree (bachelor or master's degree or equivalent) in computer science or information technology.
Working Experience
You have a minimum of 3 years experience in Learning Platforms, Conversational AI, Cloud, Learning Content Production, or related expertise in a multinational and multi-cultural organization
Technical & Professional Knowledge (Mandatory)
Experience working with enterprise learning platforms, especially SAP Enable Now

Technical experience in cloud computing environments and robust analytical skills

Passion and experience in the field of Artificial Intelligence and Conversational AI

Experience in state-of-the-art Learning methods and willingness to further develop

Interest in API scripting and managing dynamic interfaces

Highly motivated, dynamic, methodical, self-organized, enthusiastic, and creative

Expertly able to transform learning needs into delivered solutions

Effective team player with strong focus on people

Able to work well virtually and partner with employees, leaders, vendors

Able to onboard others, guide teams, and monitor learning effectiveness

Outstanding communication skills in English

Work experience with Agile Frameworks or Design Thinking beneficial

Curious, life-long-learning enthusiast
A unique total offer: you@BASF
At BASF you get more than just compensation. Our total offer includes a wide range of elements you need to be your best in every stage of your life. That's what we call you@BASF. Click here to learn more.
A unique total offer: you@BASF
At BASF you get more than just compensation. Our total offer includes a wide range of elements you need to be your best in every stage of your life. That's what we call you@BASF. Click here to learn more.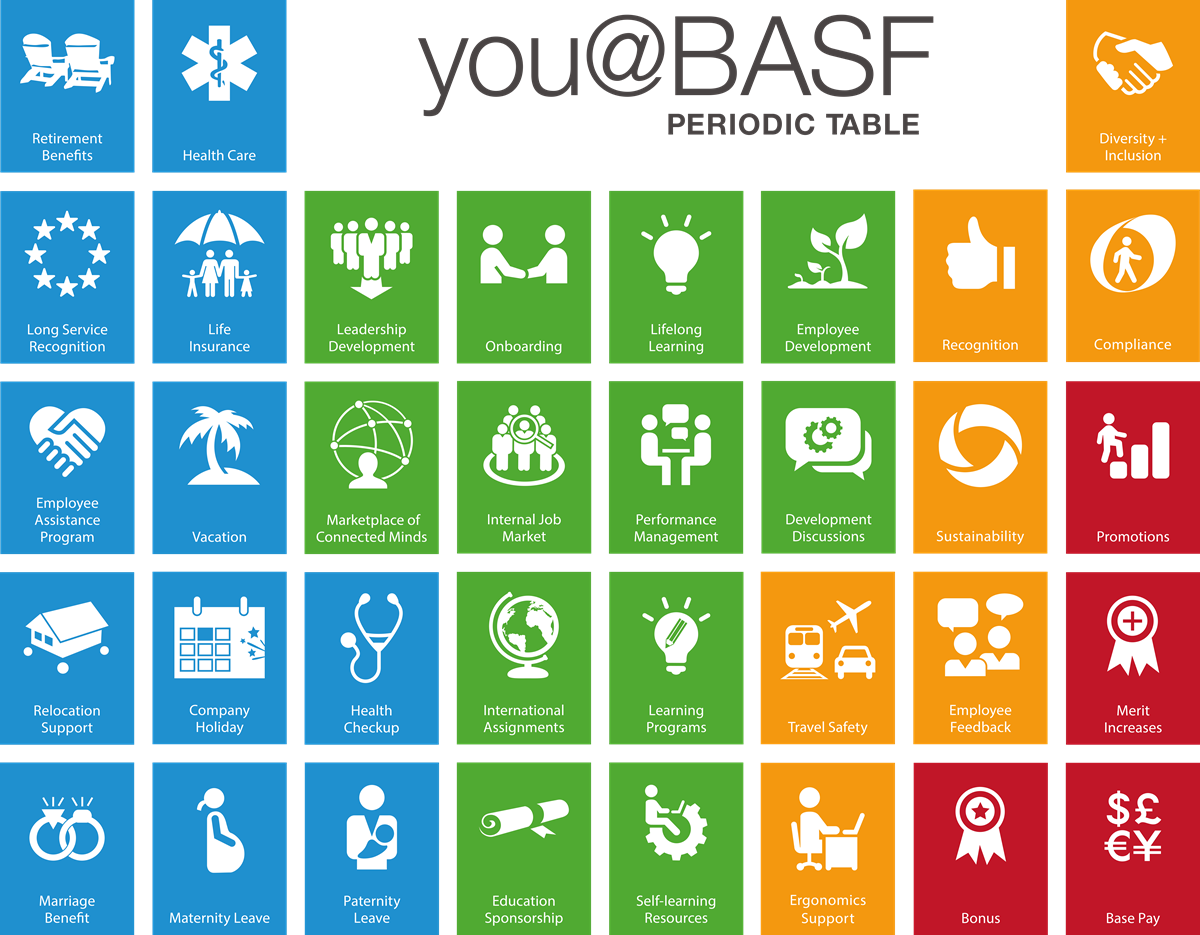 Working at BASF: We connect to create chemistry
We are proud of strong history of innovation, which has helped make us who we are today – the world's leading chemical company. Every day, our global team of over 117,000 individuals work together to turn visions for sustainable solutions into reality by connecting with one another and sharing our knowledge.
The right people are crucial for our sustainable success. We aim to form the best team by bringing together people with unique backgrounds, experiences and points of view. Our differences make us stronger and more vibrant. And an open, creative and supportive work environment inspires us to achieve exceptional results.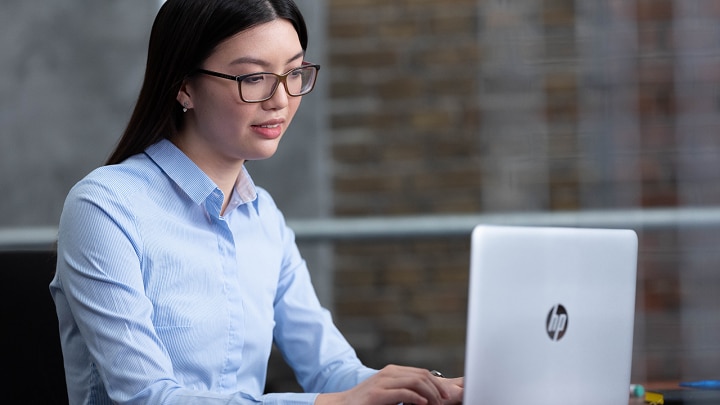 Your application
Here you find anything you need to know about your application and the application process.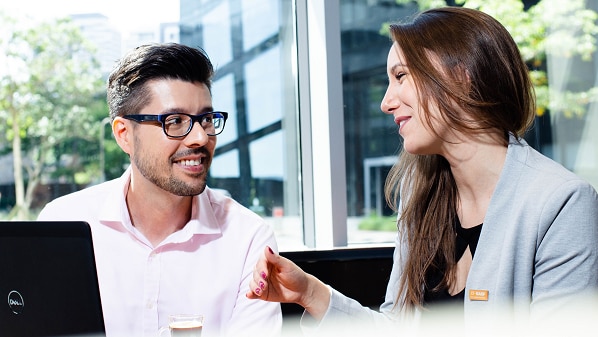 Contact us
You have questions about your application or on how to apply in Europe? The BASF Talent Acquisition Europe team is glad to assist you.
Please note that we do not return paper applications including folders. Please submit copies only and no original documents.
BASF Asia-Pacific Service Centre Sdn. Bhd.
Information Technology & Services