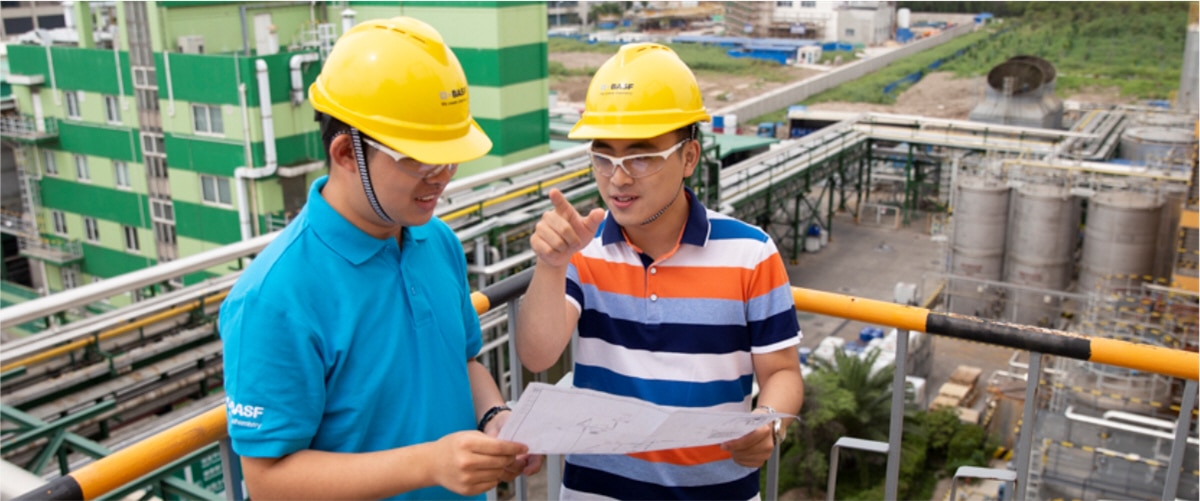 We are a leading chemical company, with the best teams developing intelligent solutions for our customers and for a sustainable future. Our success as a company relies on the engagement of our employees. We encourage our employees to develop their strengths, and we recognize their achievements. For you, this means a wide variety of job roles, and exciting opportunities for learning and career development.
Description
POSITION: Process Engineer (Intern)
JOB FIELD: Manufacturing and Engineering
COMPANY: BASF Huizhou
LOCATION: Daya Bay Petrol Chemical Industry Park, Huizhou, Guangdong
ABOUT BASF:
BASF has been a committed partner to Greater China since 1885. With large production sites in Shanghai, Nanjing and Chongqing, as well as a global and regional research and development hub in Shanghai, BASF is a major foreign investor in the country's chemical industry. BASF posted sales of approximately €8.5 billion in 2020 to customers in Greater China and employed 8,948 people as of the end of the year. For further information, please visit www.basf.com/cn/en.
ABOUT DISPERSIONS & RESINS:
Dispersions & Resins Asia Pacific (A-EDA) is one of our regional business units. Our business plays an important role in our everyday lives. Our products are invisible high-performance components in many daily products. Dispersions Asia Pacific gives essential properties to paints, paper, adhesives, fibres and constructions materials.
OBJECTIVES:
Introduce new products efficiently
Continuously optimize process to improve product quality, production efficiency and reduce utility consumption
Contribute to plant EHS performance
Lead or participate in digitalization and big investment projects
MAIN TASKS:
Process Management

Initiate to launch new product by scaling-up from R&D lab or transferring from BASF plants of other regions
According to product technical information, establish operation manuals and keep the manuals up to date
Set up and maintain process database to find out optimization opportunities
Improve production efficiency and avoid unnecessary delay in order to increase plant capability
Investigate root cause for quality deviation and suggest corrective measures
Initiate and implement energy saving program to reduce operation cost
Maintain BOM and production version in SAP for each product
Initiate production process modification and small investment, working with mechanical and E&I engineer
Lead or participate in digitalization and big investment projects

EHS Responsibility

Assist in continuous improvement of Environment protection, Health and Safety performance of plant
Coordinate with EHS engineer to ensure all EHS protection facilities run well
Initiate and implement process safety solutions in plant
Involve in safety review for MOC and projects
Implement 5S requirement

Quality Management

Ensure objectives & operating procedure of QM system being implemented in whole process management
Cooperate with quality manager to make control plan
Work with production supervisor to ensure high production quality and react quality deviation ( i.e. out of specification, NCM etc.) to eliminate root causes

Documentation

Consolidate, compile and update operation manuals, DCS recipe, SOP, P&ID, etc.
Document key information and know-how during new product production in Trial Report
Update technical documents and databases in time
Be responsible for management of process related confidential documents
REQUIREMENTS:
Graduate degrees in Chemistry & Chemical Engineering related majors
Fresh graduates with Bachelor's or Master's degrees and less than 1 year of working experience
Fluent oral and written Chinese and English
Solid professional background, exceptional interpersonal and communication skills, outstanding learning agility and team-oriented mindset
Proficient computer skills (i.e. Microsoft Office)
ABOUT "GROW" PROGRAM:
BASF "Grow" Graduate Program® identifies and develops talented, passionate and enthusiastic graduates. You will benefit from customized rotations, systematic learning opportunities and on-the-job training while working alongside experienced leaders and professionals on a variety of projects. This helps you to develop a solid foundation of knowledge and unleash your potential for future success. When you finish or during the intern period, you will have the opportunity to be recommended to "Grow" program.
CONTACTS:
If you're interested in this job position, please email your resume to: bobo.li@basf.com
A unique total offer: you@BASF
At BASF you get more than just compensation. Our total offer includes a wide range of elements you need to be your best in every stage of your life. That's what we call you@BASF. Click here to learn more.
A unique total offer: you@BASF
At BASF you get more than just compensation. Our total offer includes a wide range of elements you need to be your best in every stage of your life. That's what we call you@BASF. Click here to learn more.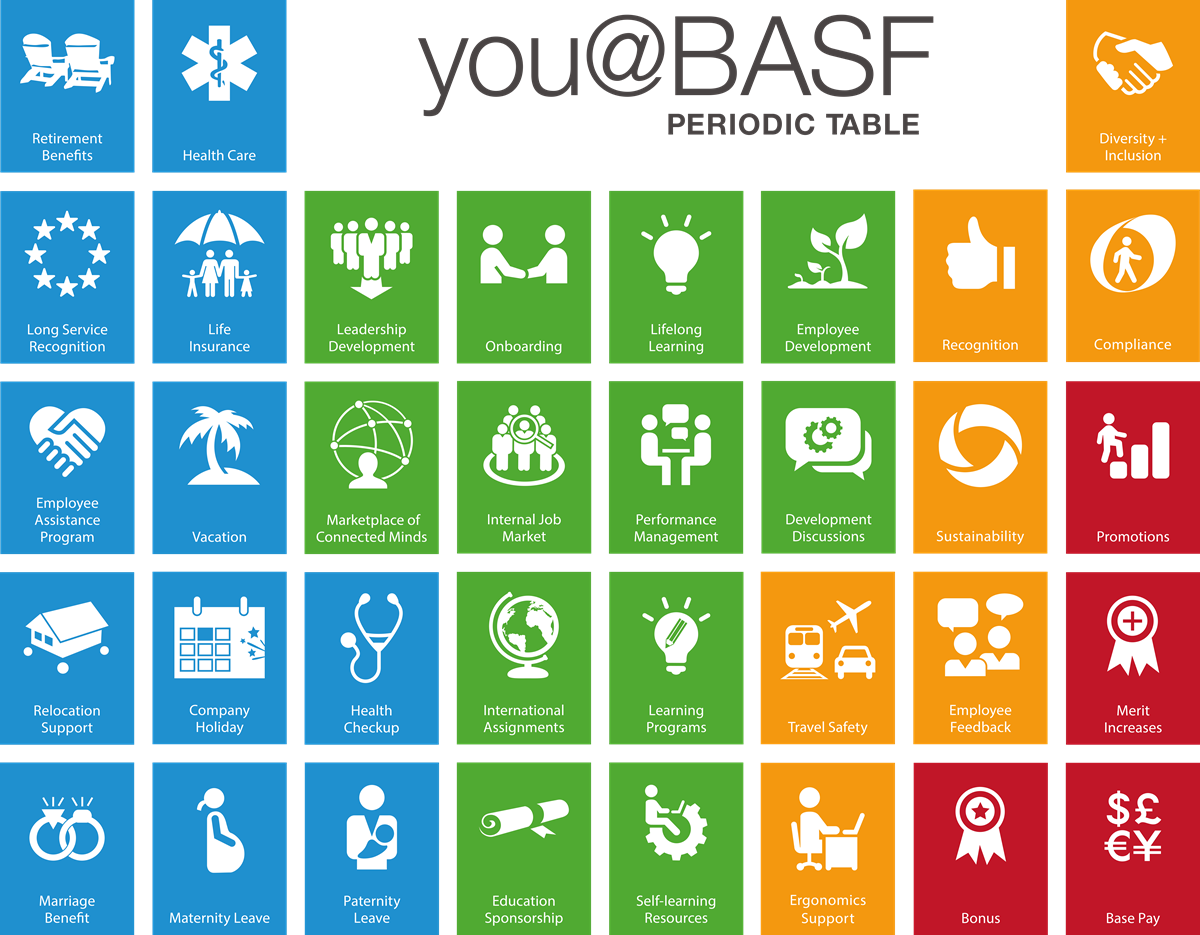 Working at BASF: We connect to create chemistry
We are proud of strong history of innovation, which has helped make us who we are today – the world's leading chemical company. Every day, our global team of over 120,000 individuals work together to turn visions for sustainable solutions into reality by connecting with one another and sharing our knowledge.
The right people are crucial for our sustainable success. We aim to form the best team by bringing together people with unique backgrounds, experiences and points of view. Our differences make us stronger and more vibrant. And an open, creative and supportive work environment inspires us to achieve exceptional results.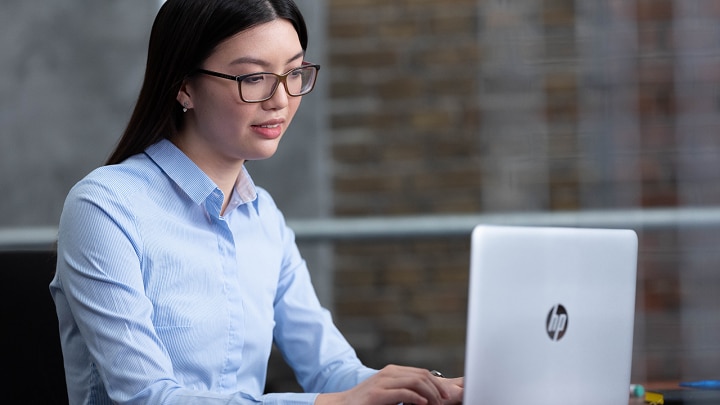 Your application
Here you find anything you need to know about your application and the application process.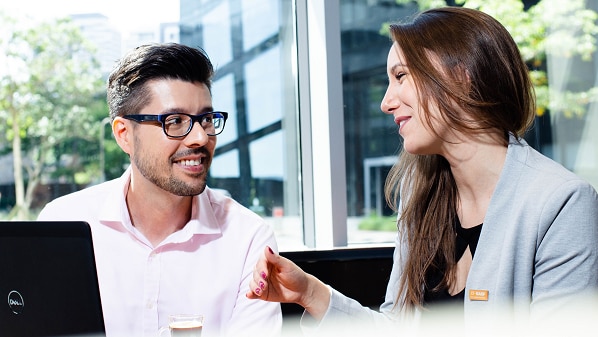 Contact us
You have questions about your application or on how to apply in Europe? The BASF Talent Acquisition Europe team is glad to assist you.
Please note that we do not return paper applications including folders. Please submit copies only and no original documents.